Japan Hit By 7.3-Magnitude Earthquake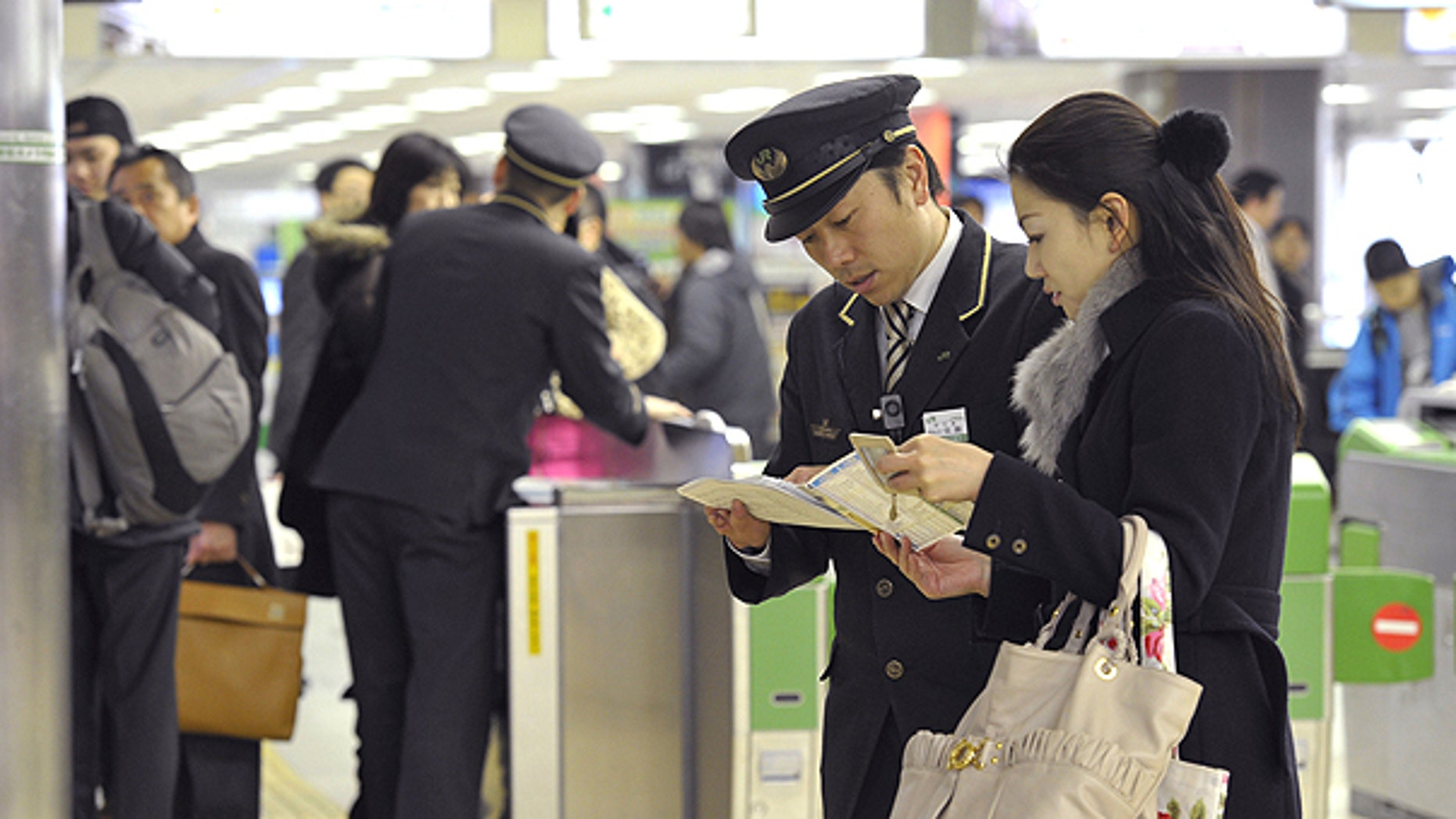 A tsunami alert was issued after northern Japan was hit with a 7.3 magnitude earthquake. Buildings shook hundreds of miles away in Tokyo, but there were no immediate reports of significant damage or injuries.
The Pacific Tsunami Warning Center warned areas along the coast within 60 miles of the earthquake epicenter to be aware of the possibility of a tsunami and take appropriate action, a statement read.
The US Geological Survey said the quake struck off the east coast of Honshu, some 267 miles northeast of Tokyo, at a depth of 6.2 miles.
A 24-inch tsunami reached the coastal town of Ofunato, in Iwate prefecture, shortly after noon. The meteorological agency warned that a tsunami of about 20 inches would hit the coast.
The Pacific Tsunami Warning Center in Hawaii said a Pacific-wide tsunami was not expected.
"We have confirmed that small tsunami have come up on the shores, but we have no reports of damage at this point," said Shinobu Nagano, an emergency and disaster response official in Iwate prefecture. "We are still trying to determine the impact of the quake."
Some train lines in the area were temporarily stopped after the quake, but they were restarted shortly after noon. Tohoku Electric Power said there was no damage at its nuclear power facility in the region.
There was a 6.3 magnitude aftershock shortly after the main quake, the meteorological agency said.
The U.S. Geological Survey said the 7.2-magnitude quake struck 8.8 miles underground, some 104 miles east of the closest major city of Sendai. The two agencies often have slightly different numbers.
Japan lies on the "Ring of Fire" -- an arc of earthquake and volcanic zones that stretches around the Pacific Rim and where about 90 percent of the world's quakes occur.
In 1933, about 3,000 people were killed around Ofunato by an earthquake and tsunami that had a maximum wave height of 94 feet, according to the USGS. In 1896, a magnitude 8.5 earthquake generated a tsunami that killed 27,000 people in the area.
The Associated Press contributed to this report.