Israeli Flotilla Inquiry to Question Netanyahu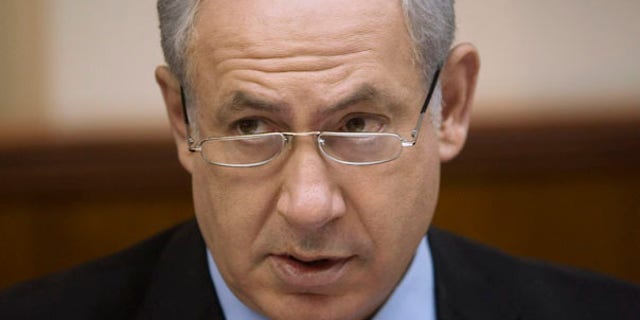 JERUSALEM -- The Israeli commission of inquiry into last month's deadly naval raid on a Gaza-bound flotilla will summon the country's prime minister to testify, the chief investigator announced Monday as the five-member panel officially began work.
Alongside Prime Minister Benjamin Netanyahu, Israel's defense minister and military chief of staff will also face the commission investigating the events leading up to the deaths on May 31 of eight Turks and one Turkish-American on a ship trying to break the Gaza blockade, commission head Jacob Turkel told reporters.
The panel's main job, Turkel said, was to investigate whether Israel's actions leading up to the incident, which took place in international waters, "meet the norms of international law." He said public hearings would begin within weeks.
The incident occurred on board the Turkish ship Mavi Marmara, which was intercepted by helicopter-borne Israeli commandos as it sailed in a six-ship flotilla carrying pro-Palestinian activists and supplies to the Gaza Strip.
Five ships were commandeered without incident, but some of the 600 activists on board the Mavi Marmara, owned by a Turkish Islamic charity, actively resisted, and the soldiers opened fire.
The soldiers, seven of whom were wounded, said their lives were in danger. Activists called their actions self-defense.
Although Israel has said the blockade is necessary to keep weapons out of the hands of Hamas, it has come under heavy international criticism over the raid. The appointment of the commission was meant to defuse widespread calls for an international inquiry.
The move has been only partially successful: While the U.S. has voiced support, U.N. Secretary General Ban Ki-moon wants an international inquiry as well as the Israeli panel.
Some in Israel and abroad have criticized the Israeli commission's limited mandate -- it will not be questioning the soldiers involved in the raid, though it will have access to military investigations -- and for the advanced age of its members.
Beside Turkel, 75, a retired Supreme Court justice, the commission includes a retired general, Amos Horev, 86, and Shabtai Rosenne, a 93-year-old international jurist and diplomat who required help from security guards to reach his seat at the table.
International pressure led Israel's government to include two foreign observers: David Trimble, a Nobel peace laureate from Northern Ireland, and Brig. Gen. Ken Watkin, Canada's former chief military prosecutor.
"I recognize the significance of the decision to include an international element, and I understand the constitutional and political niceties that surround that," said Trimble, a member of a pro-Israel grouping in the British House of Lords. "I can say that we are all determined that the inquiry be rigorous and hope that it can thereby make a positive contribution to peace."
The flotilla was trying to draw attention to the Israeli-Egyptian blockade of Gaza. Israel first imposed sanctions after Hamas-linked militants captured an Israeli soldier in a cross-border raid four years ago. The embargo was tightened the following year after Hamas overran Gaza.
Talks over the release of the Israeli soldier held in Gaza, Sgt. Gilad Schalit, have stalled. On Sunday, Schalit's parents launched a cross-country protest to draw new attention to their son's plight.
Hamas is demanding hundreds of imprisoned militants, including many convicted of deadly attacks against Israelis, in return for the soldier, and Israel has balked at the demand.
Hamas' exiled leader, Khaled Mashaal, said Monday in Syria that his group's price for Schalit will "increase over time" if Israel does not give in.
Also Monday, an Israeli airstrike killed a Palestinian militant in Gaza firing a rocket toward Israel, the military said. Palestinian medical officials said a 35-year-old man in a military uniform was killed and two others were wounded in the strike.
International criticism of the raid forced Israel and Egypt to ease movement of people and goods across Gaza's land borders. The naval blockade of the coastal territory, which Israel sees as necessary to keep weapons out, remains in place.
A harsh response came from Turkey, whose government unofficially backed the flotilla's attempt to challenge a blockade maintained by a country that was until recently one of Turkey's close allies.
Turkey recalled its ambassador to Israel, and on Monday announced that some Israeli military flights would no longer be allowed in Turkish airspace.
Anger at Israel over the flotilla deaths comes at a time of little progress in peace negotiations between Israel and the Palestinian Authority, which rules the West Bank.
Palestinian President Mahmoud Abbas has been holding indirect talks with the Israeli government over the past two months but said Monday that Israel has not offered enough to make it worthwhile to move to direct talks.
In response, Israeli government spokesman Mark Regev said direct talks are the only way to solve the conflict.