Israel lifts ban on snack foods, spices for Gaza in effort to defuse outcry over flotilla raid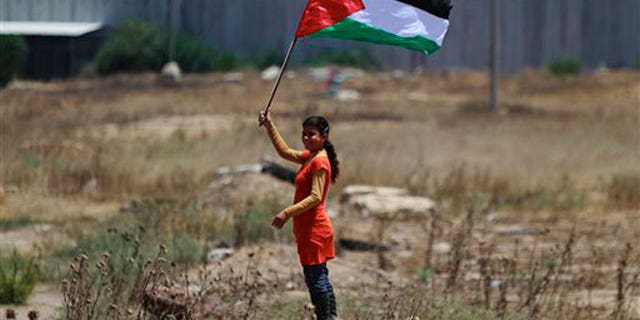 JERUSALEM – JERUSALEM (AP) — Israel took a first step Wednesday to temper the uproar caused by its deadly high-seas raid on a blockade-busting flotilla by allowing in potato chips, cookies, spices and other previously banned food items into the Gaza Strip.
But the things Gazans need most — cement, steel and other materials to rebuild their war-ravaged territory — are still mostly banned, and critics denounced the move as insignificant. President Barack Obama called for a new approach on the blockade.
Instead of easing international criticism of Israel following the May 31 raid that killed nine pro-Palestinian activists, Wednesday's decision appeared to focus even more attention on its three-year-old blockade of impoverished Gaza and the seemingly arbitrary decision-making about which goods are allowed in.
After meeting Palestinian President Mahmoud Abbas in Washington, Obama said the Mideast situation is "unsustainable." He called the flotilla clash a "tragedy" and said a "better approach" is needed in Gaza. He called for a "new conceptual framework" for Israel's blockade.
Maxwel Gaylard, the U.N.'s senior humanitarian official in the Palestinian territories, said Israel's move was insufficient.
"A modest expansion of the restrictive list of goods allowed into Gaza falls well short of what is needed. We need a fundamental change and an opening of crossings for commercial goods."
Israel and Egypt have been enforcing an embargo on Gaza, banning all exports and allowing in only basic humanitarian and consumer items, since the territory was violently overrun by Hamas militants in 2007. The blockade has created a flourishing smuggling trade through tunnels under the Gaza-Egypt border but has done little to loosen Hamas' hold on power.
Facing growing international criticism over its botched raid and the painful price Gaza's 1.5 million residents are paying for the blockade, Israel has been attempting to show some flexibility.
Palestinian official Raed Fattouh, who coordinates the flow of goods into Gaza with Israel, said soda, juice, jam, spices, shaving cream, potato chips, cookies and candy were now permitted. He said Israel rebuffed Palestinian requests for construction goods, raw materials for factories to operate and medical devices.
Israeli officials, speaking on condition of anonymity because they were discussing internal policymaking, said their goal in allowing more goods into Gaza was to defuse pressure for an international investigation of the sea raid. The clashes broke out after Israeli naval commandos boarded one of six ships on the flotilla carrying goods for Gaza, and some of the hundreds of pro-Palestinian activists on board attacked them with pipes and other makeshift weapons.
Michael Oren, the Israeli ambassador to the U.S. told The Associated Press on Wednesday that the two countries are discussing ways to involve the international community in the probe. He said Israelis would lead the investigation of the events aboard the flotilla.
Israeli government spokesman Mark Regev said his country is committed to ensuring that "the civilian population of Gaza will receive civilian goods," but Israel is concerned that items like cement "if given to Hamas will be used first and foremost for their military machine in creating bunkers and fortifications."
A Hamas spokesman, Sami Abu Zuhri, said Israel's gesture was not worth commenting on.
The flotilla confrontation has left Israel scrambling to salvage its international standing, already battered by harsh criticism of the scope of destruction in Gaza from its invasion in late 2008 to stop years of rocket fire from Gaza.
Gaza has been mired in poverty for decades, but the closure deepened the misery, erasing tens of thousands of jobs and preventing repair of damage from the Israeli offensive.
Western diplomats said Wednesday that some European nations have proposed reviving an arrangement on the Gaza-Egypt border that included EU observers monitoring the crossing. The diplomats, speaking on condition of anonymity because no decision has been made, said the proposal would be discussed at an EU meeting on Monday in Luxembourg.
They acknowledged the setup — in place before Hamas' 2007 takeover of Gaza — would be difficult to restore. The reason: opening the crossing would have to include delicate security arrangements that Israel would be unlikely to accept as long as Hamas remains in control of Gaza. Israel's reluctance to lift the embargo is shared privately by many officials in the Western-backed Palestinian government in the West Bank.
Israel has rejected calls for an international investigation into its May 31 raid, fearing it would be biased. Instead, officials are considering an Israeli-run inquiry that includes international observers. Israel has been seeking U.S. support for this approach, but so far has not been able to reach a formula.
Prime Minister Benjamin Netanyahu told an economic conference Wednesday that Israel will mount its own investigation.
"We know the truth," he said.
___
Associated Press writer Diaa Hadid contributed to this report from Jerusalem.