Israel checking French tycoon's claim he funded Netanyahu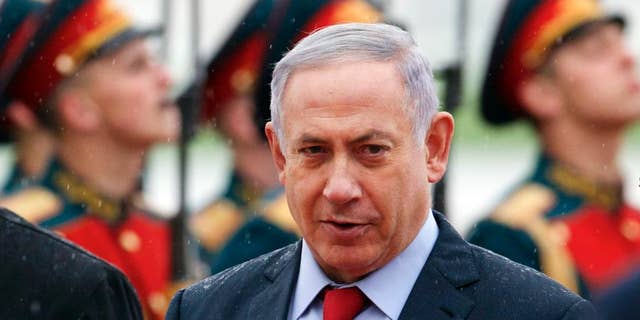 NEWYou can now listen to Fox News articles!
JERUSALEM – Israeli authorities are looking into a French tycoon's claim he gave Prime Minister Benjamin Netanyahu 1 million euros — or more than $1.1 million.
The attorney general's office said on Monday that it's probing Arnaut Mimran's testimony in France that he funded one of Netanyahu's election campaigns. If true, such a sum would violate Israel's campaign finance laws.
Mimran is the key suspect in a carbon tax fraud case in France. He and others are accused of defrauding the state of 283 million euros in sales taxes.
The Israeli prime minister's office did not deny there was a contribution, but said any money received by Netanyahu was done lawfully while he was a private citizen, and not part of any election campaign donation.