ISIS terrorists seen laughing in photos before Barcelona terror attack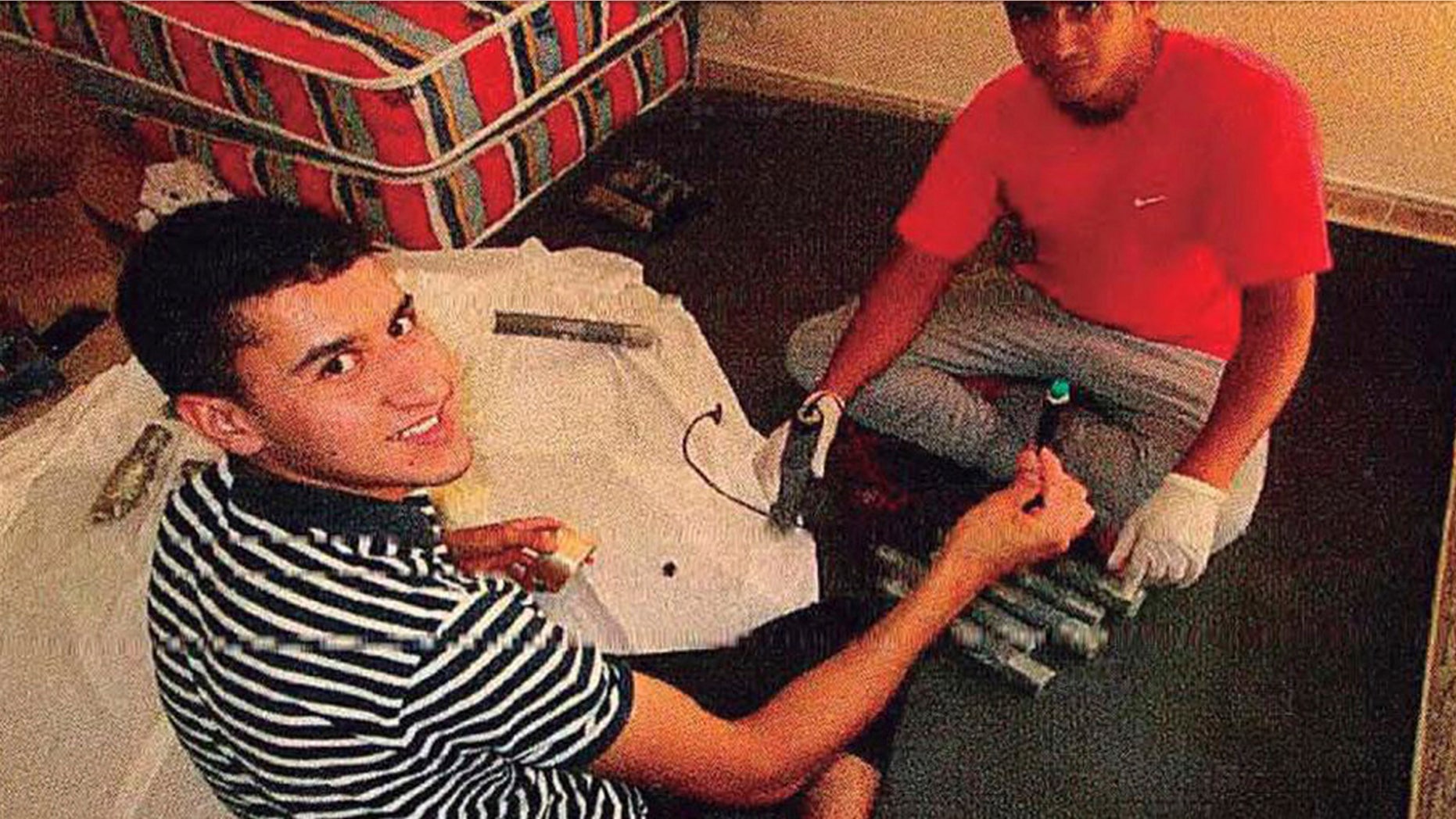 Chilling new images published in Spanish media Tuesday show ISIS terrorists smiling as they prepare explosives before last year's deadly attacks in Barcelona and a nearby resort town.
The previously unreleased photos were leaked from the investigation into the van attack in Barcelona's Las Ramblas district and the vehicle and knife attack in the coastal town of Cambrils that killed 16 people on Aug. 17-18.
ISIS claimed responsibility for the attacks saying the perpetrators were "soldiers of the Islamic State."
In one of the photos published by the Spanish newspaper La Vanguardia, one of the terrorists, identified as Youssef Aalla, can be seen smiling and posing with an explosive belt at a house in Alcanar, Spain.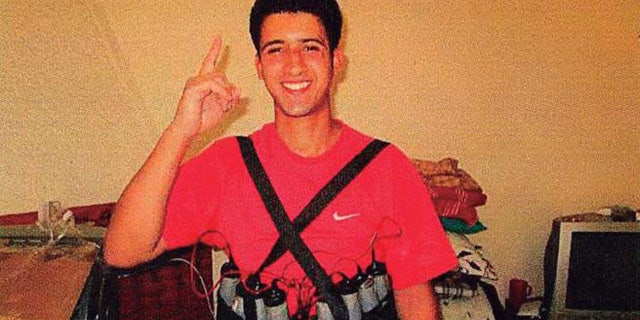 Authorities said at the time the terror cell used the house in Alcanar as a bomb factory, and were planning to set off bombs at high-profile targets, until a blast at the home killed two terrorists Aug. 16 -- the day before the attacks. Authorities initially thought the blast was due to a gas explosion but later realized the building was packed with butane canisters.
In another photo published Tuesday, terrorists identified as Younes Abouyaaqoub and Youssef Aalla can be seen preparing explosives at the house.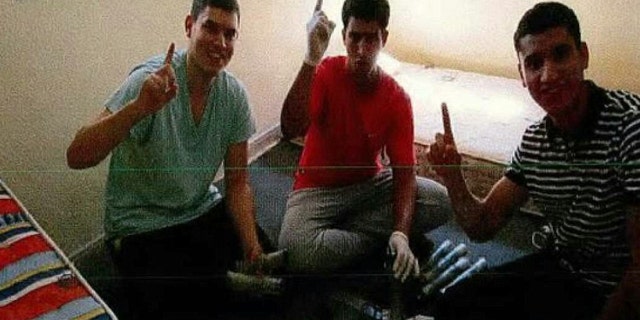 Spanish newspaper La Razon said the images were recovered along with video files from the rubble of the house in Alcanar. The newspaper also published transcripts of dialogue between the terrorists, who are captured making fun of their soon-to-be victims, and bragging about the planned attack.
"Allah has chosen us from among millions of people to make you cry blood," a man identified as Omar Hichamy is quoted by La Razon as saying. 
Abouyaaqoub, a Moroccan native, was the person who rented the vans and was the driver who carried out the first deadly attack, in Barcelona's Las Ramblas tourist district.
BARCELONA VAN DRIVER CAUGHT IN CHILLING VIDEO MOMENTS AFTER TERROR ATTACK
Authorities said Abouyaaqoub was part of the 12-man terror cell that unleashed another attack hours after the Ramblas attack in the nearby seaside town of Cambrils. Five members of the gang plowed into pedestrians before going on a rampage with an ax and large knives, stabbing one person to death. The five terrorists were eventually shot by police.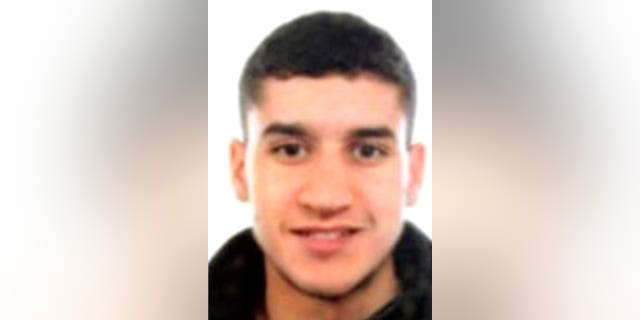 Abouyaaqoub was killed by police on Aug. 21 about 30 miles west of Barcelona after an extensive manhunt. He was wearing an explosive belt at the time.
The photos were released ahead of the first anniversary of the attacks.
The Associated Press contributed to this report.