Inmate serving time in prison kills partner, self during conjugal visit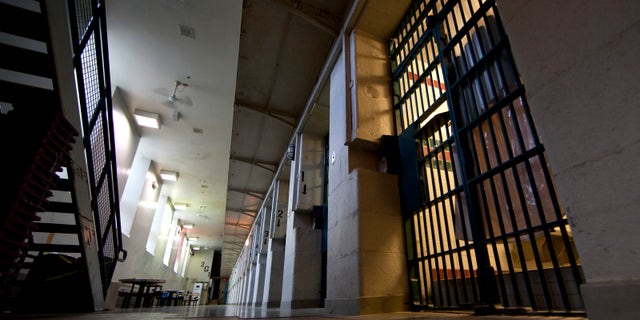 A man who was serving time in an Argentinian prison for allegedly murdering his girlfriend killed his wife partner during a conjugal visit. He then committed suicide.
When the time of the visit was up, the guard found the two bodies in the cell – she showed signs of being beaten and strangled, he had hanged himself with a sheet tied to the window.
The shocking event took place Wednesday in Tucumán, one of the most underdeveloped provinces in Argentina.
Henry Coronado, a 37-year-old married man, was in pretrial detention since March of 2015 for the murder of his lover Leydi Meneses.
According to local newspaper La Gaceta de Tucumán, Coronado's estranged wife arranged the visit with their two sons on occasion of the holidays. The boys are 13 and 7 years old.
The victim's sister, Claudia Aguirre, told reporters that as the visit was coming to an end and the three were getting ready to leave, Coronado told the boys he needed a few minutes to speak in private with their mother. They left and, after waiting for about 30 minutes, they alerted the guards.
Aguirre said the couple had been married 17 years, but that the relationship had ended almost four years ago. "She visited him because the boys asked her and because he wanted to see them too," she said.
According to official data, on average, every 37 hours a woman is killed in Argentina. In the last couple of years, thousands of women have taken to the streets to protest the increasing wave of crimes against women. The last demonstration took place on Oct. 19 after the rape and murder of a teenager who had been impaled by two men.
With reporting by the Associated Press.