India exports jump as investors turn optimistic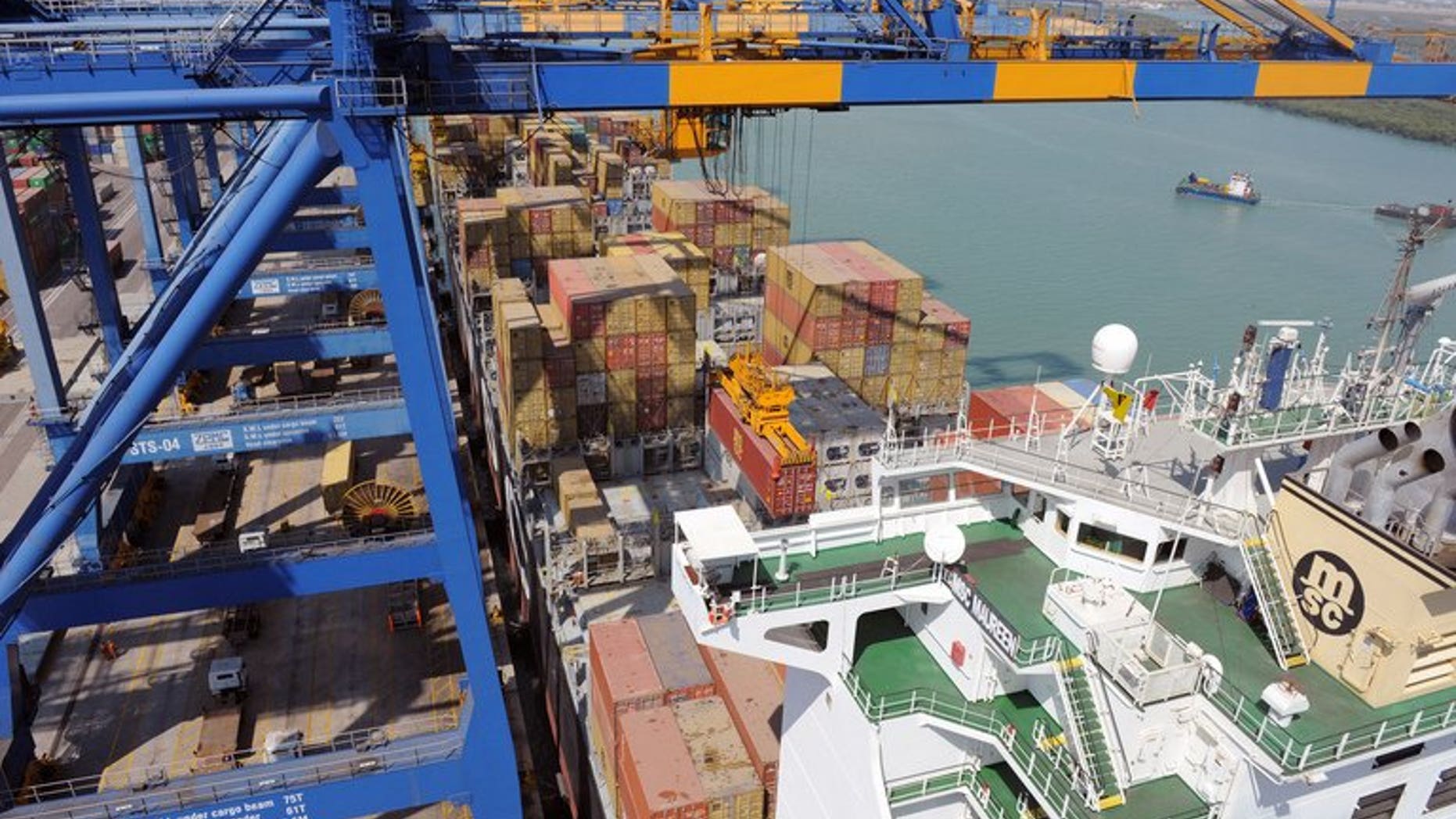 NEW DELHI (AFP) – Indian exports climbed by nearly 13 percent in August on a 12-month basis in a sign the falling rupee is starting to help Asia's third-largest economy, data showed Tuesday.
In other positive news, shares climbed by nearly four percent and the currency continued to gain in value against the dollar after hitting a string of record lows in recent months.
The trade deficit in August fell to $10.9 billion from $14.17 billion in the same month a year earlier, according to commerce ministry figures.
Merchandise exports climbed by 12.97 percent in August to $26.14 billion from a year earlier while imports fell by 0.68 percent year-on-year to $37.05 billion.
"Exports are on a firm, positive terrain now. I remain optimistic about exports being in positive territory," Trade Minister Anand Sharma said as he released the figures.
The rupee slid to a lifetime low of 68.85 against the dollar last month on concern about India's capacity to fund a record current account deficit -- the broadest measure of trade.
But the currency began rallying last week after the appointment of a new central bank governor, Raghuram Rajan, a former International Monetary Fund chief economist.
Rajan sought to reassure markets, saying India faced tough challenges but its economy was "fundamentally sound" despite growing at five percent last year -- its slowest pace in a decade due to high inflation and borrowing costs as well as weak business confidence.
India's currency jumped 1.5 percent Tuesday from the previous trading day to 64.28 rupees to the dollar and is now down around 15 percent this calendar year.
The rupee has also been lifted by weak US jobs data that has eased worries that the US Federal Reserve may start rolling back economic stimulus that has fuelled investor fund flows to emerging markets.
Shares leapt nearly four percent, or 728.58 points, to 19,998.64 points.
Separately, India's car industry sales rebounded by 15 percent in August on an annual basis, but the industry said the reprieve was temporary and that the sector was expected to contract for a second straight year.
Carmakers sold 133,486 cars in India in August, up 15.4 percent from the same month in 2012, snapping a record nine months of declining sales, according to the Society of Indian Automobile Manufacturers (SIAM).
But the increase came off a low base due to weak output in the same month in 2012 caused by the temporary shutdown of a key car manufacturing plant.
"This is not a turnaround, it's going to be another year of negative growth in car sales," SIAM Deputy Director General Sugato Sen told AFP.
"That rise in the car sales headline figure is an illusion -- it does not reflect market realities," Sen said.
"We are still stuck in a tough market... the mood of consumers remains bad," he added.
Last year, domestic passenger car sales fell by 6.7 percent to 1.89 million from a year earlier -- the first contraction in a decade.