ICC refuses to postpone Kenyan president's trial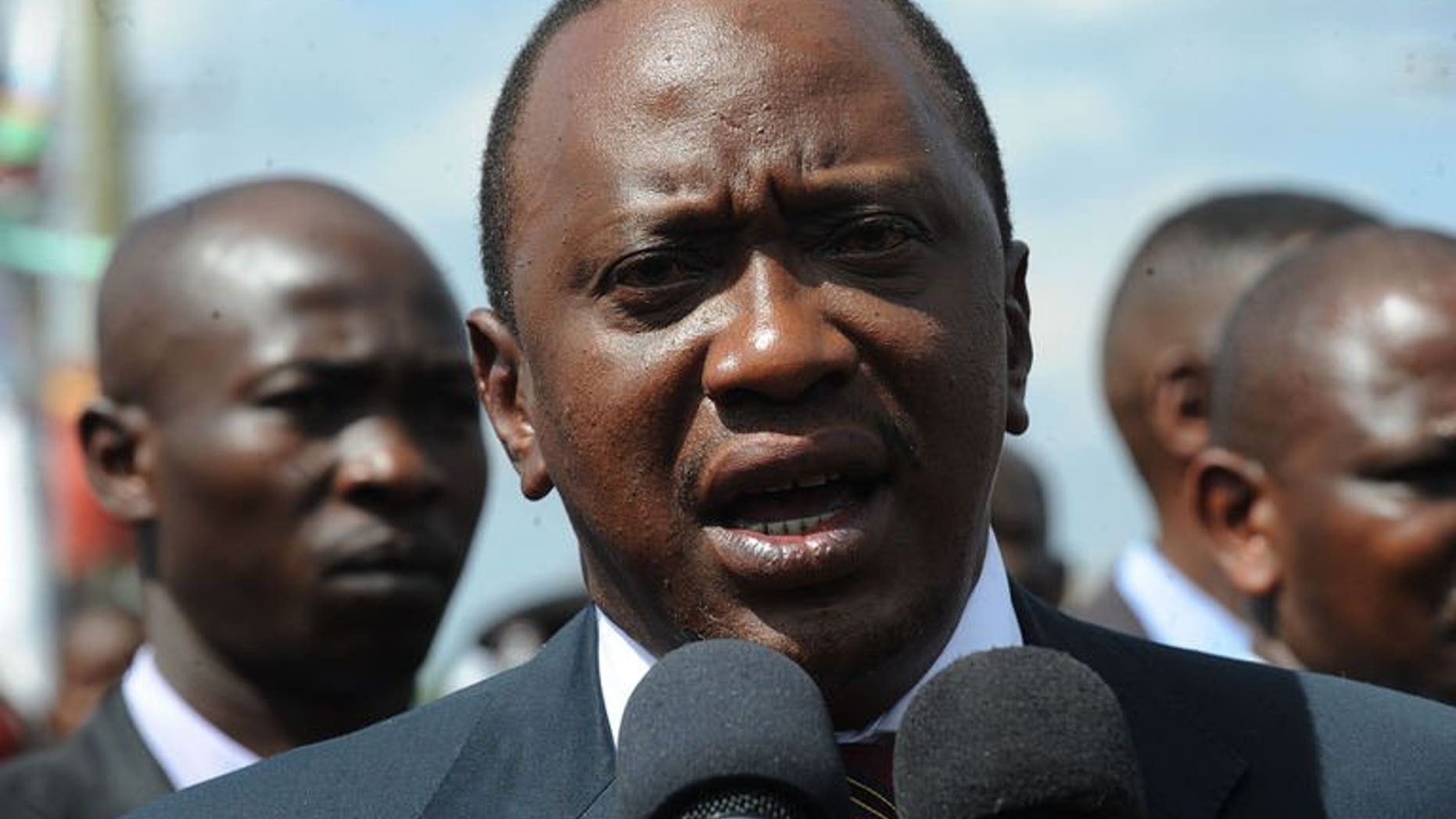 THE HAGUE (AFP) – The International Criminal Court on Tuesday denied a request to postpone Kenyan President Uhuru Kenyatta's trial for crimes against humanity.
The Hague-based court rejected Kenyatta's request for the November 12 trial date to be pushed back, saying the defence had already had enough time to prepare their case, an official document said.
The trial has already been delayed once before to allow Kenyatta's lawyers to gather evidence in his defence.
The ICC in January 2012 confirmed crimes against humanity charges against four Kenyans on either side of a disputed 2007 election which sparked violence that claimed some 1,100 lives and displaced around 600,000 people.
Kenyatta faces five counts of crimes against humanity including murder, rape and forcible transfer for his alleged role in the unrest. He will become the first-ever serving head of state to face the ICC's judges.
Kenya's Deputy President William Ruto went on trial last week, but was on Monday excused to go home after Somali militants carried out a bloody siege on an upmarket mall in Nairobi.
The four-day stand off with Islamist gunmen ended on Tuesday, leaving 67 people dead.
Kenyatta's lawyers on Monday filed a request for the president to "be conditionally excused from continuous presence at the trial."
They want Kenyatta to be present "only in respect of the opening and closing of the trial" and when the judgement is delivered.
Kenya's 2007 elections were marred by allegations of vote rigging, but what began as political riots quickly spiralled into a wave of ethnic killings and reprisal attacks, the worst violence in the country since independence.
Kenyatta and Ruto were arch-rivals during the violence, their respective Kikuyu and Kalenjin ethnic groups fought bitterly. But they were elected on a joint ticket in peaceful polls in March this year.
The charges have sparked anger in Kenya and in Africa, where leaders have accused the court of unfairly targeting the continent's leaders.
Lawmakers in Kenya earlier this month became the first in the world to approve moves to withdraw recognition of the court's jurisdiction.