Hurricane watch issued for South Florida, as Matthew blows through Haiti as category 4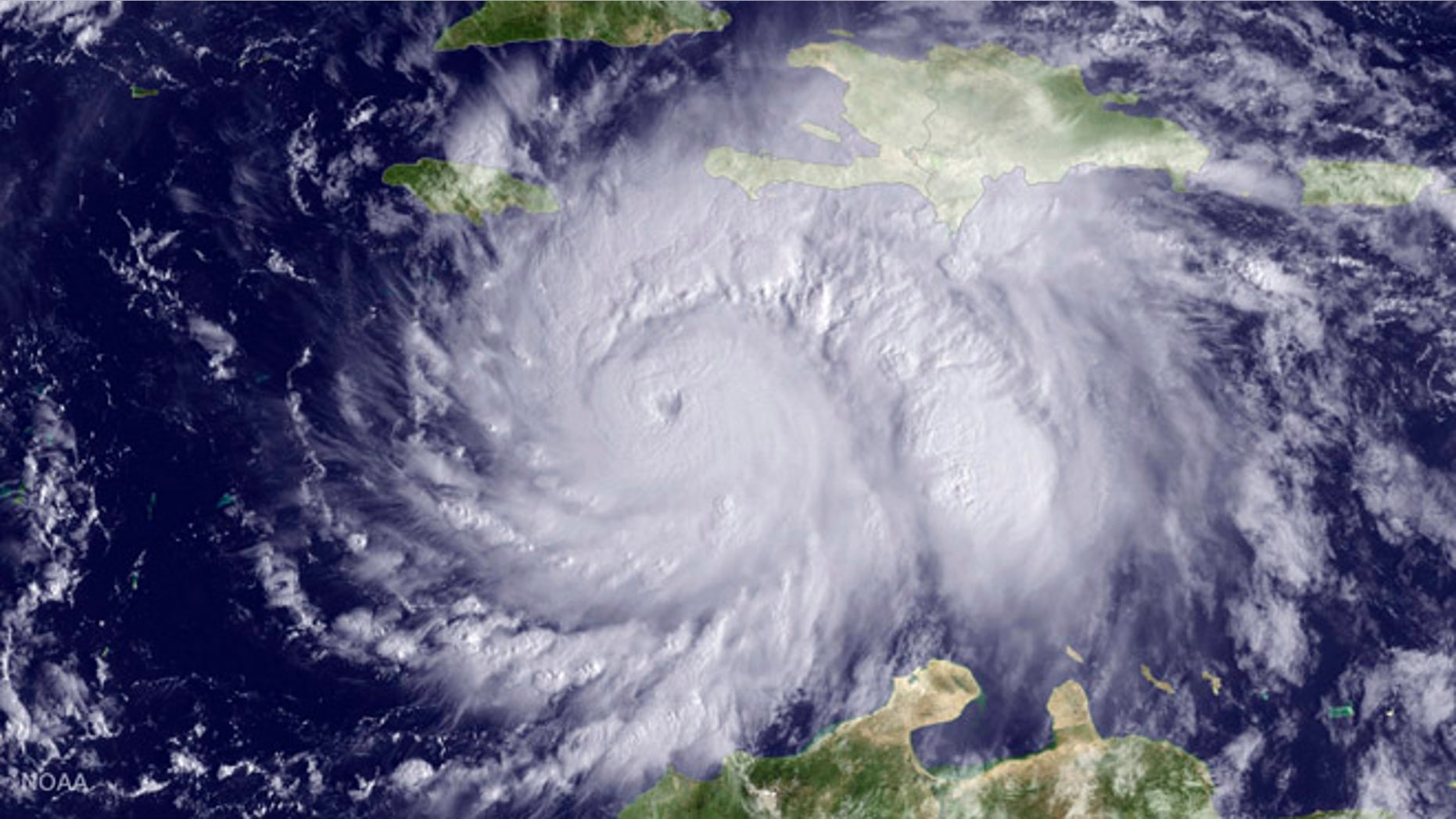 The U.S. National Hurricane Center issued watches for much of South Florida and the Keys, as Hurricane Matthew continued to roar across the southwestern tip of Haiti with 145 mph winds.
The region could begin to feel Matthew, now Category 4 storm, within the next two days, the Miami Herald reported.
Miami-Dade County Mayor, Carlos Gimenez, said evacuation plans have yet to be announced, according to the Herald, but is urging residents to start securing their homes and businesses and stocking up on water, batteries and supplies.
"If we do order evacuations, we will open shelters up in Miami-Dade County that can take care of you," Gimenez said, as quote by the Herald.
A tropical storm watch also is in effect from the Seven Mile Bridge in the Florida Keys northward to south of Deerfield Beach, including Lake Okeechobee.
In Haiti, Matthew uprooted trees and tore roofs from homes in a largely rural corner of the impoverished country.
One person was reported killed in Haiti and four in the neighboring Dominican Republic, bringing the death toll from Matthew's path through the Caribbean to at least seven.
The dangerous Category 4 storm blew ashore around dawn in a corner of Haiti where many people live along the coast in shacks of wood or simple concrete blocks.
Matthew was causing major damage, though the extent was not immediately known, said Marie Alta Jean-Baptiste, director of the country's Civil Protection Agency.
"It's much too early to know how bad things are, but we do know there are a lot of houses that have been destroyed or damaged in the south," Jean-Baptiste said.
Haitian authorities had tried to evacuate people from the most vulnerable areas ahead of the storm, but many were reluctant to leave their property. Some sought shelter only after the worst was already upon them, making their way through debris-strewn streets amid pounding rain.
"Many people are now asking for help, but it's too late because there is no way to go evacuate them," said Fonie Pierre, director of Catholic Relief Services for the Les Cayes area, who was huddled in her office with about 20 people.
Matthew was expected to bring 15 to 25 inches of rain, and up to 40 inches (100 centimeters) in isolated places, along with up to 10 feet (3 meters) of storm surge and battering waves.
"They are getting everything a major hurricane can throw at them," said Dennis Feltgen, a meteorologist with the U.S. National Hurricane Center in Miami.
The storm was moving along the Windward Passage between Haiti and Jamaica, where it was dumping heavy rain that caused flooding. It was headed for southeastern Cuba and then into the Bahamas. The center of the storm was projected to pass about 50 miles northeast of the U.S. naval base at Guantanamo Bay, Cuba.
Forecasters said it could menace Florida toward the end of the week and push its way up the East Coast over the weekend.
"We do not know yet whether the center of Matthew will actually come ashore in Florida. That's possible," said Rick Knabb, director of the hurricane center. "It also could go to the right and stay farther offshore. The farther offshore it is, the lesser the impacts will be, but the impacts are going to happen no matter what."
Cuba's government declared a hurricane alert for six eastern provinces, and workers removed traffic lights from poles in the city of Santiago to keep them from falling.
In the U.S., Florida Gov. Rick Scott urged residents along the state's Atlantic Coast to prepare for the possibility of a direct hit, and the Red Cross put out a call for volunteers in South Carolina.
As of 11 a.m. EDT (1500 GMT), the storm was centered about 35 miles north-northeast (60 kilometers) of Tiburon, Haiti, and 90 miles (145 kilometers) south of the eastern tip of Cuba. It was moving north near 10 mph (17 kph).
As dawn broke, people in the Haitian tourist town of Port Salut described howling winds and big waves slamming the beaches and washing over the coastal road.
"The winds are making so many bad noises. We're just doing our best to stay calm," said Jenniflore Desrosiers as she huddled with her family in her fragile cinderblock home, which had sprung numerous leaks from pelting rain.
Haiti's civil protection office said a number of coastal towns partially flooded overnight. Landslides and downed trees on roads prevented movement in numerous areas. The few places that were on the electrical grid had apparently lost power, and cellphone service was spotty.
Haitian officials spent Monday trying to persuade shantytown residents to take advantage of shelters being set up, but many refused.
"If we lose our things we are not going to get them back!" said Toussaint Laine, an unemployed man who lives with his family in a shack in Tabarre, a suburb of Port-au-Prince, the capital.
Based on reporting by the Associated Press.