Hurricane Irene Slams Puerto Rico; Eyes US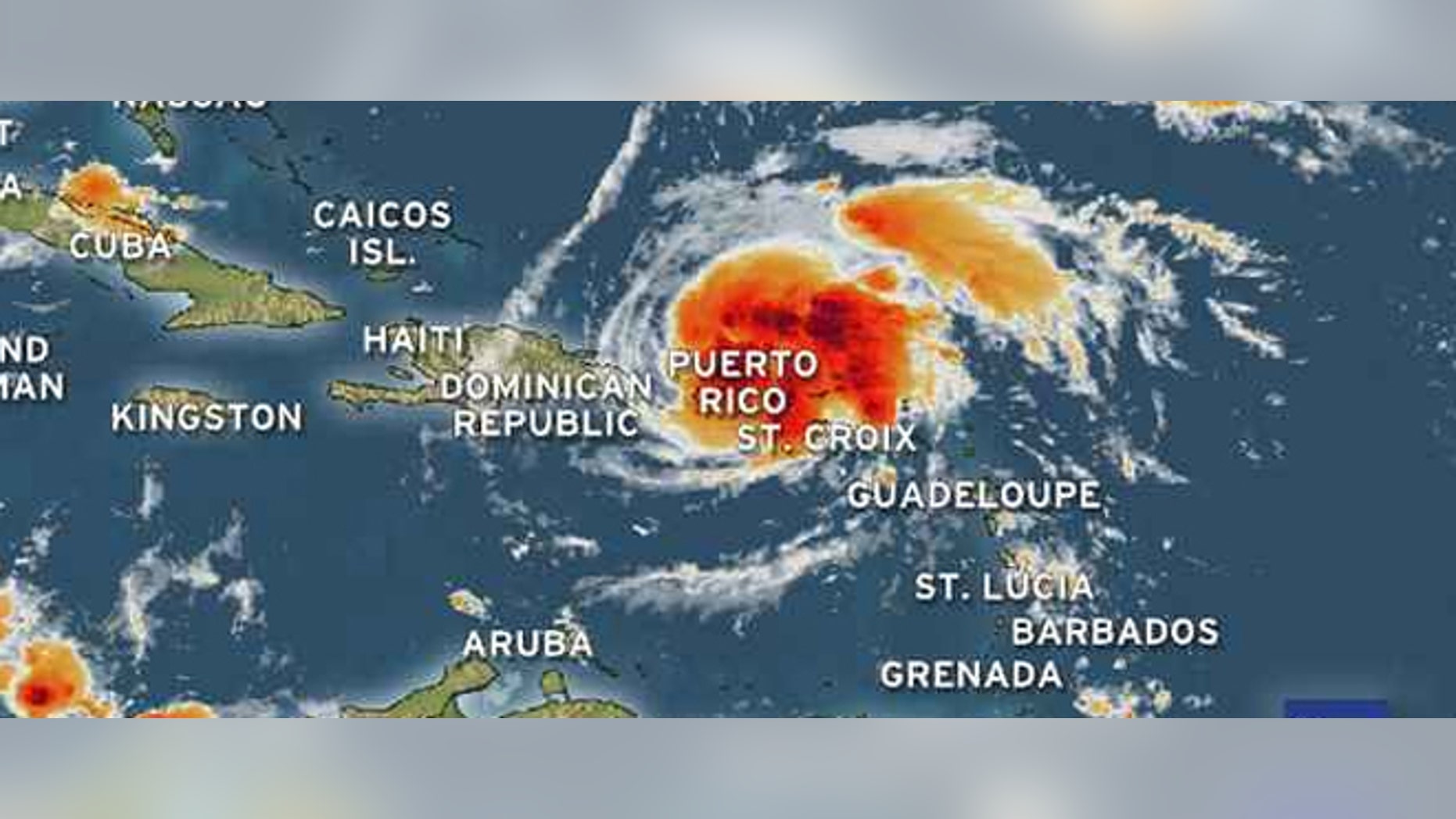 Irene was supposed to move just south of Puerto Rico. She didn't.
The hurricane pounded the island with torrential rains and winds on Monday while threatening to move toward the U.S. later in the week.
Earlier, as a tropical storm, Irene downed trees and caused widespread power outages in the U.S. Virgin Islands as it churned just miles (kilometers) from St. Croix, said Christine Lett, spokeswoman for the territory's emergency management agency.
Forecasters earlier said Irene was likely to pass south of Puerto Rico, but the storm shifted north and was passing directly over the island, said Krizia Negron, a meteorologist with the U.S. National Weather Service in San Juan as the first 70 mph (110 kph) winds began lashing the territory.
"The main threat from the winds is just starting and it's going to continue through the night," she said.
Early Monday, Hurricane Irene was moving west-northwest at roughly 12 mph (19 kph) with maximum sustained winds near 75 mph (120 kph). Irene's center was about 25 miles (40 kilometers) west of San Juan, Puerto Rico.
After moving over Puerto Rico, Irene was expected to approach Hispaniola, the island shared by the Dominican Republic and Haiti. Nearly 600,000 people in Haiti still live without shelter after last year's earthquake.
In the U.S., Irene, the first hurricane of the Atlantic hurricane seasion, was expected to affect Florida and could clip Georgia and the Carolinas.
In San Juan, dozens of people sought emergency shelter ahead of Irene, which was expected to dump up to 10 inches (25 centimeters) of rain in Puerto Rico.
Maria Antonia Ordonez, 59, said she secured the shutters of her house in historic Old San Juan after inviting neighbors over for dinner and wine.
"You can hear the wind, the gusts are relentless," she said. "I can't see anything because I've closed everything."
Puerto Rico's main airport was swamped with people, the usual Sunday crowds combined with people rushing to get off the island before the storm or stranded because flights to a number of other islands had been canceled. There were long lines at check-in counters and at the airport hotel.
Strong winds and rain were battering the outlying Puerto Rican islands of Culebra and Vieques, where 150 tourists were evacuated, according to Gov. Luis Fortuno. At least 120,000 people were without power and another 13,000 without water as the storm approached.
All schools and nearly all government offices in Puerto Rico would remain closed Monday, Fortuno said.
Daniel Moore, 43, said he woke up early Sunday to clean the gutters and secure items lying around his house in the southern coastal town of Guayama.
He went to bed early Sunday to take advantage of the still-working air conditioning.
"A lot of times the lights go out and then I can't sleep well," he said.
Authorities advised people to stay away from the ocean because Irene could bring a dangerous storm surge to the coast.
"I strongly recommend that swimmers and recreational boaters avoid the ocean and that the general public stay away from shoreline rocks until the tropical storm passes and weather and surf conditions normalize," said Capt. Drew Pearson, a U.S. Coast Guard commander.
In the U.S. Virgin Islands, Gov. John deJongh declared a state of emergency in order to impose storm curfews.
"We've got what appears to be a direct hit on St. Croix," said governor spokesman Jean Greaux, referring to the largest and poorest of the U.S. Virgin Islands.
Emergency shelters were opened on St. Croix, where the port was closed. The Hovensa LLC refinery on St. Croix also closed its port because of the storm but operations remained normal at the refinery, one of the largest in the Western Hemisphere, said spokesman Steve Strahan.
The hurricane center said the main impediment to the storm's progress over the next couple of days will be interaction with land. If Irene passes over Hispaniola's mountains or over parts of eastern Cuba, the storm could weaken more than currently expected.
"However, if the system ends up moving to the north of both of those land masses it could strengthen more than expected," wrote forecaster Richard Pasch.
In the Dominican Republic, officials assured residents they had food available for 1.5 million people if needed. Also, soldiers and emergency management crews evacuated dozens of residents from high-risk areas along the southern coast.
"We have taken all precautions," presidential spokesman Rafael Nunez said.
Many stores in the capital of Santo Domingo closed Sunday even as people bought last-minute items like flashlights.
The hurricane center's current forecast has Irene hitting southern Florida as a hurricane by Thursday.
Based on reporting by the Associated Press.
Follow us on twitter.com/foxnewslatino
Like us at facebook.com/foxnewslatino