Hong Kong police allow protest for first time in years—under strict rules
Police surrounded the protesters and forced them to wear numbered badges
Authorities in Hong Kong allowed a protest event for the first time in years on Sunday, but it took place under strict rules that would be unacceptable in most Western countries.
Hong Kong Police required each of the protesters to wear a numbered badge around their necks throughout the event, and organizers were required to ensure no more than 100 people attended. The group, which ended up numbering roughly 80 people, was protesting the construction of new trash processing facilities.
Police surrounded the group as they walked as a roped-off unit.
It was the first demonstration in Hong Kong since the massive protests of 2019 as China was imposing its authority over the city. Tens of thousands of people took place in those demonstrations, with protesters covering their faces in an attempt to thwart authorities' facial recognition systems.
TRUMP CALLS FOR 'RETRIBUTION' AGAINST CHINA FOR ROLE IN COVID-19 PANDEMIC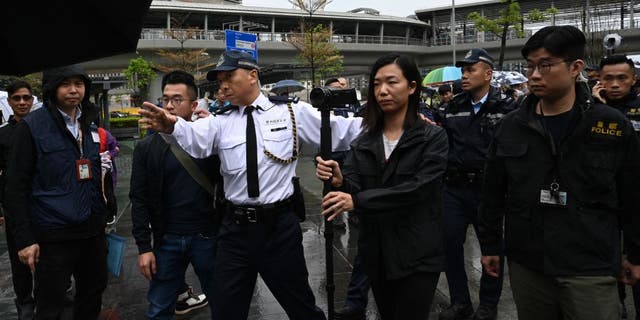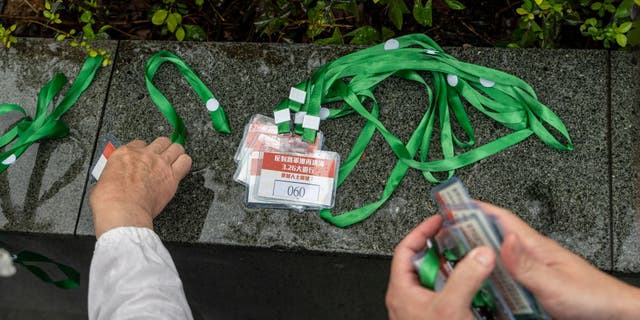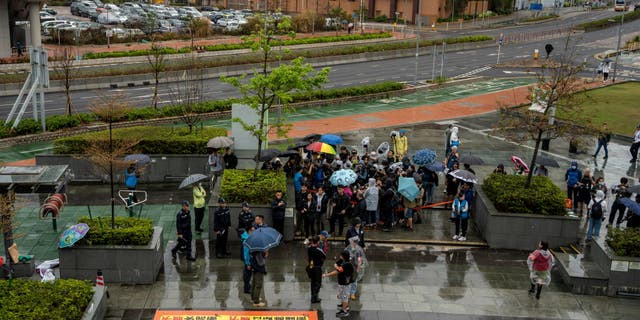 "I'm not happy but we have to accept it. We have to accept what is deemed legal now," Theresa Wang, 70, told Time.
MASSIVE HONG KONG FIRE CONSUMES SKYSCRAPER UNDER CONSTRUCTION, RAINING BURNING EMBERS ONTO STREET
Another protester, Jack Wong, said he objected to having to wear an ID badge during the event.
"But if it is a requirement, what can I say? I prefer not to comment further. You know what I mean," he told the magazine.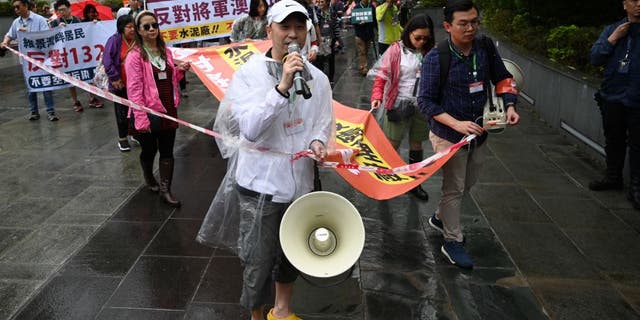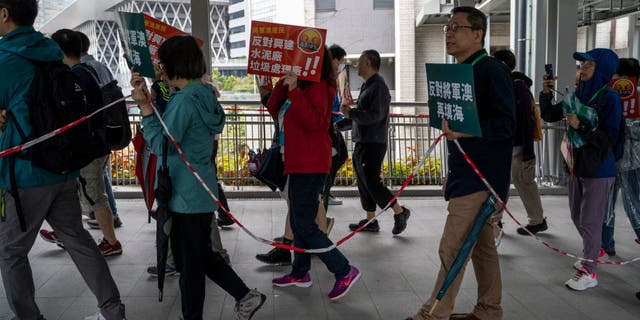 Earlier in March, Hong Kong police arrested a veteran labor activist who is also the wife of an organizer of annual vigils commemorating China's 1989 crackdown on pro-democracy protesters.
CLICK HERE TO GET THE FOX NEWS APP
Officers arrested Elizabeth Tang, the wife of Lee Cheuk-yan, outside Stanley Prison but it was still unclear for what reason, according to sources who declined to be identified for fear of government retribution.
The Associated Press contributed to this report.