Greece: Deep cuts keep budget on target, spur protests; farmers block highways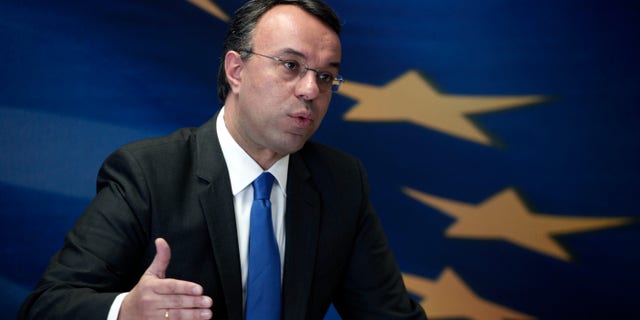 ATHENS, Greece – Greece's farmers launched a campaign of daily anti-austerity highway blockades Monday, as the conservative-led government insisted deep spending cuts were helping the crisis-hit country beat budget targets.
Mostly in central and northern Greece, the hour-long roadblocks started at 2:00 p.m. (1200GMT), forcing motorists to take lengthy detours or wait the protests out.
The farmers are angry at a government decision to scrap tax breaks on farming incomes and on gasoline for farm vehicles. They are also protesting against the serious delays in subsidy payments.
The dispute is the latest in an escalating series of labor disputes, fueled by a new round of government pay cuts and tax increases. The austerity measures, introduced this year as the country battles a sixth year of recession and high unemployment, are part of measures imposed in exchange for ongoing rescue loans from the other 16 European Union countries that use the euro and International Monetary Fund.
Deputy Finance Minister Christos Staikouras announced Monday that core government budget spending posted a €165 million ($221 million) surplus in January, compared to a deficit of €490 million ($655 million) for that month last year.
But the preliminary figure, which does not include spending on local government and health insurance, was achieved with a heavy reliance on spending cuts, as revenues remained below target.
January revenues totaled €4.42 billion ($5.91 billion) — €241 million ($322.3 million) short of the government target and €572 million ($765 million) worse than the monthly figure last year.
"For January, the balance is positive ... but there's no room to ease up," Staikouras said.
"Our policy of fiscal adjustment and discipline, across all sections of government, must continue."
The farmers' blockades Monday included a crossing point on the Greek-Bulgarian border. Outside the northern city of Thessaloniki, farmers handed out heads of cabbage and bags of rice to stranded motorists.
A government pledge last week to speed up several key subsidy payments and extend the adjustment period for stricter new retirement rules failed to stop the farmers' protests.
The government has already used rarely enacted emergency powers twice this year to force striking subway and ferry workers to end crippling strikes.