Gorbachev to the West: Be 'constructive' with Putin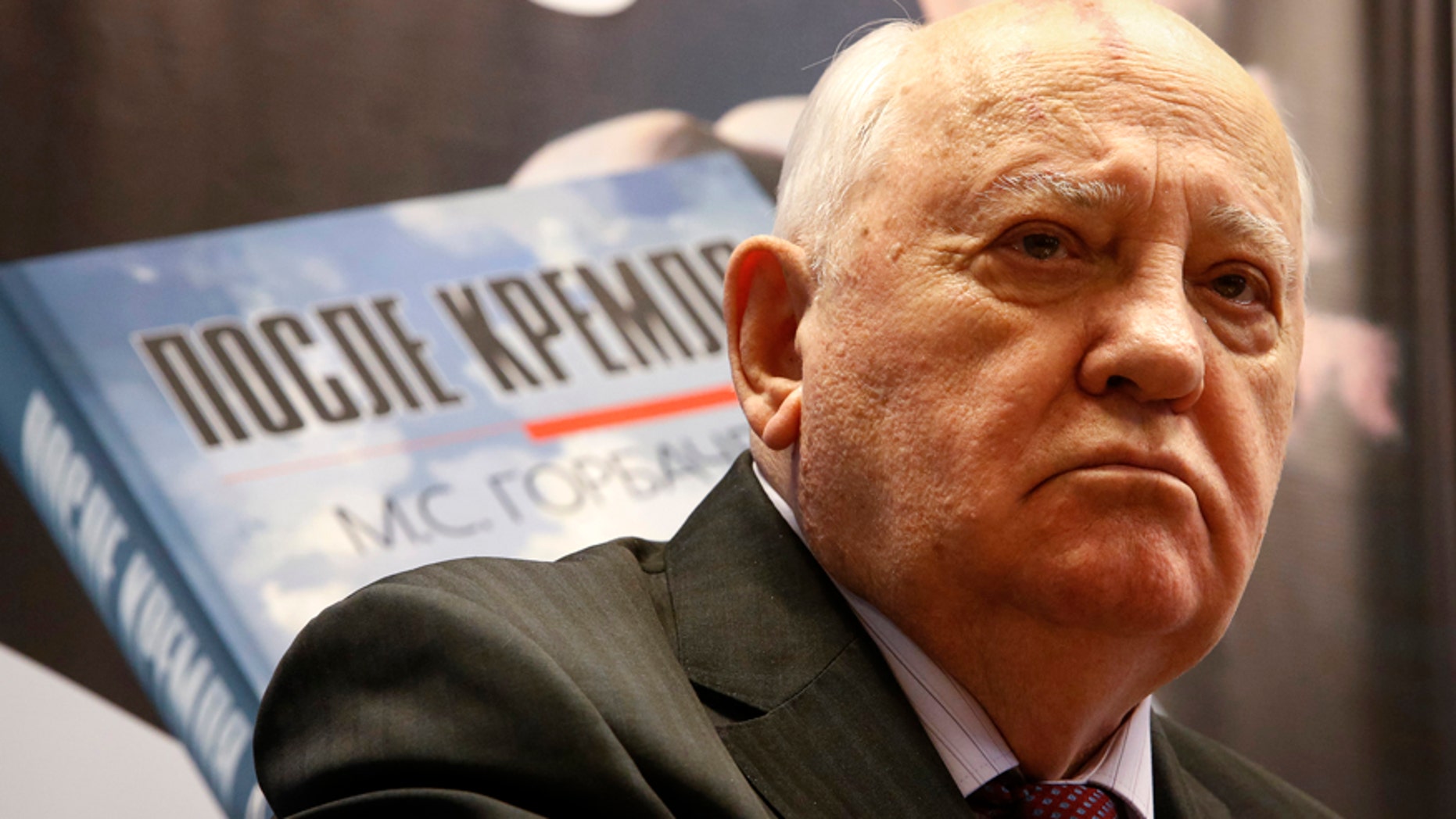 Russia wants the United States to play nice.
Former Soviet leader Mikhail Gorbachev, a supporter of President Vladimir Putin's foreign policy, is urging the U.S. to adopt a "constructive" approach to ease tensions between the ex-Cold War rivals, The Telegraph reported Thursday. Still, he also insisted that the West recognize Russia will never accept a "second tier role in the world."
Gorbachev, now 85, wrote in a government newspaper that Putin didn't badmouth America during his annual call in show on April 14, but instead praised Obama as a "decent man."
"Can our partners reset themselves to a more constructive wavelength?" Gorbachev asked. "That's unclear so far but I urge them to do so."
Gorbachev said Russia and the U.S. are already cooperating in Syria and that has "led to some relaxing of tensions." Still, a U.S. official has told Fox News Putin ignored Obama's recent call to respect a ceasefire, moving Russian troops to wartorn Aleppo ahead of a potential invasion.
For years, Russia has sided with Syrian president Bashar al-Assad over the rebels, which has stoked tensions with the U.S.
Gorbachev also urged President Barack Obama to meet with Putin over the Ukraine crisis. U.S. officials have accused Russia of violating Ukraine's sovereignty by invading the Crimean Peninsula and sending troops there.