GM To Invest Nearly $700 Million In Mexico, Part Of Larger U.S. Car Production Expansion South Of The Border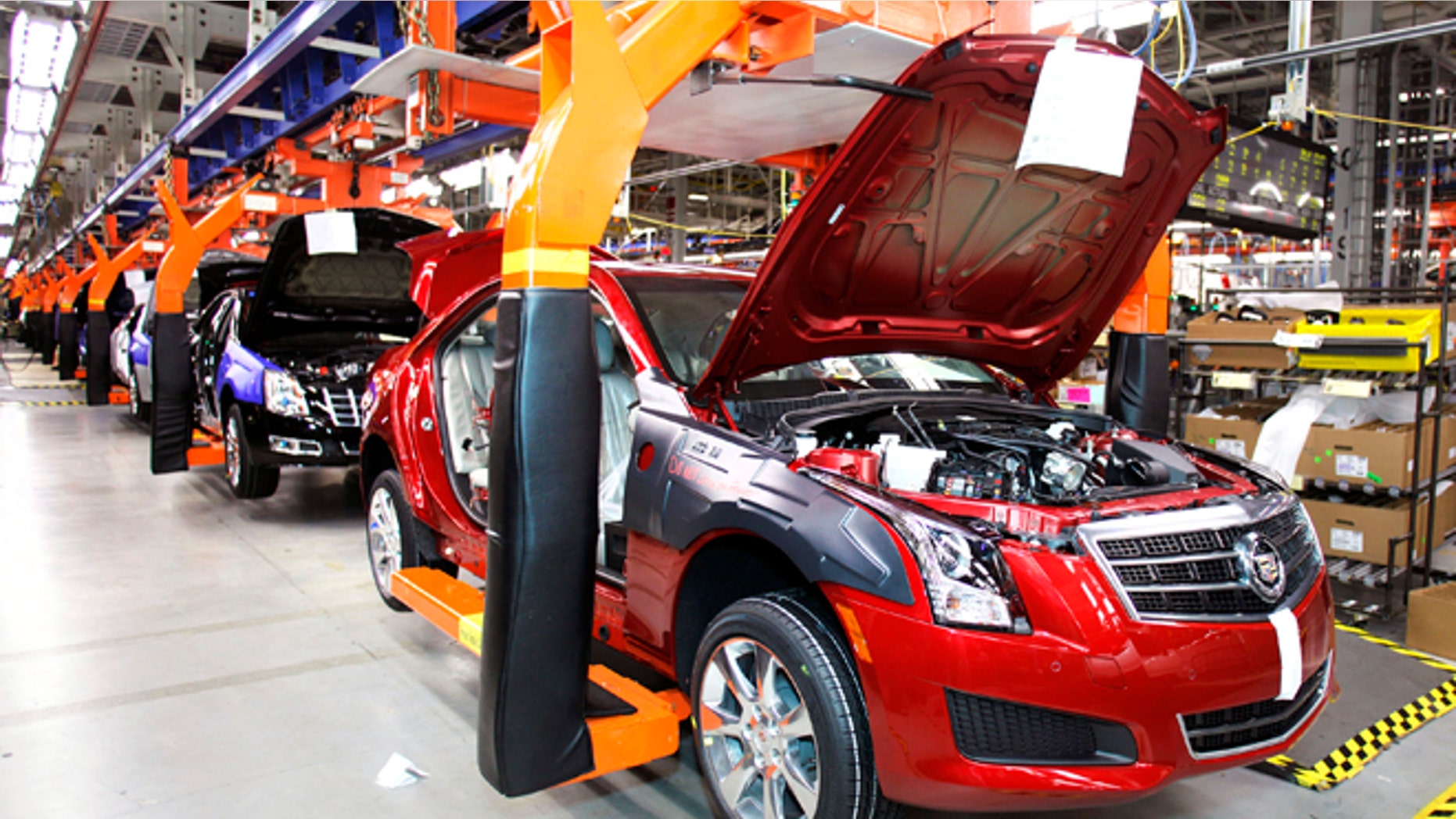 General Motors announced this week it will invest $691 million to expand its manufacturing operations in Mexico to build "higher performing, more fuel efficient" cars.
GM has done business with Mexico for nearly eight decades, and has the second-largest vehicle out put in the country, behind Nissan, according to the Mexican Auto Industry Association.
Mexico is the eighth-largest producer of vehicles in the world, but this week's announcement by GM solidifies the country as an important part of the future of the automobile industry, especially American companies, looking to gain great footholds in burgeoning South American markets.
"GM is about to reach 78 years in Mexico and we celebrate it with this new investment, which means more employment and development opportunities for the regions of Silao, San Luis Potosi and Toluca; and more advanced technology that will benefit our customers," said Ernesto M. Hernandez, president and managing director of General Motors de Mexico, in a statement.
Of the $691 million, more than half, $349 million will be invested into the Silao Complex for a new transmission plant and a new generation of 8-speed transmissions, $211 million will be invested into expanding the Toluca plant where GM builds four-cylinder and V8 engines.
The final $131 million for the San Luis Potosi Complex to expand the next-generation transmission plant that will produce more fuel efficient transmissions.
The South American automobile market is expected to grow significantly by 2025, according to IHS Automotive, a company devoted to expertise and insight on the global automotive industry. In fact, nearly 2.3 million additional vehicles will be sold in South America by 2025.
Mexico offers American companies like GM an easier road from their factories to the South American markets expected to see the most growth: Brazil, Argentina and Colombia.
"The automotive sector is today one of the pillars of the national economy, representing more than 20 percent of manufacturing GDP and continues to be, for many reasons, a fundamental industry in attracting investments to productive sectors of the economy," Hernandez said at a press conference in Mexico City with Mexico President Enrique Pena Nieto.
General Motors is one of nine manufacturers in Mexico: Chrysler, Ford, Nissan, Fiat, Renault, Honda, Toyota, and Volkswagen.
Vehicle production has almost doubled in the past three years. In 2012, Mexico produced nearly 2.8 million cars -- 20 percent of those cars were GM vehicles -- finishing third behind Nissan and Volkswagen.
Mexico is set to produce three million cars in 2013 and GM is on pace to beat Volkswagen, as well as outpace other U.S. companies like Ford Motor and Chrysler.