Genocide in homeland exposes rift in Iraqi-American Christian community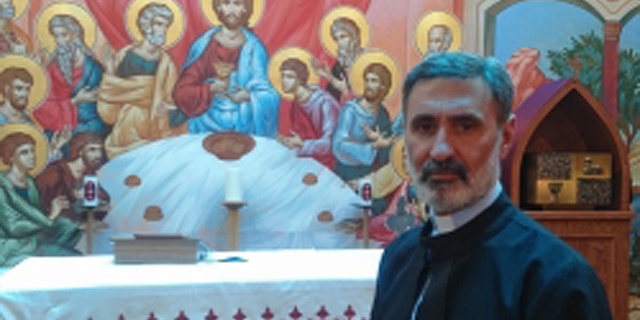 The persecution of Christians in Iraq and Syria has exposed a rift among the half-million Chaldeans in the U.S., igniting furious debate as to whether the religious minority -- subjects of ongoing genocide at the hands of ISIS -- should remain in their ancestral home or seek asylum abroad.
According to leaders within the Chaldean community, which is an Iraq branch of the Catholic Church, there are two opposing factions within the religious community. One is led by Baghdad-based Patriarch Sako, who closely aligns under the governance of Pope Francis and holds particular influence among the 250,000 Chaldeans located in the Detroit area. Sako urges Chaldeans to hold fast to their bloody homeland.
Then there is the other side helmed by Bishop Sarhad Jammo, who until last week presided over Southern California's 150,000-plus Chaldean community. Jammo advocated for Chaldeans to flee the war zone for their own survival. The two metropolitan regions host roughly 80 percent of American Chaldeans.
As ISIS began its onslaught, Jammo joined forces with Mark Arabo, a national spokesperson for the American-Chaldean community and founder of the California-based Minority Humanitarian Foundation, to work closely with the White House and Congress to advocate for Christians to be resettled in the U.S. as the ISIS threat spread. The two also sought to facilitate safe passage for the religious minority out of the war-ravaged region.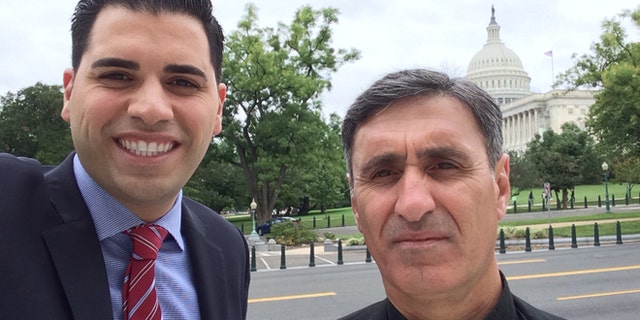 "We wanted to ensure that people who wanted to leave had the means to do so, but we also supported those who wished to stay," Arabo told FoxNews.com.
Yet Sako has forcefully disagreed with such a stance on multiple occasions.
"A Christian community that was born in these lands cannot organize exodus trips that will mark its distinction," he told the Vatican insider last year.
Patriarch Sako's opposing position prompted Arabo to last year compile a list of some 70,000 individuals in Iraq and Syria who sought to leave as refugees. But the Patriarch soon doubled down, and in an unprecedented move last September, issued a decree stating that any priests who were originally from Iraq and currently serving in San Diego were to return to the conflict-inflamed country immediately or risk excommunication by the Patriarch.
Sako insisted that the priests did not have permission to leave their posts in Iraq, and stated that their duty as church leaders is to "live and die in the place where God calls us."
"You cannot preserve a culture when the people are being systematically exterminated," Arabo argued. "During genocide, politics must be an afterthought to the lives of Christian families."
Christians have been persecuted in post-Saddam Hussein Iraq, with numbers dwindling from 1.5 million in 2003 to less than 275,000 today, due in large part to the infiltration of ISIS. Several churches have been decimated, and priests have been particularly targeted. But for some being told to return, Iraq hasn't been home for decades.
One such leader ordered back to his birthplace was the popular Father Noel Gorgis, who is a naturalized U.S. citizen and has been living in America for more than 30 years. He served as a monk in Baghdad and has said he was granted permission to flee in an effort to avoid mandatory service in Hussein's army. He and eight priests, all part of the Chaldean Catholic Diocese of St. Peter the Apostle in San Diego, were suspended for refusing to comply with a decree that they return to Iraq.
On Sunday, Gorgis told FoxNews.com that the leader of the Chaldean Church terminated his priestly service in the Chaldean Church, but vowed to remain a "Catholic Church priest for life."
"I am doing Mass at faithful homes in El Cajon," he said. "The U.S.A. is my country to live and the Chaldean faithful are growing here. Here is our future."
Jammo and Arabo made an appeal to the Vatican requesting Pope Francis to overturn the decree, and in a somewhat surprise move in January, the Vatican sided with the Chaldean Church of San Diego over the Patriarch. Pope Francis invalidated the decree and affirmed that Gorgis and others did not need to return.
Sako issued a statement indicating that he does not accept the pope's jurisdiction to rescind his directive. Earlier this month, Jammo was forced to resign and has since appointed an administrator to oversee current church affairs while continuing to demand other priests leave their positions in San Diego and return to Iraq.
Last week, Gorgis received his marching orders with a letter slipped under his door demanding he return to Baghdad, and that his communications with the diocese he has long served will be terminated Friday.
"Where is justice? I am really sad. If there is no justice in the church, where can we find it?" Gorgis told FoxNews.com. "There is no church law to force me to leave my church where I was baptized and ordained."
Patriarch Sako, the Vatican and St. Peter's Church did not immediately respond to a request for comment.