Gabrielle Giffords' Intern, Daniel Hernández, Receives Heroism Award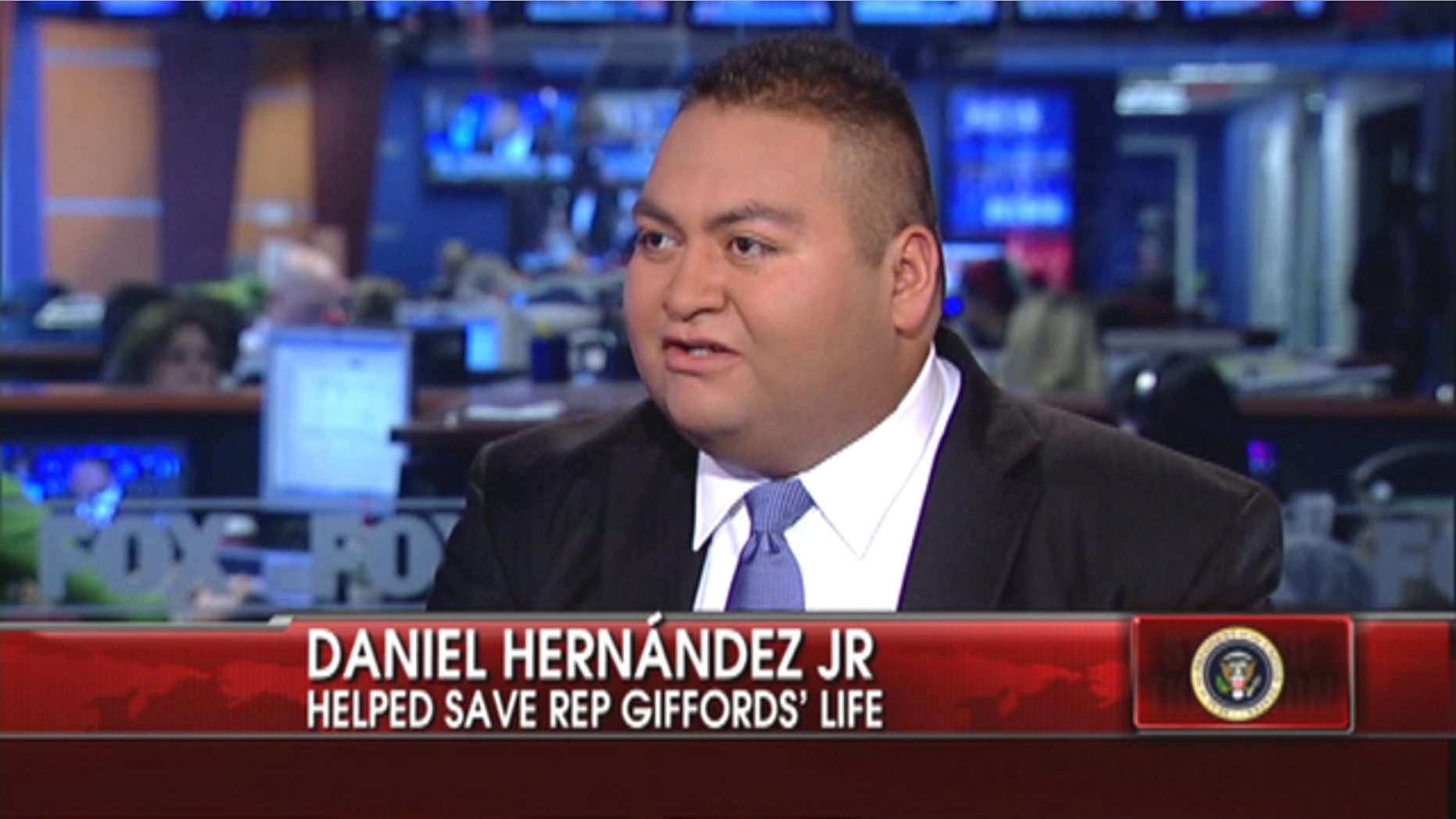 An intern who was credited with saving the life of Arizona Rep. Gabrielle Giffords received a heroism award Saturday, the Philadelphia Inquirer reported.
Daniel Hernández Jr. accepted the award in Philadelphia at the 19th annual Equality Forum, which focuses on lesbian, gay, bisexual and transgender civil rights.
Hernández Jr., a political science major from the University of Arizona, made headlines in January when he tended to Giffords after she was wounded in a mass shooting in Tucson.
Following the incident in which six people were killed, President Barack Obama labeled the 21-year-old a hero -- but Hernández Jr. has brushed off the praise.
"It's hard to disagree with the President, but I'm going to keep doing it because, I think, really the people that are heroes are people who have dedicated their lives to public service and have really made a concerted effort to help others," he said Saturday.
Hernández Jr., who is gay, added that he was pleased to be recognized by the LBGT community, but did not want to become the face of any one group.
"I may be a member of this community ... but it's not what defines me," he said.
The heroism award comes a week after he was easily beaten by James Allen in the Arizona State University's Student Government President elections.  According to the Arizona Republic, Allen received 66 percent of the 1,986 ballots cast. Hernández placed second with 21 percent.
For more stories from KRIV in Houston, Texas go to myfoxhouston.com.
Follow us on twitter.com/foxnewslatino
Like us at facebook.com/foxnewslatino