French leader says Jordan faces 'real threat' from IS group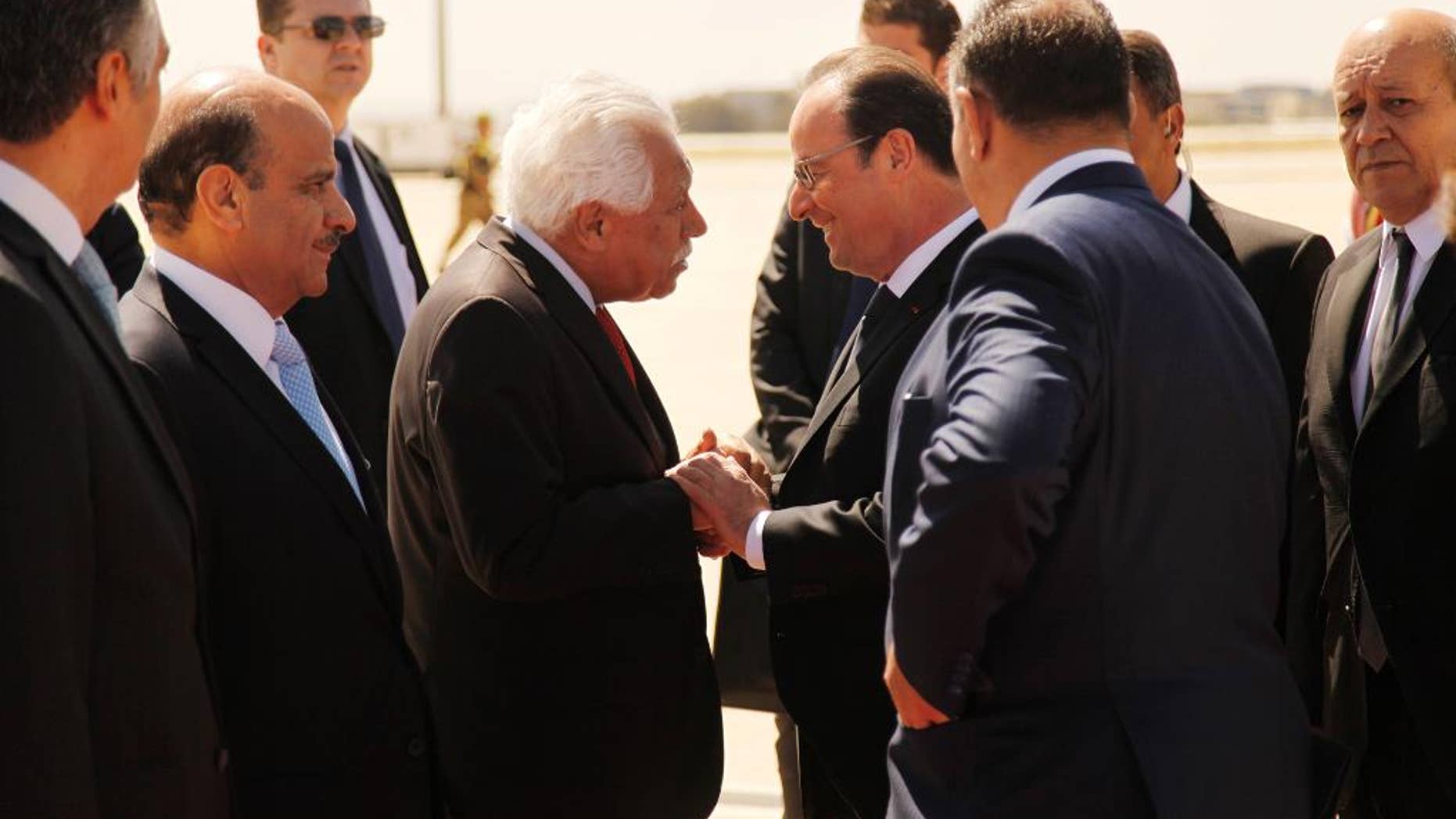 AMMAN, Jordan – French President Francois Hollande says Jordan is facing a "real threat" from Islamic State extremists and that his country's military cooperation with the kingdom is "exceptional."
Hollande spoke on Tuesday during a meeting with Jordan's King Abdullah II in the capital of Amman.
The French leader also says it is "very worrying" that indirect peace talks between Syria's government and opposition have been suspended. Hollande says this could potentially lead to renewed fighting, more airstrikes and greater civilian suffering.
Syria's civil war, now in its sixth year, has contributed to the rise of Islamic State, which controls large areas of Syria and Iraq. Both countries neighbor Jordan.
Abdullah told the visitor that Jordan stands "shoulder to shoulder" with France, which has also been struck by IS extremists' attacks.