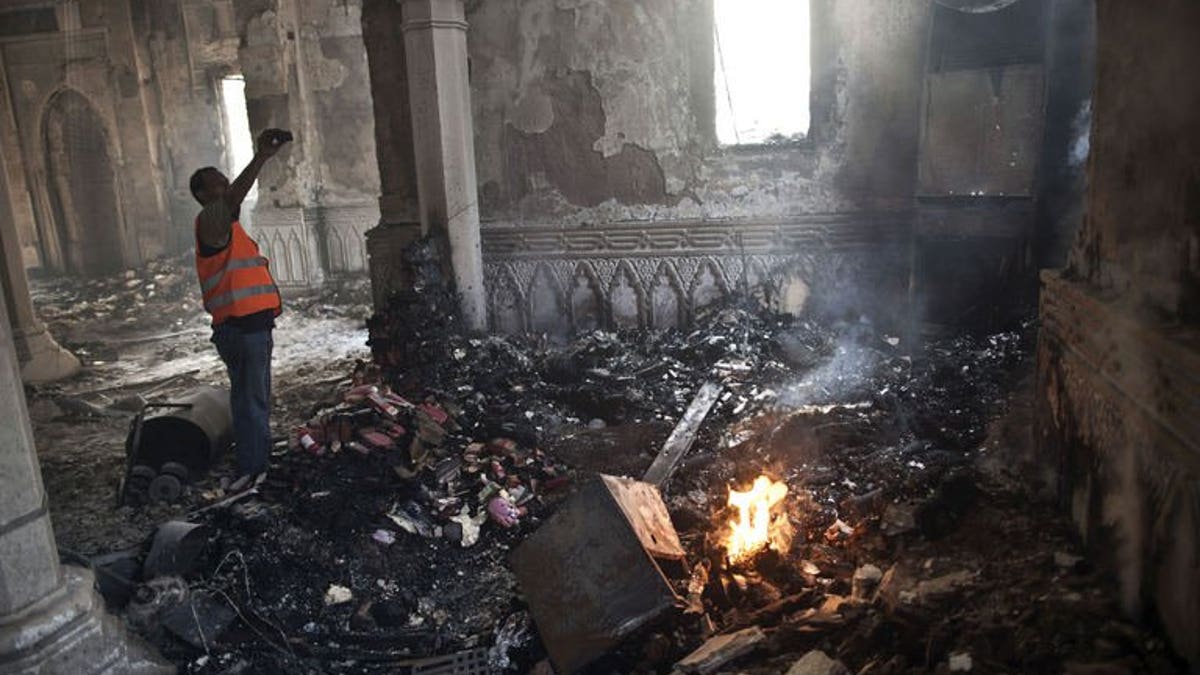 PARIS (AFP) – French President Francois Hollande said Thursday that "everything must be done to avoid a civil war" in Egypt, after a crackdown by security forces on supporters of ousted Islamist president Mohamed Morsi left over 460 people dead.
Hollande called for an immediate halt to the bloodshed, his office said in a statement, echoing strong international condemnation of Wednesday's day of violence, the worst in Egypt in decades.
Hollande summoned the Egyptian ambassador to convey France's "great concern over the tragic events", the statement said, adding that the president urged Egypt's rulers to swiftly end a month-long state of emergency imposed in the wake of the crackdown.
"France is committed to finding a political solution and calls for elections to be held as soon as possible, in line with the commitments made by Egypt's transitional authorities," it said.
The unrest kicked off at dawn when security forces moved in to break up the protest camps of Morsi loyalists in Cairo, and the violence quickly spread across the country.
At least 421 civilians and 43 policemen died in the unrest nationwide, Egyptian officials said.