France reportedly looking to buy US drones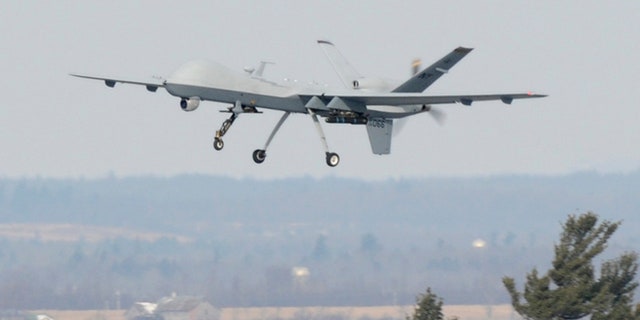 France is reportedly considering buying American drones to boost the country's defense capabilities after targeting Al Qaeda-linked extremists during a military operation in Mali.
France has made a request to Washington to purchase U.S.-made Reaper drones, which are currently being used to kill militants in Pakistan, according to French newspaper La Tribune.
"A letter has been sent to Washington to evaluate the feasibility" a French defense ministry source told AFP, France 24 reports.
On Thursday, France President Francois Hollande said the country's troops would take part in a proposed U.N. peacekeeping mission in Mali after they end their task of clearing Al Qaeda- linked rebels out of the African country's vast northern region.
Hollande made the announcement as he spoke before Morocco's parliament, during a two-day visit celebrating the two nations' close cooperation.
"France will soon complete its mission (in Mali) in a few weeks and African forces will take over," Hollande said. "The Security Council is going to deploy a peacekeeping operation and France will play its part."
There are currently two proposals in front of the U.N. for peacekeeping operations, including giving the lead to an African-led force currently on the ground or authorizing a full U.N.-led force of 11,200 troops that would conduct combat operations and operate alongside a non-U.N. force that would continue counter-terrorism operations.
Mali plunged into turmoil after a coup in March 2012 created a security vacuum. That allowed secular rebel Tuaregs, who have long felt marginalized by Mali's government, to take half of the country's vast north as a new homeland. But months later, their struggle was co-opted by jihadists who imposed strict Islamic law in the north.
France launched a military operation on Jan. 11 against the Islamic extremists, many of whom are linked to Al Qaeda, after they began moving south and captured key towns. Backed by Chadian troops, the French ousted the militants from major towns in northern Mali, though many went into hiding in the desert and continue to stage attacks.
Hollande said last week that the first of France's more than 4,000 troops in Mali will pull out in late April and, by July, the French contingent will be down to 2,000 soldiers. He said just 1,000 will remain by the end of the year.
The Associated Press contributed to this report.