Florida teen attacked and beaten to death by classmates, police say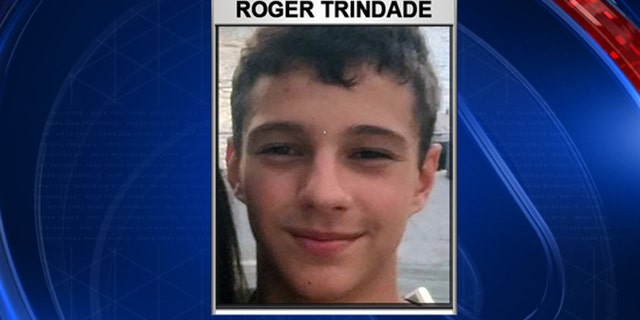 NEWYou can now listen to Fox News articles!
WINTER PARK, Fla. – Authorities say a 15-year-old boy who was attacked and beaten in an upscale part of Winter Park has died in a hospital.
Winter Park Police Lt. Pam Marcum said Roger Trindade, who had moved to the area years before from Brazil, was taken off life support Monday following the weekend attack, which happened on Saturday, just before 10 p.m.
"All of a sudden, there was some kind of commotion over there, and there was an ambulance heading over immediately," said Heather Martems, who works nearby. "They were quick to head over to the victim."
Police have said the teen got into a confrontation with a group of juvenile males and was brain dead by the time he arrived at a hospital. No arrests have been made.
"This was not gang-related, this was not racially motivated, and certainly not a hate crime, at least that's what we're finding out so far," said Winter Park Police Chief Michael Deal during a news conference on Tuesday.
Deal said his officers are investigating the possibility that some sort of spray sparked this fight.
"There possibly was some kind of spray. We don't know what it was. We think it was mace or pepper spray. It was more of an odor spray that prompted maybe the altercation or confrontation," he said.
Police say the attackers could be students at a high school in the area. Trindade was a student from Brazil who attended Winter Park High School, as part of the International Baccalaureate Program.
The school plans to have grief counselors available for students this week and is postponing the SAT exam. Principal Tim Smith sent out a message earlier Tuesday, saying, "The tragedy that occurred in the community leading to our student's death leaves us all with many questions and we are here to support students."
"He was always kind of happy and tried to talk to everyone, even though he didn't speak much," explained Meckeshia Smith. "My prayers go out to them in that they do get justice for his death."
Investigators and city officials insist this was isolated incident.
"At this point, there is no indication this group set out out kill somebody," Chief Deal said.
Trindade did not have any obvious signs of trauma on his body, according to investigators, but a police report stated that "weapons" used in the attack were hands, feet and fists.
"The Trindade family is very thankful for all the extended communities' thoughts and prayers," said Lt. Marcum, in a statement sent to FOX 35. "The family has requested privacy at this time to mourn the loss of their son."
A task force of detectives from agencies across central Florida is investigating the attack.
For more, go to My Fox Orlando.
Like us on Facebook
Follow us on Twitter & Instagram