Firework explosions near Mexico City kills 19 people, injures dozens, officials say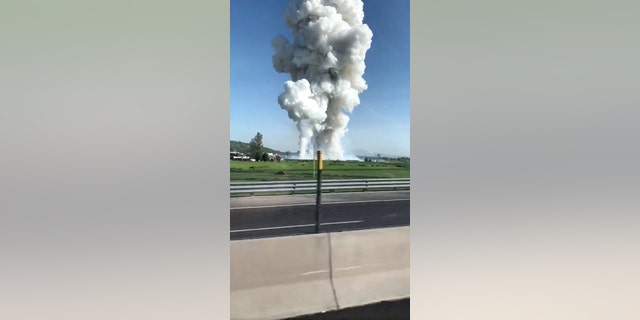 Fireworks explosions in Mexico on Thursday killed at least 19 people and injured dozens more, officials said.
Four firefighters and two police officers who responded to the explosion at the fireworks workshop in Tultepec, located roughly 25 miles north of Mexico City, were among those killed by a second blast.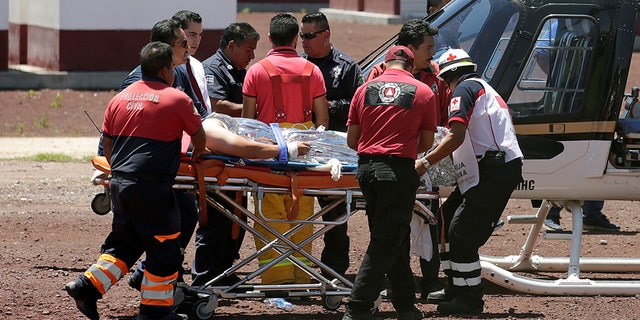 Luis Felipe Puente, of Mexico's civil protection agency, told local media that almost two dozen people were killed and 40 others were injured, Reuters reported. He said there were a total of four explosions.
Authorities said four small buildings were destroyed in the blasts. Video taken near the scene showed a massive cloud of smoke rising from the area, and images showed wrecked buildings and scorched ground.
TREE BRANCH FALLS ON CROWD AT FIREWORKS SHOW, KILLS 2
At least eight of those killed were from Tultepec, home to a major fireworks industry. Many residents in the area make a living by creating and selling homemade fireworks, and explosions have become a regular occurrence.
Seven people were killed in June in a Tultepec explosion, and in December 2016, a massive fire at a fireworks market killed nearly three dozen people.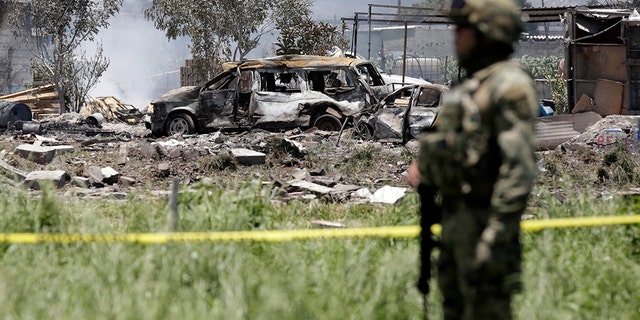 Puente said that the explosions Thursday started at an unauthorized, clandestine workshop and spread as flammable material shot into the air.
"The problem was that after the first explosion, people went running to help, and when the second explosion occurred, these people who ran to help were killed," Puente told the Milenio news network.
Safety measures at fireworks workshops and markets have been a matter of constant debate in Mexico. While regulations exist on the books, many continue making powerful firecrackers and bottle rockets and selling them to the public.
The Associated Press contributed to this report.