Film director faces probe over Taiwan naval base ploy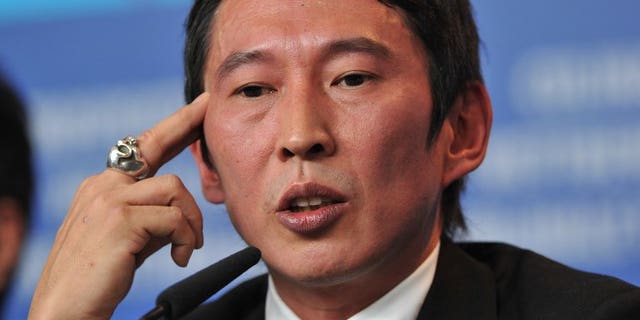 TAIPEI (AFP) – Acclaimed Taiwanese director Doze Niu faces prosecution for allegedly using false papers to take a Chinese cinematographer onto a Taiwanese naval base to scout film locations, the military said Thursday.
Niu and award-winning cinematographer Cao Yu are accused of violating a law that bans Chinese nationals from entering military facilities, the navy said.
The navy said it had decided to withdraw all assistance to Niu for his upcoming movie "Military Paradise" and would report the case to prosecutors to start a formal investigation.
"We regret the incident and we will punish those responsible according to the regulations. We will intensify checks on visitors to prevent similar cases from happening again," it said in a statement.
Niu, known for "Monga" and "Love" starring Shu Qi, had repeatedly applied to the military to take Cao with him to scout locations at a naval base in Kaohsiung city but was rejected.
However, Cao got into the base in June with the rest of Niu's crew by allegedly using a Taiwanese citizen's identity card and also boarded a naval ship, according to the authorities.
Niu, who is currently abroad, apologised on his Facebook page.
"I have the opportunity to reflect on myself after what happened recently," he said.
"Filmmakers have often gone overboard and resorted to all possible means to make a great work and it's time to reflect."
Cao has twice won the cinematography gong at Taiwan's Golden Horse Film Awards, regarded as the Chinese-language Oscars.
According to the film company website, "Military Paradise" is a comedy about a group of people on a frontline island preparing for a war that will probably never happen during the 1960s standoff between Taiwan and China.
Ties between Taiwan and China have improved markedly since 2008 when the island's Beijing-friendly government took power.
However, security concerns linger despite eased political tensions as the former bitter rivals have been spying on each other since they split in 1949 after a civil war.
In 2011, Taiwan's defence ministry told travel agencies not to bring Chinese tourists to military camps, citing concerns that some might be spies, amid a security scare after one mainland group got inside a base.