Ex-Guantanamo detainee resettled in Uruguay still off the radar in Brazil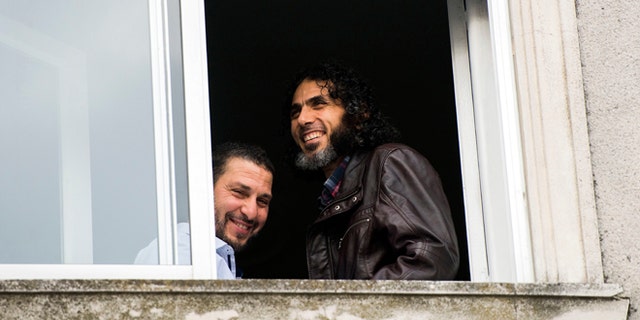 RIO DE JANEIRO (AP) – Brazilian authorities are trying to locate a former Guantanamo Bay detainee who was resettled in Uruguay and may have entered neighboring Brazil.
Presidential chief of staff Eliseu Padilha told journalists on Tuesday that Brazilian police are trying to determine the whereabouts of Syrian native Abu Wa'el Dhiab. Federal police have said there is no record of Dhiab entering the country.
Padilha's confirmation comes after Avianca Airlines last week issued an internal alert saying Dhiab could be trying to enter Brazil with a fake passport.
Uruguayan authorities have insisted for weeks that Dhiab is visiting Brazil and that as a refugee he is entitled to leave Uruguay.
Dhiab is one of six former Guantanamo detainees resettled in Uruguay in late 2014 after being freed by U.S. authorities.