EU chief Tusk: No new centralized powers to deal with crises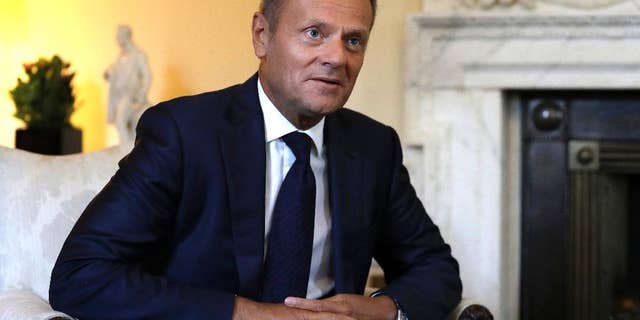 NEWYou can now listen to Fox News articles!
BRUSSELS – European Union President Donald Tusk says that the best way to deal with the myriad of crises the EU is facing is for national capitals to broker common solutions instead of giving more powers to centralized EU institutions in Brussels.
In a damning assessment of the state of the European Union, Tusk said EU institutions like the executive Commission have a simple task: to "support the priorities as agreed among member states, and not impose their own."
This would mean clipping the wings of politicians like Commission President Jean-Claude Juncker, who is seen as the most important EU official along with EU Council President Tusk.
Juncker himself will be giving an official State of the European Union address at the EU parliament early Wednesday, but Tusk already stole some thunder.