Erdogan slams diplomats for attending journalists' trial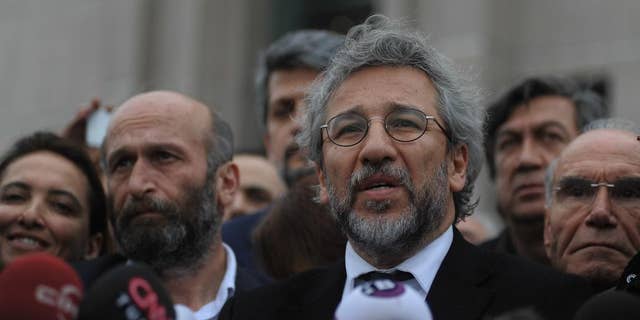 ANKARA, Turkey – Turkey's president has criticized foreign diplomats who attended the trial of two prominent journalists in a show of support for media freedoms in Turkey.
Can Dundar and Erdem Gul went on trial on Friday accused of espionage and terror charges for their reports on alleged government arms shipments to Syrian rebels. The government says their reports are part of a conspiracy to bring it down.
In a speech in Istanbul Saturday, President Recep Tayyip Erdogan accused the diplomats present at the opening hearing of "violating" boundaries and siding with those want to carry out "a coup" against the government.
"Who do you think you are? ... This is not your country, this is Turkey." Erdogan said.
The trial was adjourned to April 1, when it will proceed behind closed doors.