El Diario La Prensa, oldest Spanish-language daily in U.S., prepares to say 'adiós'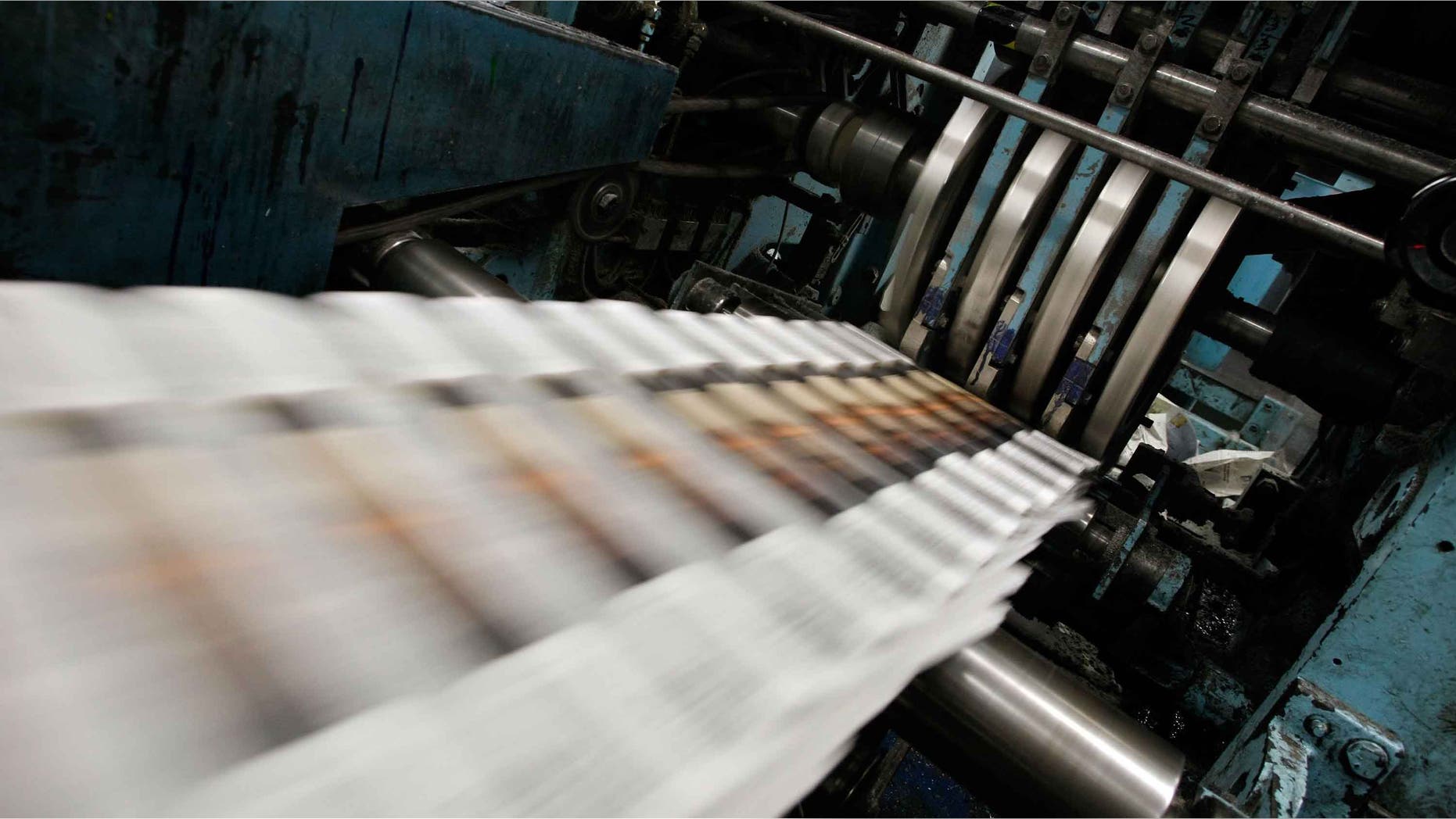 El Diario La Prensa is fighting for its life.
Like so many other print publications, the historic New York City-based tabloid published by impreMedia is struggling to find profits delivering Latino-related news in print.
The oldest Spanish-language daily newspaper in the United States (it's been circulating since 1913) has been through several rounds of layoffs over the last years, but on December 30 a fatal prognosis was announced: the paper would only survive a year.
Since then-CEO of impreMedia Francisco Seghezzo delivered the news, the paper's business side, its staff – both current and laid off – and its union have been racing to find a miracle cure, although not necessarily together.
"The workers feel a great sense of responsibility to continue the legacy of the paper," said Susan DeCarava, NewsGuild union representative for El Diario, to Fox News Latino. "Right now we think it's past time for management to understand and meet their obligation to the community that El Diario serves."
El Diario, which had its peak in the 1980s, was taken over by US Hispanic Media Inc, a subsidiary of the Argentinian company La Nacion in 2012.
They have been in restructuring mode since then, cutting both the number of pages and the size of the staff.
In January, 36 staffers were slashed to 13, leaving only two reporters to cover the city of New York.
The Guild has devised a plan of its own to push the owners into investing more in the paper — or get them to step aside.
It began at City Hall in January, where they rallied council members to hold a hearing about ethnic media. Mayor Bill DeBlasio said the city could invest in all ethnic publications by putting ads for city services in these papers. They moved on to politicians in Albany in late March. At the Latino leadership conference known as Somos, where notable Latinos gather and politicians court the community, the Guild pushed the paper as a topic of conversation.
There, the Guild decided to launch an online petition asking El Diario's parent company to save the paper. They also announced a plan to form an advisory panel to help advise the parent company on how to nurse El Diario back to health. Members of the panel will be announced later in the year, DeCarava said.
"The outgoing CEO said [on Dec. 30] that the paper would cease to exist in a year. Since then, they have not doubled down on that," DeCarava said, adding, "but they also haven't said what the plan is at all. I think they have been very circumspect in part because there has been such a strong reaction [to the news]."
Meanwhile, current CEO Gabriel Dantur told Fox News Latino by email that the death knell may have been premature. He says the company is trying to do more with less and be innovative. As an example, he said they are rethinking circulation by making the paper available in hospitals or schools that serve the community.
In his email, he wrote that the cuts were painful but necessary to reshape the publication — the company cut its losses from $12 million in 2012 to $2 million in 2015, according to what he told the New York Post in a January interview. They are hoping to break even this year.
"It is my goal to make sure that El Diario continues to be the voice of New York's Hispanic Community for many years to come," Dantur wrote in his email to FNL. "Toward that end, I 'm working closely with the staff to ensure the vitality of both our print and online products. As a brand we need to stay relevant and available to our readers regardless of the format."
As optimistic as that sounds, former staffers say that the cuts dealt morale a blow. Since the layoffs, three additional newsroom employees left the paper, including an award-winning reporter.
"It's almost impossible to work with no photographers, no reporters," said Manuel Avendano who worked at El Diario for 29 years in a variety of roles, most recently as a night editor. He was laid off at the end of January but he says he still values the paper and wants to help fight for its survival — whether he works there or not.
"It is very important for these times to have a digital edition but our community is not entirely digital. Our community is still reading the print edition," Avendano said. "I think that in this crisis in print newspapers we still have a space in our community to keep alive print newspaper."
While Dantur maintains that the new, reduced newsroom can maintain the paper's journalistic standards, the Guild is filing for arbitration to contest the layoffs.
Other employees echo the need for bolstering the newsroom after the losses.
"We're hoping they are able to start rehiring again," said Oscar Hernández has worked on the sales department for 27 years. "The news side just needs more people to cover more of the news."