Dentist's murderer suspect to be extradited from Mexico in 2-3 months, official says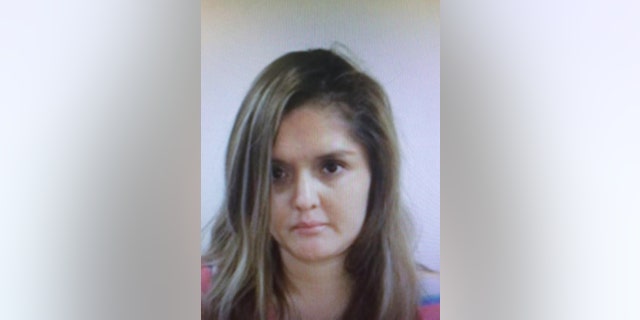 NEWYou can now listen to Fox News articles!
The Texas woman accused of arranging the killing of her ex-boyfriend's new girlfriend could be extradited from Mexico in about two to three months.
The United States on Monday formally requested the extradition of Brenda Delgado, who was added to the FBI's 10 Most Wanted List last week and arrested just a couple days later in Nuevo Leon.
She is being held in a Mexico City prison.
A federal official, who insisted on anonymity because he was not authorized to speak on the case, said that if Delgado does not appeal the request she could extradited in about two to three months.
Delgado, 33, faces charges of capital murder and unlawful flight to avoid prosecution in connection with the September death of Dr. Kendra Hatcher, a dentist.
Hatcher, 35, was gunned down in the parking garage of her Dallas apartment complex. Prosecutors allege that Delgado hired two accomplices — one of them the gunman — to carry out the hit. Both alleged accomplices are in custody.
Delgado told one of them she was connected with a cartel and could provide him with a steady source of drugs if he carried out the killing, according to an FBI statement.
"He thought he had an in with the cartel," Dallas police Detective Lee Thompson said, according to the statement.
It's believed that Delgado fled the country shortly after Dallas investigators questioned her about the killing, federal authorities said.
Investigators said Delgado was jealous because Hatcher was dating her ex-boyfriend and had recently been introduced to his parents.
The boyfriend had dated Delgado for about two years before his relationship with Hatcher.
The FBI has named more than 500 people to the agency's most-wanted list since it was established in 1950. Delgado, who is a Mexican citizen, is just the ninth woman to make the list.
It was only Wednesday when the FBI announced that she had been added to the list, calling her a "master manipulator." A reward of $100,000 was offered for her capture, but it wasn't clear whether it will be paid based on a tip.
The Attorney General's Office said she was tracked down in Torreon, which is about 190 miles west of Nuevo Leon state, with unspecified cooperation from U.S. authorities.
Delgado was located at a private home on a narrow residential street of blocky, one- and two-story homes that invariably have bars on windows and gates.
Mexico has extradited a number of its citizens to the United States over the years, notably including top drug cartel leaders. Notorious Sinaloa cartel capo Joaquin "El Chapo" Guzman, for one, is currently battling his own extradition in the courts.
Capital punishment has been abolished in Mexico, and the country seeks assurances that suspects will not face the death penalty in the U.S. before agreeing to send them there.
Based on reporting by the Associated Press.
Like us on Facebook
Follow us on Twitter & Instagram