Egyptian President Mubarak Asks Cabinet to Resign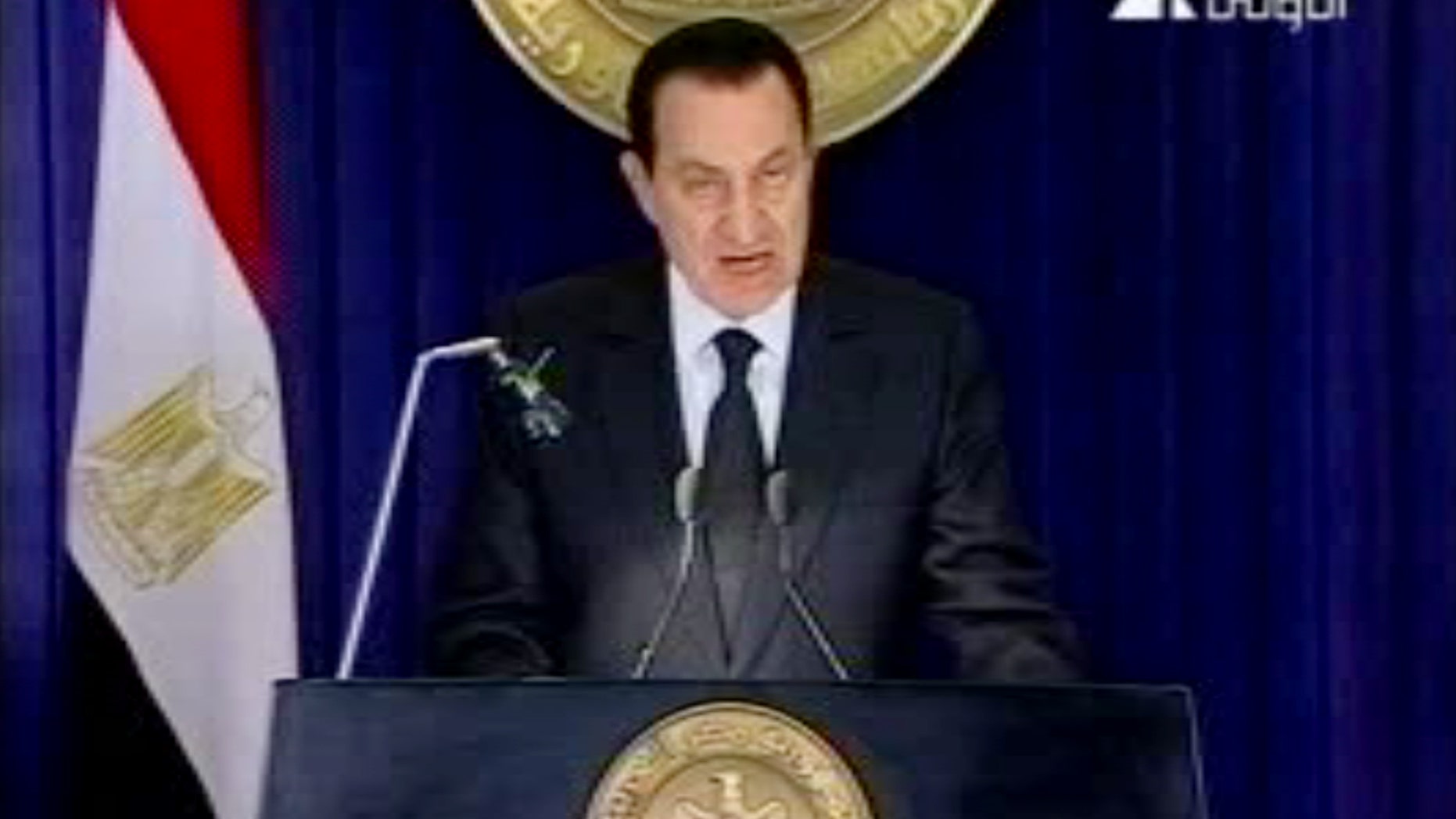 In his first public appearance since mass anti-government protests, embattled Egyptian President Hosni Mubarak said in a televised address that he would dissolve his government, but stay in power.
Mubarak called for calm and said that he was aware of the suffering of his people and the desire for his government to combat unemployment, poverty and corruption.
"I am fully aware of these level of aspirations of the Egyptian people. I'm also aware of the degree of suffering of the Egyptian people, and I'm always attached to that and I'm working day in and day out. However, the problems facing us and the goals that we seek cannot be achieved through violence or chaos; it can only be done through a national dialogue and a conscious and considered genuine effort," he said.
He said that he will press ahead with social, economic and political reforms and called anti-government protests part of plot to destabilize Egypt and destroy the legitimacy of his regime.
"Egypt  is looked upon to live up to the expectation and stay away from those who entice, incite chaos and looting of public property, knocking down everything that we have built."
On the streets of Cairo, news of the president's first appearance led to new chants of "Down, down Mubarak" and "Go, Go, Leave, Leave!" Fox News correspondent Greg Palkot reported that people, upon hearing the news of the cabinet, said Mubarak's address was not enough.
Protesters have seized the streets of Cairo, battling police with stones and firebombs, burning down the ruling party headquarters, and defying a night curfew enforced by a military deployment.
President Obama urged Egyptian authorities to refrain from acts of violence against peaceful protesters and for Mubarak to "give meaning" to pledges of better democracy and economic opportunity.
"Those protesting in the streets have the responsibility to protest peacefully," he said from the White House. "Violence and destruction will not lead to the reforms that they seek.
The future of Egypt will be determined by the Egyptian people. I believe the people want the same things we all want: a better life for ourselves and our children."
The Associated Press contributed to this report.