DREAMER Bill Giving Undocumented Immigrants In-State Tuition Rates Passes Through Florida House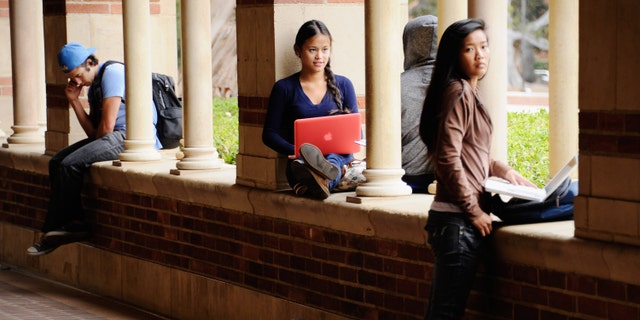 TALLAHASSEE, Fla. (AP) – Amid sharp criticism over the nation's immigration policies, the Florida House on Thursday passed a bill that would let qualified Florida students pay in-state college tuition rates even if they are in the country illegally.
But the legislation only cleared by an 81-33 margin as a sizable number of Republicans voted against the bill even though it is a top priority of House Speaker Will Weatherford.
Backers of the measure, however, argued that it was wrong for the state to deny help to those who had been brought to Florida when they were children.
"Don't hold these children responsible for something they had no control over," said Rep. Jeanette Nunez, R-Miami.
The bill would grant a tuition waiver to high school graduates who attended a Florida school for four consecutive years regardless of their immigration status. The in-state rate is roughly one quarter of the rate paid by out-of-state students.
The debate over in-state tuition for certain students who entered the country illegally has been a perennial one in Tallahassee. Similar bills passed the House and Senate but never in the same year.
At least 15 other states have passed such laws, with other states considering them this year. The trend reflects immigrant advocates' increasing focus on state legislatures as Congress fails to make any headway on national immigration reform. It also highlights lawmakers' growing recognition of the influence of Latino voters.
Several GOP legislators sharply criticized the federal government over immigration as a reason to back the bill.
"We must recognize the fact the federal government has refused to do what is right about our immigration problem," said Rep. Charlie Van Zant, R-Keystone Heights. "They do not have the courage to deal with it."
But the Thursday vote showed the sharp divide among Republicans. Senate President Don Gaetz remains opposed to granting the tuition break and other top Republicans in the Senate have also come out against it.
House Republicans opposed to the bill did not debate against it, but several have argued previously it was wrong to give a benefit to someone whose family broke the law.
Rep. Matt Gaetz, R-Fort Walton Beach, said legislators don't really know how much the change in policy will cost.
"Until we know that, to put that burden on Florida taxpayers is probably unwise," Gaetz said.
Gov. Rick Scott backs a Senate bill that includes the tuition break because it would place limits on how much universities could raise tuition rates.
Follow us on twitter.com/foxnewslatino
Like us at facebook.com/foxnewslatino