Doctors: Ex-Uruguay president Batlle in critical condition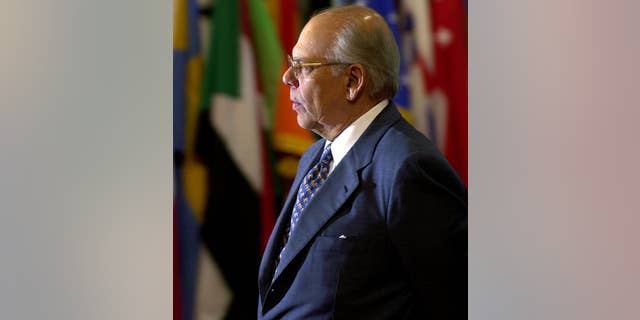 MONTEVIDEO, Uruguay – Doctors say former Uruguayan President Jorge Batlle was in critical condition following surgery after he fainted and struck his head.
The 88-year-old underwent surgery on Friday to stop a cerebral hemorrhage.
Dr. Martin Fernandez, a neurosurgeon on operated on the former president, said Batlle's situation remained critical Friday despite the procedure's success.
Batlle fell and hit his head in the city Tacuarembo, about 245 miles (395 kilometers) north of Montevideo. Still politically active, he was there for an event by his Colorado Party.
Among Uruguay's most important politicians of the 20th century, he was president from 2000-2005.