Death toll from destructive Guatemala volcano jumps to 99, with almost 200 still missing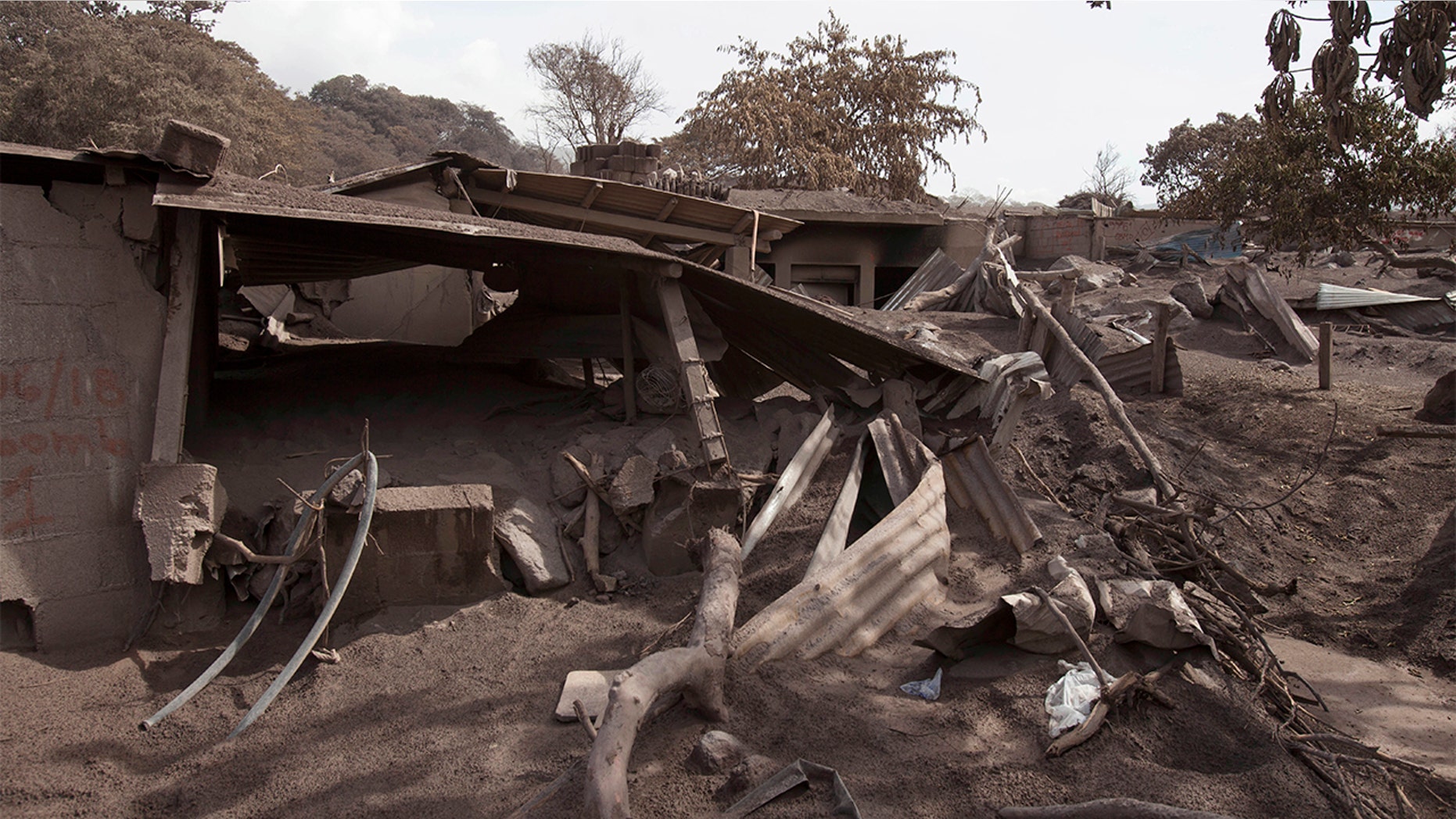 At least 99 people are dead and nearly 200 others unaccounted for following the eruption of Guatemala's Volcano of Fire over the weekend.
Days after Sunday's devastating eruption, the possibility of finding survivors has become increasingly unlikely, firefighters told The Associated Press. At least 197 people are considered missing and the death toll is projected to increase.
Weather conditions have also provided challenges for digging efforts, as rainfall has hardened the thick ash remnants covering the area.
"Nobody is going to be able to get them out or say how many are buried here," Efrain Suarez told The Associated Press.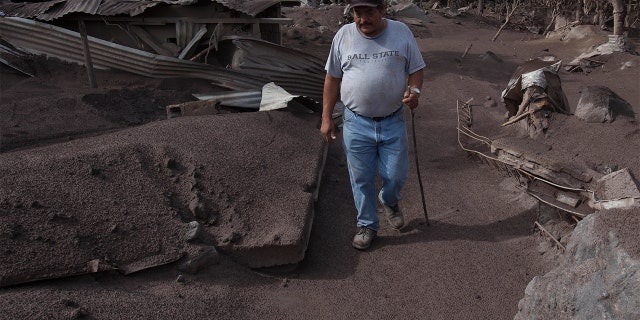 GUATEMALA POLICE OFFICER CAPTURES MOMENT 'VOLCANO OF FIRE' ERUPTS, ENGULFING STREETS IN ASH
"The bodies are already charred," the 59-year-old, who works as a truck driver, continued, adding that "they will be torn apart" if machines are used in the recovery.
With the rain also comes the growing possibility of slides of ash, mud and debris, authorities said.
The country's seismology and volcanology institute warned of new flows descending Wednesday afternoon through canyons on the volcano's western slope toward the Pantaleon River.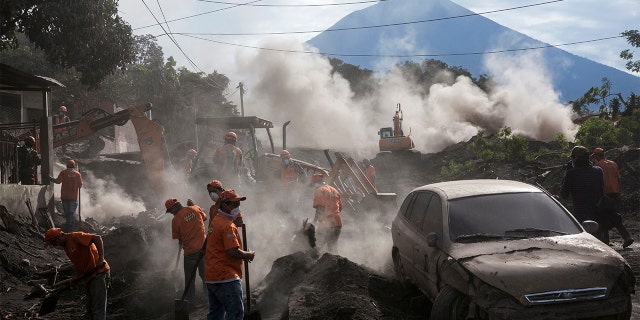 Thousands of people were affected by the volcanic eruption, with about 3,500 seeking refuge in shelters. Among them is Alfonso Castillo, who now resides at a shelter located in the city of Escuintla.
NORTH DAKOTA ORGANIZATION AIDS VICTIMS OF GUATEMALA DISASTER
Castillo said he and his extended family of 30 had lived on a shared plot in Los Lotes where each family had its own house. Volcanic activity in the area is common, he told The Associated Press, but everything changed after a huge cloud of ash came pouring out.
"In a matter of three or four minutes the village disappeared," he said, adding that it became smothered in what he described as a "sea" of muck.
Before he and his family were ultimately rescued, they managed to make their way to an upper floor of a concrete home.
"Nobody wants to go back there. My children say they would rather be in the streets. ... There are many people who are helping us, but we have absolutely nothing. We could not get anything out," Castillo said. "For us, there is no tomorrow."
The Associated Press contributed to this report.