Death, chaos taint 'quinceanera' party attended by thousands in Mexico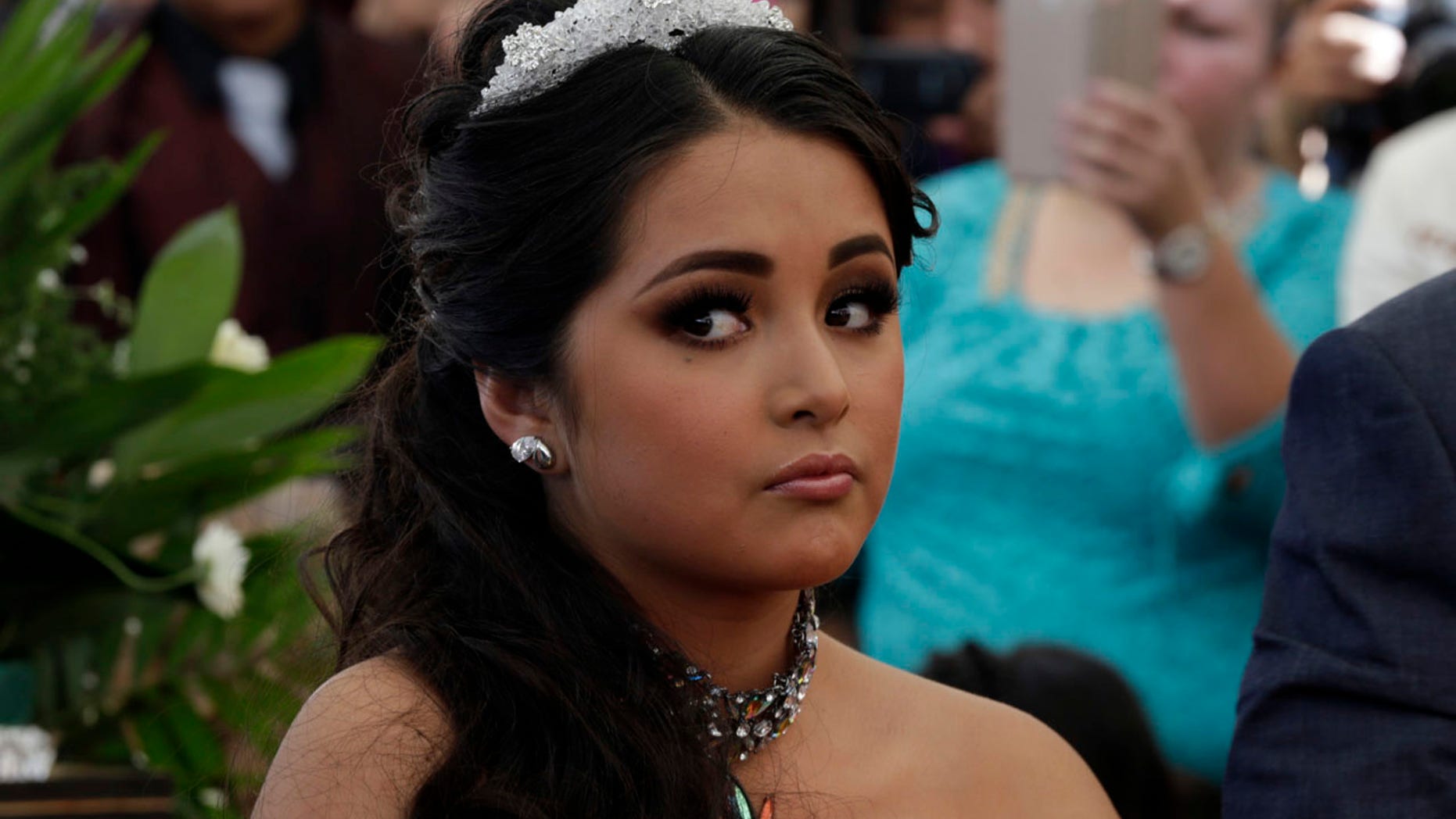 A 15th birthday party in a rural Mexican village whose invitation went viral ended in chaos Monday after a man stepped into the path of an amateur horse race that was part of the festivities.
Félix Peña, 66, died on his way to the hospital, and another man suffered a broken leg.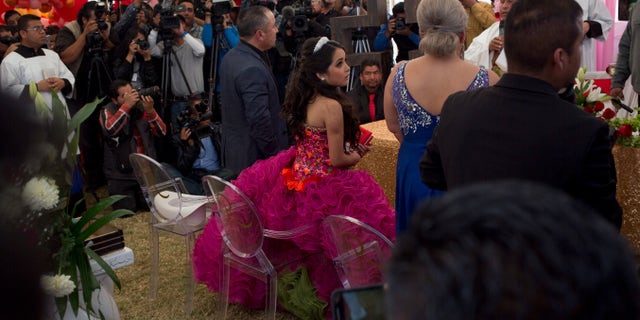 Peña owned one of the horses that participated in the "Chiva," a traditional horse race that awards prizes in cash and is organized to pay tribute to the quinceañera, local media reported.
Rubi Ibarra's bash gained national and international notoriety after the video invitation to the party was accidentally posted to "everyone" on Facebook in early December.
The video piled up 5.8 million visits on YouTube and more than one million people vowed to attend the party.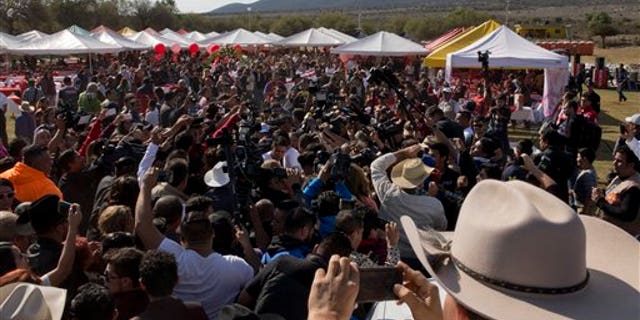 An estimated 30,000 people ended up attending, police said, causing unprecedented chaos in the small town of La Joya, in the northern state of San Luis Potosi.
The access roads were blocked with long lines of cars and state police and Red Cross workers monitored the situation.
A "quinceanera" is a traditional coming-of-age party similar to American "sweet sixteen" parties in which Mexican families often throw big, costly bashes for their daughters.
In the video invitation, cowboy hat-wearing dad Crescencio Ibarra haltingly but proudly describes the party and prizes, before announcing that "everyone is cordially invited."
Rubi's mother later explained that Crescencio had only been referring to everyone in the neighboring communities, not the world, but by then the video had been picked up dozens of times on Youtube and had been seen by millions, sparking tributes by musical stars, jokes and offers of sponsorships by companies.
Mexican airline Interjet published a promotion offering 30-percent discounts on flights to San Luis Potosi, under the slogan "Are you going to Rubi's party?"
Internet jokesters published photos of troops of turkeys, backhoes stirring giant caldrons of soup and massive crowds "heading for Rubi's party."
Actor Gael Garcia made a parody video of the invitation, and norteno singer Luis Antonio Lopez "El Mimoso" composed a "corrido" song especially for Rubi.
The humble daughter of ranchers even got an offer to appear on the soap opera "The Rose of Guadalupe."
"What happened with Rubi is an interesting example of how the internet amplifies and makes hyper-transparent people's personal lives and how traditional media look for stories on social networks to bring in new audiences," said Sergio Octavio Contreras, a communications professor at Mexico's La Salle Bajio University.
The Associated Press contributed to this report.