Currency tumbles as worried Venezuelans look to swap bolivars for dollars on black market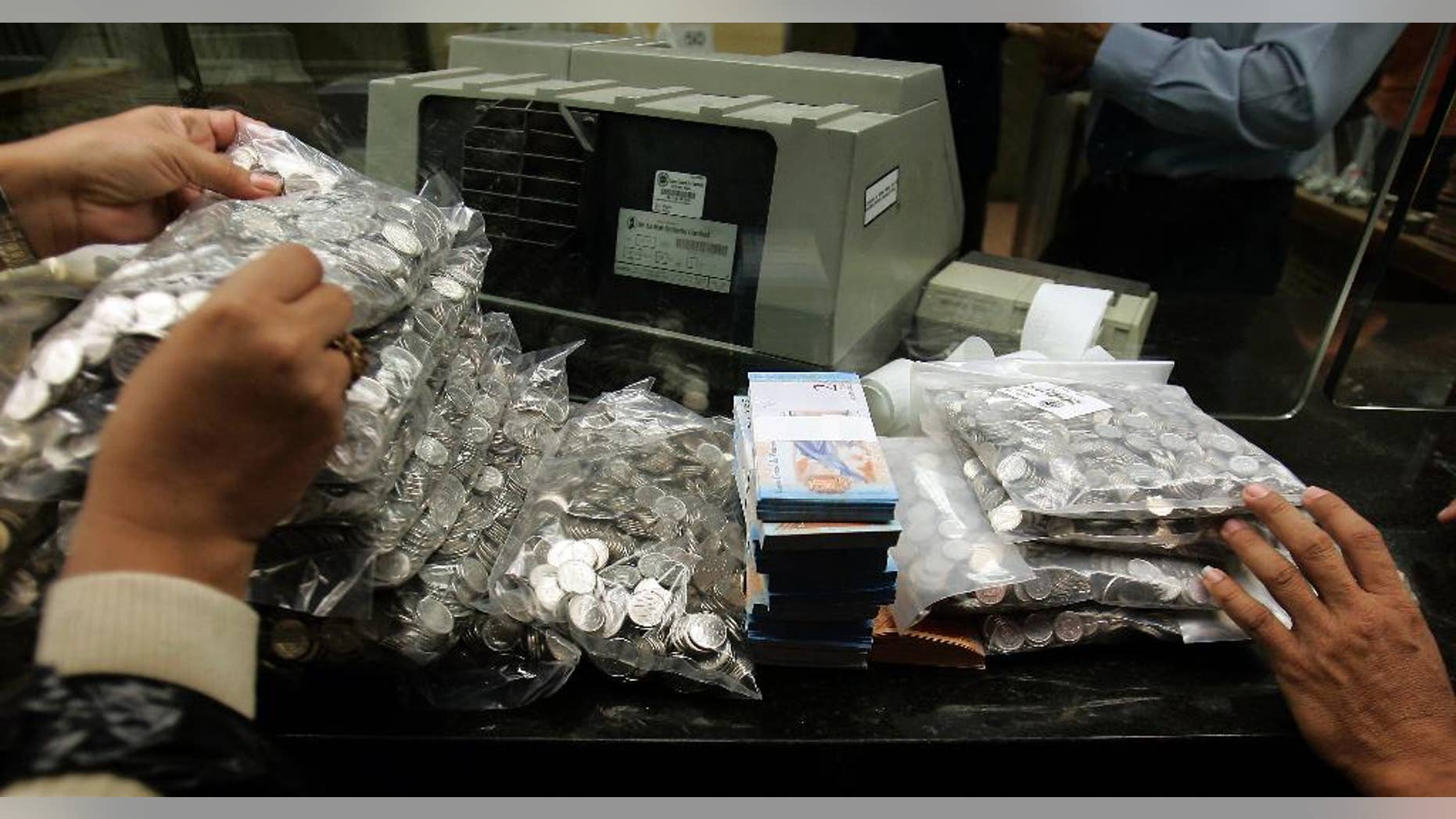 CARACAS, Venezuela – A widely followed currency tracker says Venezuela's currency has lost a quarter of its value on the free market in just over a week.
The DolarToday website that tracks the black market says the South American country's currency is trading Friday at 402 bolivars per dollar. That's down from 300 bolivars per dollar on May 14.
Venezuela tightly controls the legal exchange of bolivars, using a byzantine three-tier system meant to subsidize key imports with advantageous exchange rates. The weakest of those rates has inched up to 200 bolivars per dollar.
The administration has been hoarding dollars as it grapples with falling oil prices and that has contributed to shortages and other economic distortions. It blames speculators and opponents for the problems.
DolarToday tracks currency trades along the Colombian border.