Cuban airline jet with 113 aboard crashes; 3 survivors critical
A Boeing 737 plane operated by state airline Cubana crashed after taking off from Jose Marti International Airport in Havana on Friday and three passengers were said to have survived in critical condition, local media reported.
The surviving passengers have been brought to the hospital, according to newspaper Granma.
The flight from Havana to Holguin, a city in eastern Cuba, had 104 passengers and nine crew members on board.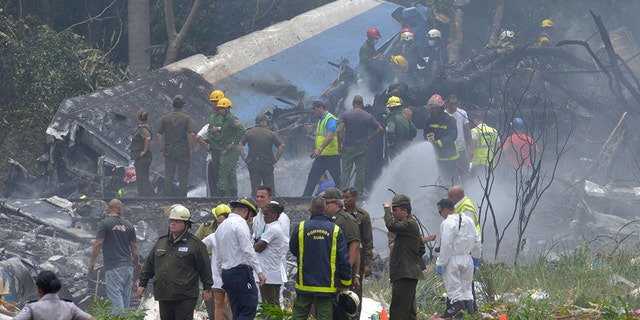 The plane lay in a farm field and appeared heavily damaged and burnt. It crashed around noon not far from the end of the runway. The cause remains under investigation.
Government officials, including President Miguel Diaz-Canel, rushed to the site, along with a large number of emergency medical workers and ambulances.
"There is a high number of people who appear to have died," Diaz-Canel said from the scene. "Things have been organized, the fire has been put out, and the remains are being identified."
Residents of the rural area told The Associated Press they watched as some survivors were taken away in ambulances.
Video showed dark plumes of smoke billowing from the crash site. Several first responders were at the scene, including firefighters who could be seen spraying water on the smoldering remains.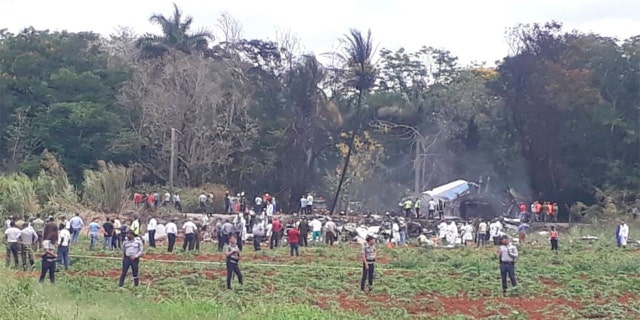 The plane was rented from Blue Panorama by Cubana, which has taken many of its aging planes out of service in recent months due to mechanical problems.
Cubana is known by locals for consistently having delays and cancellations, which the airline attributes to a lack of airplanes and parts because of the American trade embargo on Cuba.
Friday's crash marked the third major deadly accident for Cuba since 2010.
The Associated Press contributed to this report.