Court holds TEPCO, govt liable for Fukushima safety failures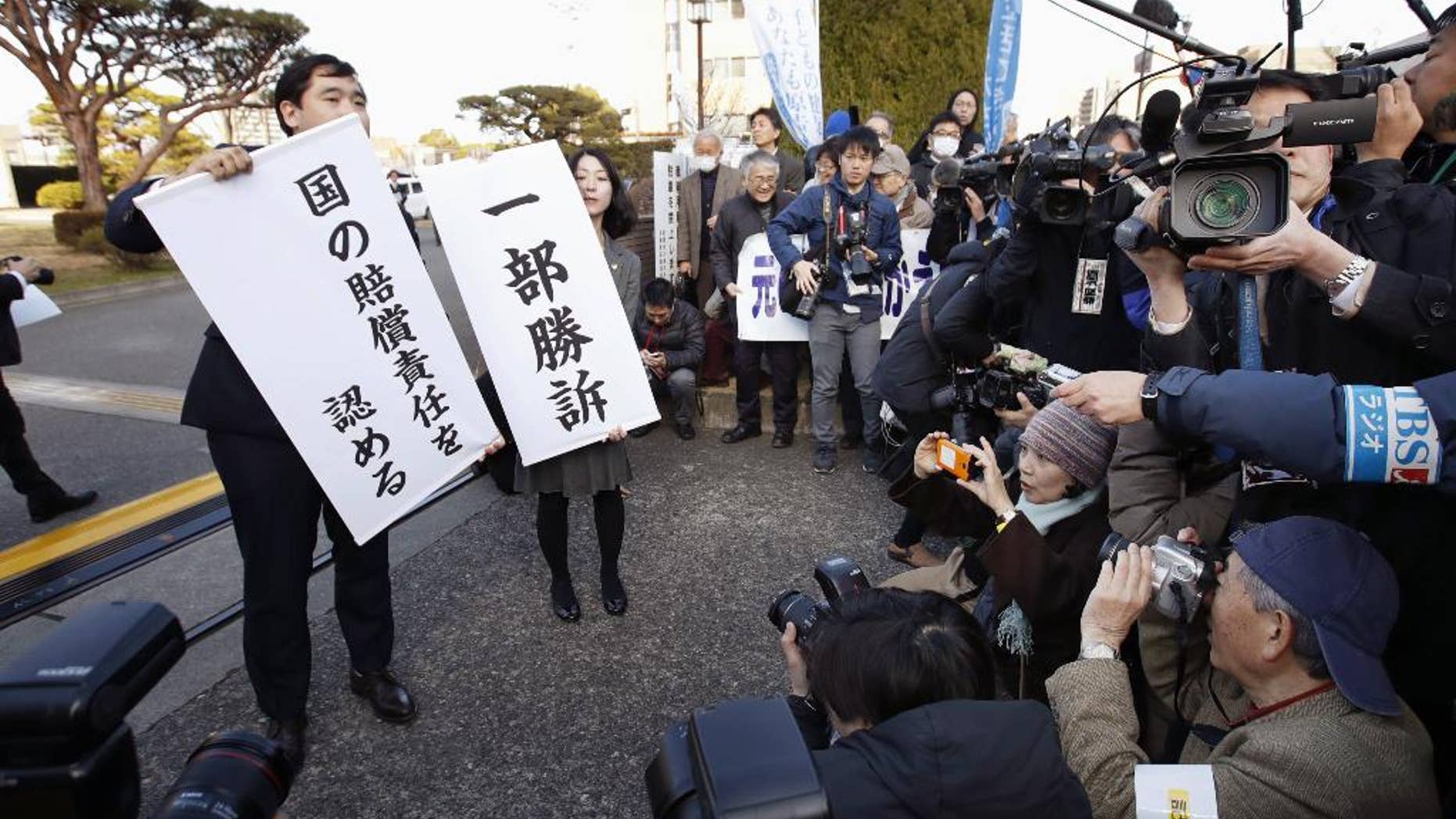 TOKYO – A court has held Japan's government and a utility liable for neglecting tsunami safety measures at the Fukushima nuclear plant and ordered them to pay 62 of the thousands of people who had to leave their homes due to radiation during the March 2011 disaster.
The Maebashi district court on Friday ordered the national government and Tokyo Electric Power Co. to pay damages ranging from 70,000 yen ($620) to 3.5 million yen ($31,000) to each of the plaintiffs, or 38 million yen ($336,000) altogether.
The ruling was the first from 30 lawsuits involving thousands of evacuees who fled when an earthquake and tsunami destroyed three reactors at the plant.
The court said TEPCO ignored safety steps despite knowing of the tsunami risk while the government failed to oversee the utility.