Cory Booker, Hailed a Hero, Shifts Praise to 'Newark's A-Rod'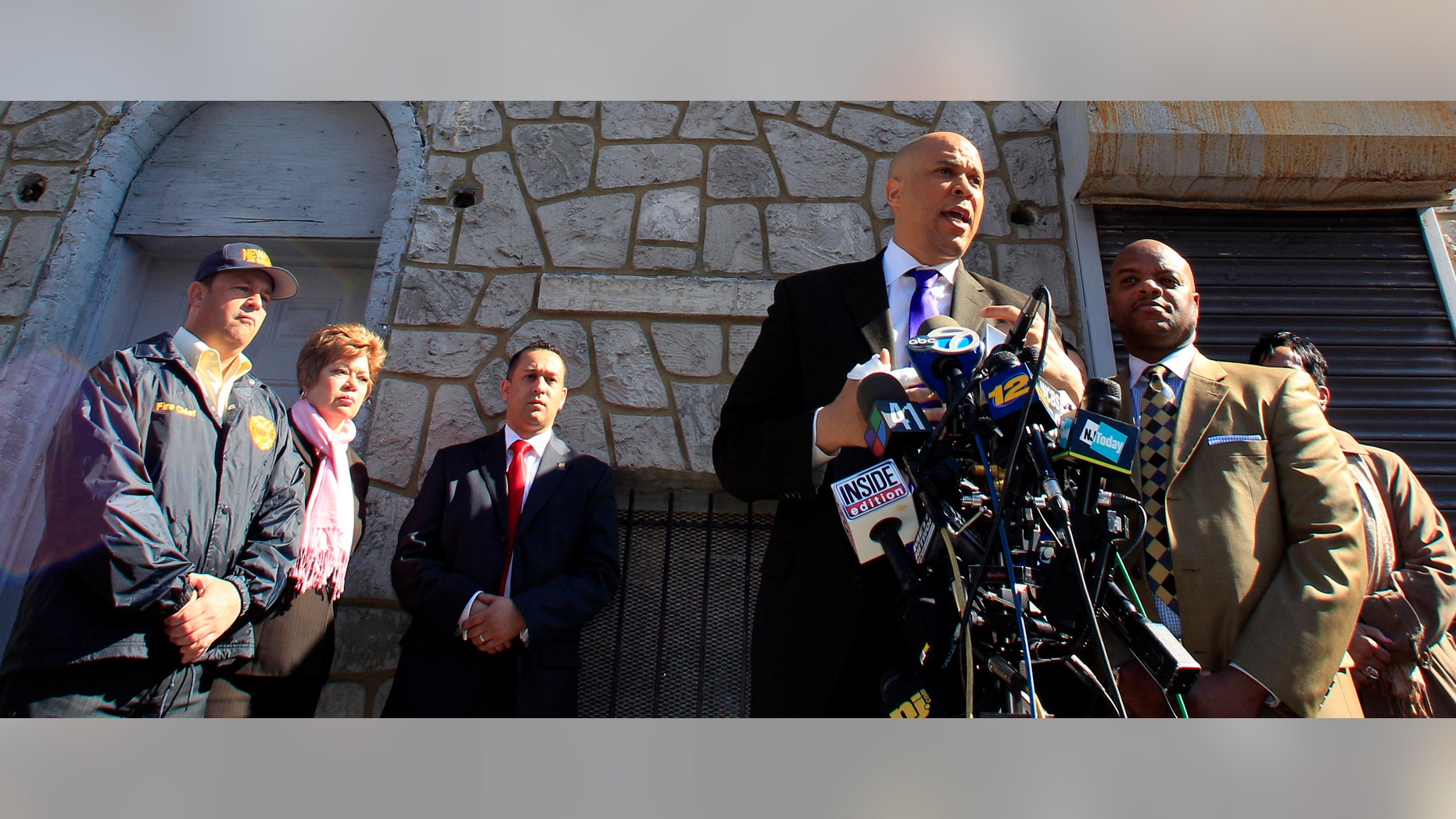 While everyone was calling the Newark mayor a hero for braving flames and thick smoke to rescue a woman Thursday from her burning home, Cory Booker said the real hero was someone else.
"Thanks everyone, my injuries were relatively minor," Booker tweeted on Friday morning. "Thanks to Det. Alex Rodriguez who helped get all of the people out of the house."
Booker, who is known for his love of being directly involved with constituents, was on his way home when he saw his neighbor's house engulfed in flames.
The mayor of New Jersey's largest city said Friday he feared for his life as he helped rescue a neighbor from a fire before firefighters had arrived.
The mayor's security detail tried to drag him away, but Booker told them that the woman was going to die, Rodriguez told CBS.
"Without thinking twice, he ran into the flames and rescued this young lady," Rodriguez said.
Booker said that it was Rodriguez, with the assistance of another member of his security team, that should be praised because they had gotten three people out of the home before he arrived.
"It was their quick action that got the family out," Booker said at a press conference.
"I punched through the kitchen and the flames and that's when I saw Detective Rodriguez," Booker said to reporters earlier. "He grabbed her as well and we got her down the stairs and we both just collapsed outside."
Booker said he feared for his life as the kitchen erupted in the flames and he couldn't find the woman. The woman called out, he said, and Booker grabbed her from a bed and threw her over his shoulder.
Booker, 42, who is 6-foot-3, was a tight end for the varsity football team at Stanford University, where he got his undergraduate and master's degrees. He got a law degree from Yale University and as a Rhodes scholar also got a degree from Oxford.
The woman Booker helped save is in stable condition with second-degree burns to her back and neck.
"Honestly it was terrifying and to look back and see nothing but flames and to look in front of you and see nothing but blackness," Booker said.
The mayor said he now has an even more profound respect for firefighters.
Booker is known for helping constituents, even shoveling snow during a blizzard that snarled his city and the Northeast in 2010. The Democrat is viewed as a possible challenger to Gov. Chris Christie, a Republican, when he comes up for re-election.
At the press conference, Rodriguez, whom Booker called "Newark's A-Rod," said it was a stressful situation when he and the mayor got into a tense debate about whether Booker should go in to save the woman who was trapped inside.
"Now we actually get into a fight because his job is to protect me," Booker said of Rodriguez, according to the Newark Star Ledger.
Rodriguez was guarding Booker's home when the fire in another house on the block broke out.
"He gave an me order that he was going in," Rodriguez said in the press conference. "And at that moment I couldn't go against his order."
When he saw the mayor go into the burning home, Rodriguez thought his career protecting people was over.
"I don't consider myself a hero," Rodriguez said.
"This is my job. He's the real hero for what he did."
This story contains material from The Associated Press.
Follow us on twitter.com/foxnewslatino
Like us at facebook.com/foxnewslatino