Conservative German lawmaker is quitting Merkel's party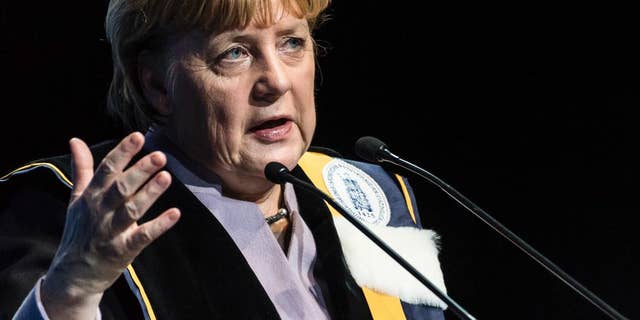 NEWYou can now listen to Fox News articles!
BERLIN – A lawmaker who has long been critical of Chancellor Angela Merkel's policies says she is leaving the German leader's conservative party, citing discontent over Merkel's approach to migrants.
Erika Steinbach, 73, has been a lawmaker for Merkel's Christian Democratic Union since 1990. But the conservative hardliner has increasingly been at odds with the chancellor, criticizing the most recent Greek bailout and Merkel's welcoming approach to migrants in 2015.
Steinbach was quoted Saturday as telling the Welt am Sonntag newspaper: "Would I vote CDU at the moment? No. Would I join the CDU today? No. I can only draw the honest conclusion of leaving the CDU."
Steinbach says allowing people into Germany for months without identifying them properly goes "against our laws and against EU treaties."