Conservation group: Bornean orangutan critically endangered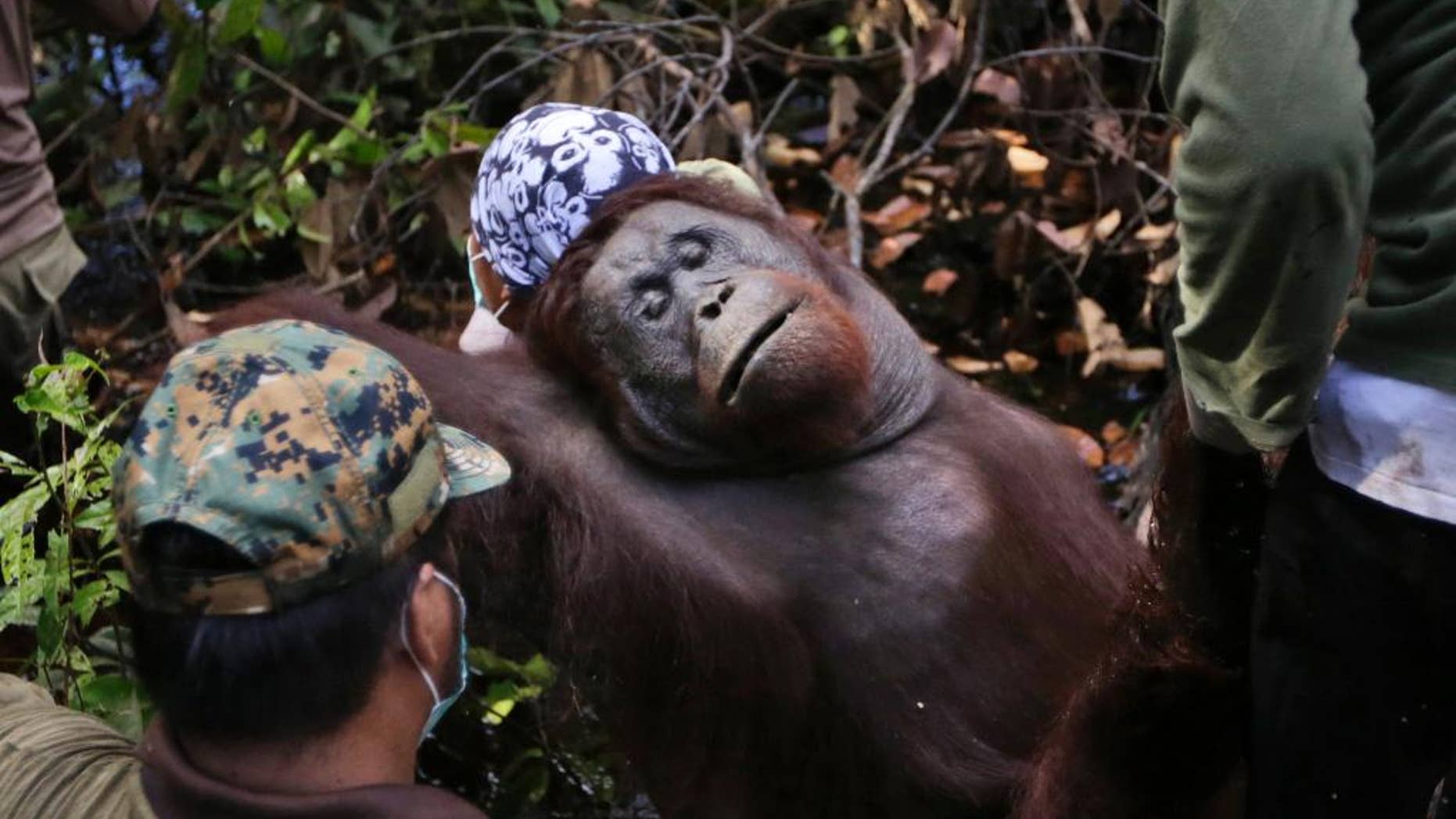 JAKARTA, Indonesia – A global conservation group says Borneo's orangutans are now a critically endangered species due to hunting and destruction of forest habitat.
The assessment for the IUCN Red List of Threatened Species was carried out earlier this year and published this week. Previously the species was considered to be endangered.
Orangutans only live in the wild in Borneo and Sumatra. The Sumatran orangutan has been critically endangered since 2008.
The International Union for Conservation of Nature estimates the number of Bornean orangutans has dropped nearly two-thirds since the early 1970s and will further decline to 47,000 animals by 2025.
It says deforestation has dramatically shrunk the primate's habitat. On top of that, IUCN estimates between 2,000 and 3,000 have been killed by poachers every year for the past four decades.