Colombia's FARC rebels announce monthlong, unilateral cease-fire starting July 20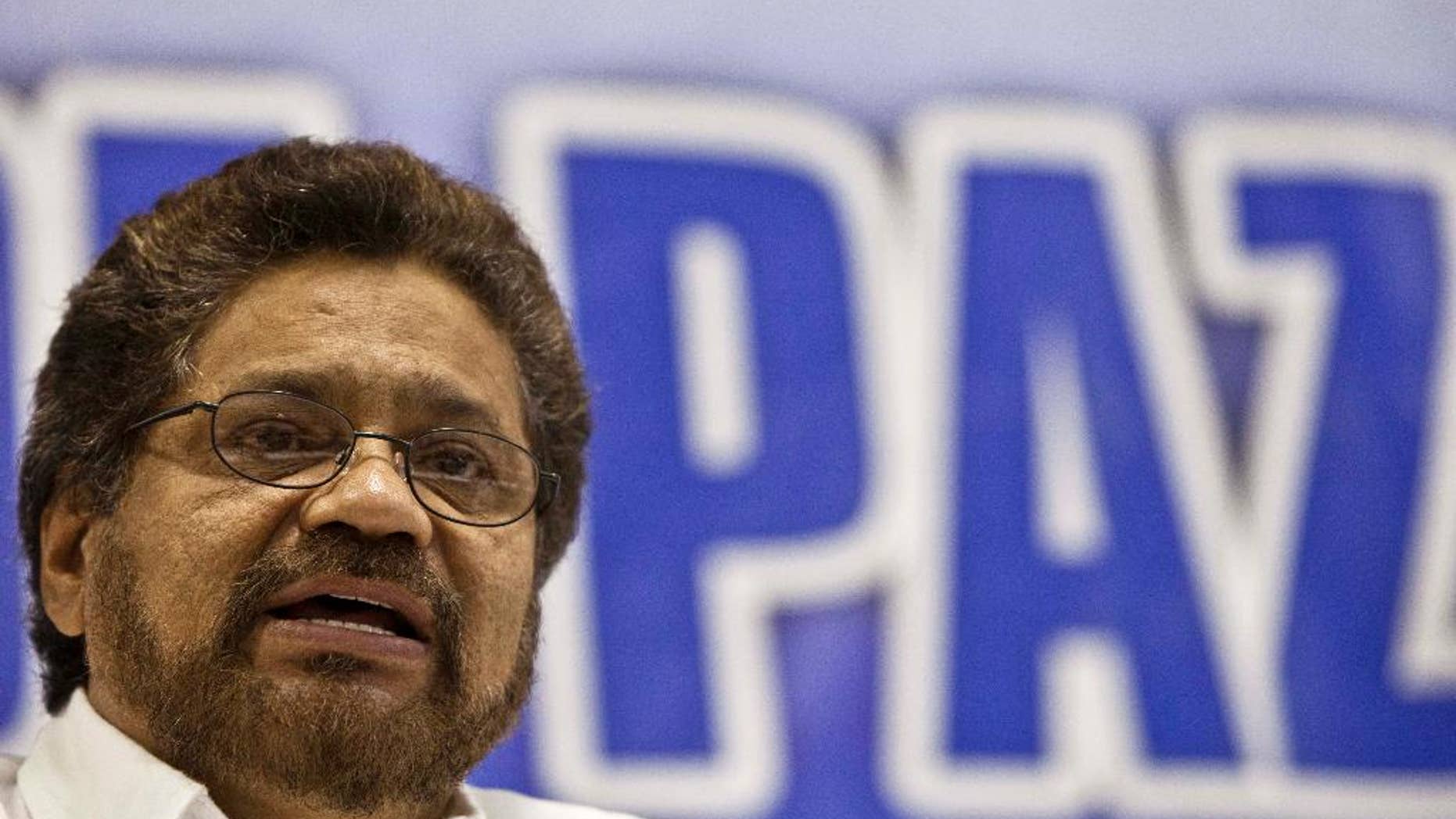 HAVANA – Colombia's largest guerrilla army is declaring a monthlong, unilateral cease-fire.
The Revolutionary Armed Forces of Colombia says in a statement that it will halt hostilities as of July 20.
The announcement comes at a tense moment for long-running peace talks with the Colombian government. There have been a series of intensified attacks by both sides.
The rebel group said Wednesday it is responding to a call for restraint issued the previous day by Cuba and Norway, which are helping facilitate the negotiations in Havana.