Colombia is Second in World for Land Mine Victims, Behind Afghanistan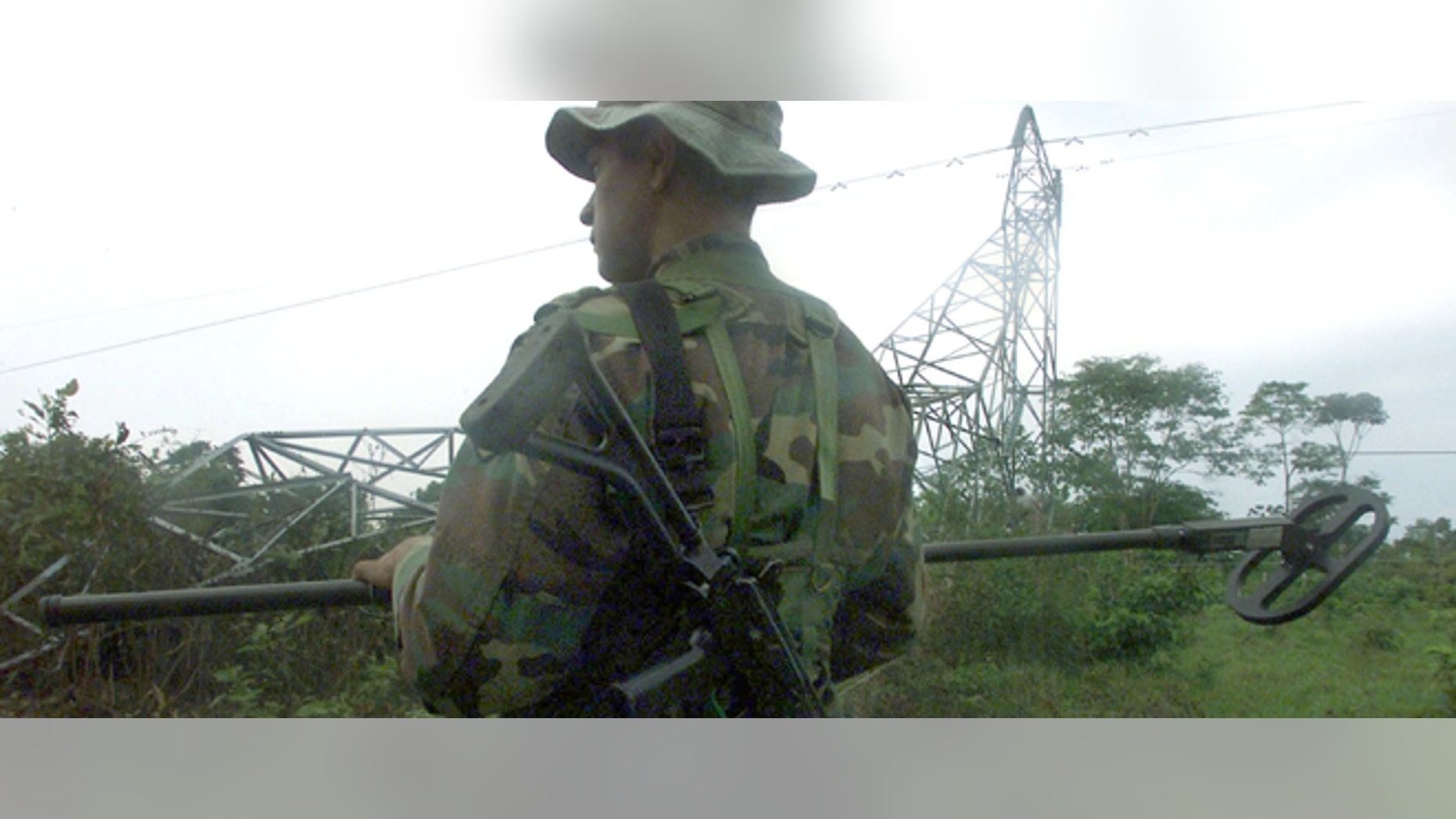 Six children are the latest victims of Colombia's ongoing land mine crisis, as a 3-year old was killed and five others wounded following an explosion in the central-western department of Tolima.
This recent incident has helped the Andean nation reach what Colombian Vice President Angelino Garzón called the "dishonorable figure" of 10,001 landmine victims, making it the second most affected country in the world in terms of land mine incidents after war-torn Afghanistan.
"Girls, boys, teens, women, indigenous, farmers, workers, soldiers, police and heroes of the country have sacrificed their lives for the freedom and security of the Colombians. We want a Colombia without more victims of anti-personnel mines and free of these artifacts," Garzón said, according to Colombia's Radio Caracol.
The main culprit of the land mines is the leftist rebel group, the Revolutionary Armed Forces of Colombia (FARC), whose half-century campaign against the Colombian government has left thousands of mines scattered across the country. As the group became involved in the country's cocaine trade, the FARC used mines to protect their bases, transit routes and in coca fields to prevent eradication.
But as they moved to different locations, the land mines, which are difficult to detect underground and detonate as they are stepped on, were left behind.
The Colombian government has sent teams to remote regions to eradicate the crops and mines with the help of metal detectors and dogs, but this tactic has caused its fair share of accidents and deaths.
"They send [the eradicators] out with an armed forces escort, which uses metal detectors and bomb-sniffing dogs to try to disarm the mines," said Alvaro Jimenez, director of the Colombian Campaign Against Landmines, a victims advocacy group, according to the Los Angeles Times. "But obviously something is not working as well as it should."
Colombia is one of the 160 countries in the United Nations to have signed the Ottawa Treaty, which aims to eliminate land mines around the world. States who signed the treaty must cease production of mines and destroy its stockpile of anti-personnel mines within four years.
There are still 34 UN nations , including the U.S., China and Cuba, who have not signed the treaty.
Despite Colombia's efforts to put a stop to land mine violence, Colombia's Presidential Program for Comprehensive Action against Antipersonnel Mines (PAICMA) revealed that 6,222 military and 3,779 civilians, including 968 who have children and young people, were killed or injured by these devices.
So far this year, 45 minors have been victims of land mines, 11 of whom have died. In 2011, there were a total of 44 incidents involving minors and land mines in Colombia.
The Colombian department of Antioquia is one of the most affected regions when it comes to land mines.
The home of Colombia's second largest city, Medellín, Antioquia has in recent years seen a time of relative peace as FARC guerrillas have moved out of the region and violence related to drug trafficking has dipped.
Despite this, land mines still pose a problem to residents of the department as Antioquia registered 2,228 victims of the mines, according to the PAICMA data.
The department, which is working to eradicate the mines, has responded with programs to teach people how to avoid land mines and ways to quickly treat victims.
"Land mines are spread out mainly over rural areas," said Julián Rendón Cardona, the department's secretary of government. "But also in places close to schools."
Follow us on twitter.com/foxnewslatino
Like us at facebook.com/foxnewslatino