Clooney says lawyers will pursue int'l sanctions against Maldives for jailing ex-president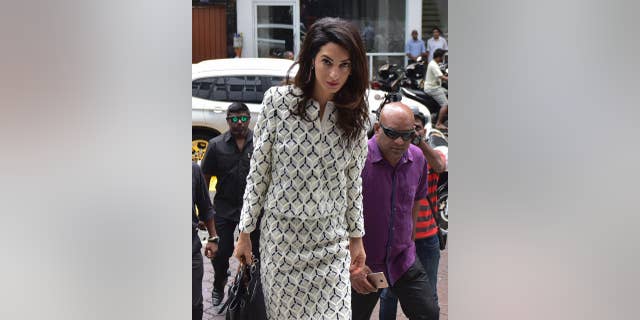 MALE, Maldives – Human rights lawyer Amal Clooney says a legal team will pursue international sanctions and travel bans against the Maldives as part of efforts to secure the release of the country's jailed former president.
Clooney told reporters in the capital of Male on Thursday that the course was being taken because the Maldives government has failed to fulfill many of its promises made to ex-President Mohamed Nasheed
Government minister Mohamed Shareef said he did not wish to comment because Clooney's remarks were mostly political in nature rather than legal.
Nasheed is serving a 13-year sentence after a court found him guilty of terrorism for ordering the arrest of a senior judge three years ago.
The Indian Ocean archipelago is a high-end tourist destination.