Citi Foundation Gives Big Bucks To 10 Large U.S. Cities For Youth Employment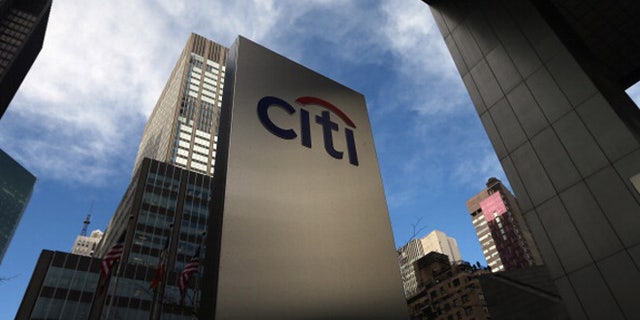 NEW YORK (AP) – The Citi Foundation, the philanthropic arm of Citigroup Inc., will donate $50 million to improve youth employment opportunities in 10 large U.S. cities, the chairman of the organization told The Associated Press.
The commitment, which will be funded over three years, has been dubbed "Pathways to Progress" and will launch in June. The organization has partnered with the big-city mayors and nonprofits to train teens for the workforce, create summer job opportunities and encourage entrepreneurship for young adults to form their own businesses.
"We know that a bank can't create permanent jobs directly; if the federal government can't do it, what hope do we have to do it alone?" Edward Skyler, chairman of the Citi Foundation, told the AP in an interview.
"But we want to help young people gain skills so they can join the labor force," said Skyler, a former deputy mayor under Michael Bloomberg. "As people get older, that gets harder and harder. This is the best opportunity we have."
The program being announced Monday will launch in New York, Los Angeles, Chicago, Boston, San Francisco, Miami, Dallas, St. Louis, Newark, N.J., and Washington.
The donation will be directed to nonprofit organizations that will work in tandem with local mayor's offices. There will be three major components to the project's first wave that should help about 100,000 people in total, Skyler said.
The foundation and Points of Light, a volunteer organization, will launch AmericCorps programs in all 10 cities. Teenagers will develop leadership and team-building skills through volunteer and community service programs such as school revitalization projects, creating care packages for veterans and seniors, and organizing food drives.
In five of the cities — New York, Miami, Dallas, Chicago and San Francisco — the grant also will directly create paid summer jobs for teenagers and young adults who otherwise would be unemployed and more susceptible to the temptations of the street. The jobs, which for many will be their first for a paycheck, include staffing summer camps, parks, cultural organizations and government offices.
The money also will create so-called BizCamps that will teach young adults how to start their own businesses and how to prepare themselves for potential job interviews.
The mayors whose cities are receiving the money praised the donation, which comes at a time when aid from the federal and state governments has become less reliable.
"We need to use every tool possible to ensure we set all our city's students up for success," New York Mayor Bill de Blasio said in a statement. "(This) helps provide our low-income students an opportunity to acquire the job readiness skills needed to get their professional lives started on the right foot."
Chicago Mayor Rahm Emanuel applauded the Citi Foundation for recognizing "that the future economic strength and vibrancy of our city lies in the hands of our young adults" while Boston Mayor Marty Walsh said the investments would create "a skilled, confident, and motivated workforce for tomorrow."
Urban policy experts noted that every bit of funding helps but cautioned that the donation would likely have relatively limited impact.
"Fifty million dollars is a drop in the bucket; it's really large structural issues in the economy that are keeping people from keeping good jobs," said Hilary Botein, a professor at Baruch College. "It's great that they did this, but will it really make a difference for these folks 10 years down the line?"
Skyler, who said Citi Foundation gives away $78 million annually, agreed that the donation wouldn't be a cure-all, but he said the bank has "an obligation to give back."
"This is greater than anything we've done in the 20 years of the foundation," he said. "We're committed to the communities where we have a presence."
Follow us on twitter.com/foxnewslatino
Like us at facebook.com/foxnewslatino