China mine disaster death toll rises to at least 19, after 'rock burst' reported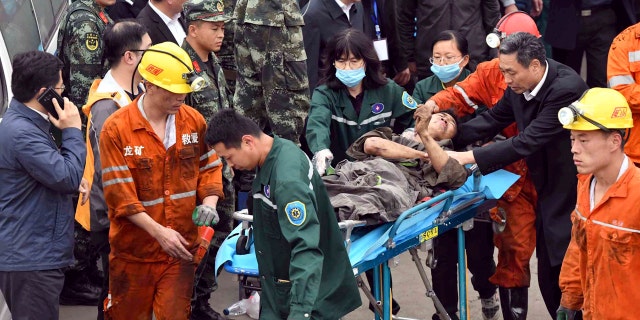 The death toll from a coal mine collapse in eastern China has spiked to at least 19 after the bodies of six additional miners were found, state media reported Monday.
Rescuers found one body on Sunday morning and five additional bodies later in the day, the official Xinhua News Agency said.
The accident at the Longyun Coal Mining Co. Ltd mine, located about 360 miles south of Beijing, took place on Oct. 20. The miners were believed to be located about 250 feet before the surface when coal fell at both ends of the roughly 240-foot long shaft due to a "rock burst."
As of early Monday, state media reported that workers cleared roughly 180 feet of the shaft and were searching for the last two miners who remained trapped.
SUBSCRIBE TO FOX NEWS FIRST -- YOUR BRIEFING ON ALL THE STORIES TO START THE DAY
More than 300 people were inside the mine at the time of the collapse.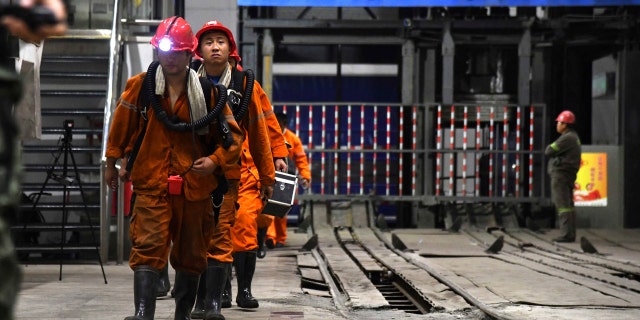 "Rock burst accidents are often caused by fractures in rocks due to mining," Xinhua reported.
DEATH TOLL IN CHINA MINING DISASTER RISES TO 3, WITH 18 TRAPPED
China long had the world's deadliest coal mines but safety has improved considerably with more modern equipment, better training and the closure of most of the smallest, most dangerous mines. China is by far the world's biggest consumer of coal.
The Associated Press contributed to this report.