Death toll in China mining disaster rises to 3, with 18 trapped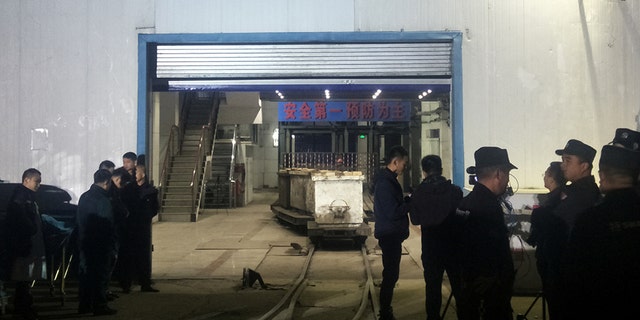 The death toll in a coal mine accident in eastern China has climbed to three after one of the miners who was rescued died after receiving medical treatment. Eighteen remain trapped underground, according to a state broadcaster.
The accident happened in Shandong province late Saturday night after a rock burst destroyed part of a mining tunnel. The official Xinhua News Agency said part of a water drainage tunnel was destroyed in the burst, and that two people were killed by fractured rocks that fell in the tunnel.
HURRICANE WILLA THREATENS MEXICO AS CATEGORY 4 STORM
More than 300 people were working inside the mine at the time of the rock burst, and most were successfully lifted to safety.
Rescue efforts were still underway on Monday, with 150 rescuers taking part.