Cause of Canadian billionaires' 'suspicious' deaths at home revealed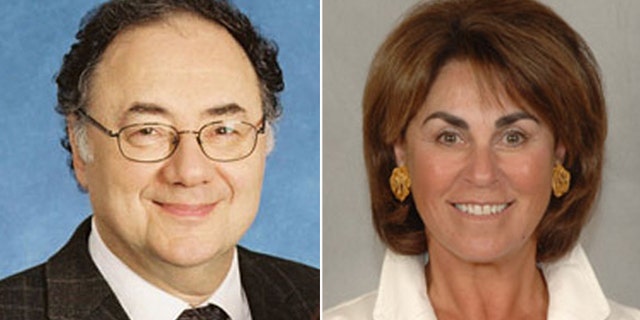 A Canadian billionaire and his wife whose bodies turned up in their Toronto mansion, in what police called "suspicious" deaths, died from ligature neck compression, Toronto law enforcement said Sunday, a development suggesting the couple was strangled.
Pharmaceuticals billionaire Barry Sherman, 75, founder of Apotex Inc., and his 70-year-old wife, Honey, were found dead in their north Toronto mansion on Friday.
Multiple Canadian media outlets reported that police initially were investigating the deaths as a possible murder-suicide, citing unidentified police sources. The bodies were found hanging from a railing on the edge of a basement swimming pool, The Globe and Mail, Toronto Sun, and CTV News reported, all citing police sources.
Investigators were working on the theory that Sherman killed his wife at some place in the mansion, hanged her body and then hanged himself at the pool's edge. The Shermans recently put up their house for sale for $6.9 million ($5.4 million in U.S. dollars).
The immediate family in a statement released Saturday by Apotex admonished law enforcement sources for telling members of the media the deaths were from a murder-suicide before autopsy results were released, and slammed reports of a possible murder-suicide as "irresponsible."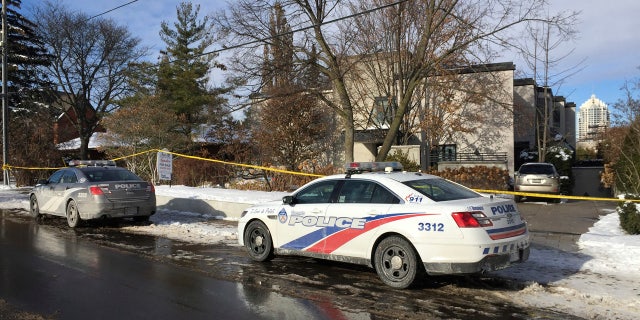 "Our parents shared an enthusiasm for life and commitment to their family and community totally inconsistent with the rumors regrettably circulated in the media as to the circumstances surrounding their deaths," the statement said.
"We are shocked and think it's irresponsible that police sources have reportedly advised the media of a theory which neither their family, their friends nor their colleagues believe to be true," the statement continued. "We urge the Toronto Police Service to conduct a thorough, intensive and objective criminal investigation, and urge the media to refrain from further reporting as to the cause of these tragic deaths until the investigation is completed."
POLICE INVESTIGATING CANADIAN BILLIONAIRE, WIFE'S DEATH AS POSSIBLE MURDER-SUICIDE, REPORTS SAY
Toronto Police said Saturday there were no signs of forced entry at the home, and there was no outstanding suspect they were going after. Law enforcement sources told the Toronto Sun authorities did not immediately find a suicide note, and a review of the home's video surveillance system is under way.
Sarah Alvi, who lives across the street from the Sherman home and has known the couple for four years told The Globe and Mail they were the "best neighbors."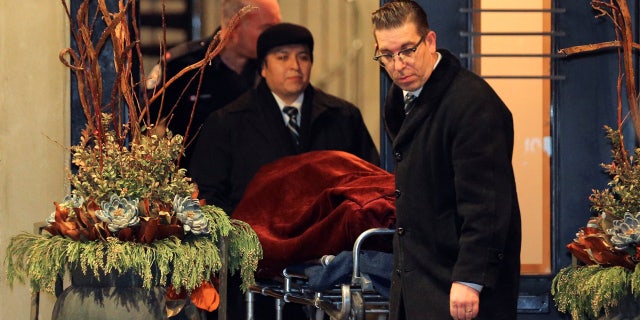 "It's heartbreaking. It's shocking," Alvi said. "Knowing who they were, it wouldn't come to your mind at all."
The power couple were known particularly in Toronto's Jewish community as two who took the "greatest pleasure and enjoyment" from helping others, friends told the Toronto Sun.
Conservative Canadian Sen. Linda Frum told the newspaper on Saturday she felt "devastated, tremendous sadness and some anger" when she found out the news about the couple's death.
"These were two people who loved life and who enriched the lives of everyone who came into contact with them," she told the paper, adding that Honey was "so full of humor, kindness and loving concern for everyone."
Sherman founded Toronto-based Apotex Inc. in 1974 with two employees and turned it into the largest Canadian-owned pharmaceutical company. Canadian Business magazine recently estimated his worth at $4.77 billion ($3.65 billion U.S.), making him the 15th richest person in the country.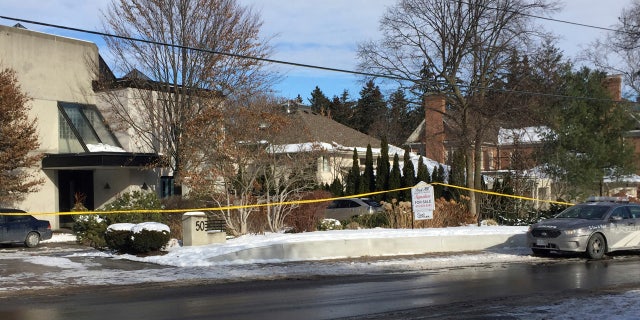 The Shermans were among Canada's most generous philanthropists. The couple made numerous multimillion-dollar donations to hospitals, schools and charities and had buildings named in their honor.
They also hosted Prime Minister Justin Trudeau for a Liberal Party fundraiser in 2015. Trudeau and his wife Sophie Gregoire Trudeau issued a statement on Twitter.
"Sophie and I are saddened by news of the sudden passing of Barry and Honey Sherman," Trudeau said. "Our condolences to their family & friends, and to everyone touched by their vision & spirit."
Apotex is a generic drug maker with 11,000 employees worldwide, including more than 6,000 in Canada. The company released a statement on Saturday paying tribute to its founder, praising both his philanthropic efforts and what it described as his vision for health care.
"Patients around the world live healthier and more fulfilled lives thanks to his life's work, and his significant impact on health care and health care sustainability will have an enduring impact for many years to come," the statement read. "As employees, we are proud of his tremendous accomplishments, honored to have known him, and vow to carry on with the Apotex purpose in his honor."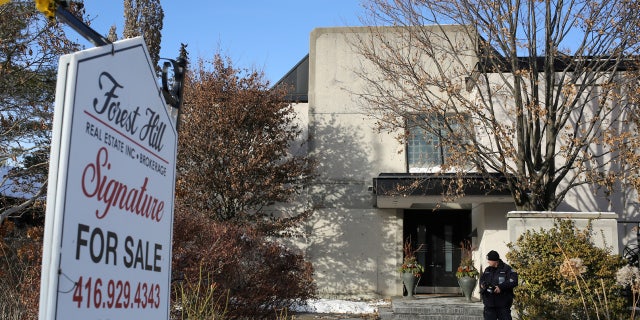 Honey Sherman was a member of the board of the York University Foundation. She also served on the boards of Mount Sinai's Women's Auxiliary, the Simon Wiesenthal Center and the International American Joint Distribution Committee.
But Barry Sherman was not without controversy. He faced legal action from family members alleging they had been cut out of the company over the years.
Several people also told the Toronto Sun he made many enemies since he created Canada's largest generic pharmaceutical company in 1973.
The Associated Press contributed to this report.