Carlos Slim Ties Bill Gates As World's Richest Man Despite Mexico Telecom Law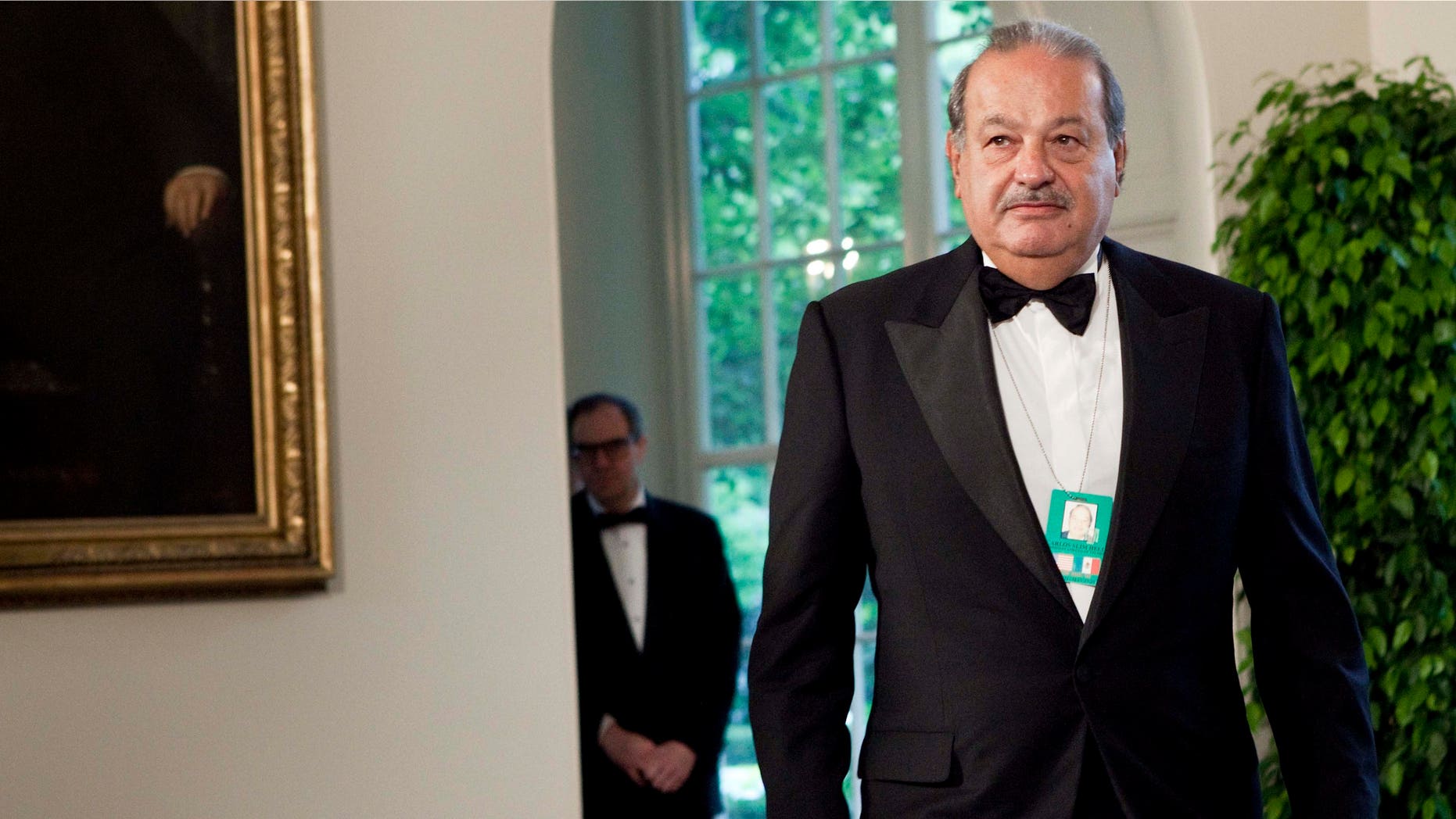 If anyone was wondering how Carlos Slim would fare after he was forced to sell off an unspecified number of assets and businesses to get his América Móvil phone company to adhere to Mexico's tough new telecommunications reform law, the answer is just fine.
Thanks to América Móvil's stock rising 1 percent, or $400 million, in Monday's trading, Slim's net worth rose to an estimated $78.9 billion, which brings him square with Bill Gates as the richest man in the world, according to Forbes.
Gates, who led the list for 15 of the past 20 years, won the spot back from Slim in March. Slim had topped the list for the past four years.
América Móvil's stock has actually surged since last week's announcement that it was selling off some its assets. The company, whose stock had languished over the past few years, jumped 10 percent on the New York Stock Exchange the day following the break-up announcement, which was widely been hailed as a savvy move on Slims' part.
Analysts have said the Mexico's reform law, as it's written, will have the biggest impact on the holdings of Slim. But the rules, signed into law on Monday, also include regulation of advertising on radio and television, and fines of up to 10 percent of revenue for companies in violation.
Slim's companies did not say who it planned to sell the assets to, or at what price. Nor is it clear whether the firms could escape all of the restrictions even with a sale.
Despite the good news, Slim appears to be eyeing new markets and new business ventures in the aftermath of the Mexican anti-trust legislation.
The Mexican billionaire said that he plans to invest more time and money in countries like Brazil, Colombia and Peru, where he will diversify into other markets like energy and real estate. Slim added that he plans on refocusing his investments to take advantage of increasingly cheap borrowing costs throughout Latin America.
"I'm optimistic that with the low-interest rates in the long term, the opportunities to invest in our countries is significant," Slim told Bloomberg in a recent interview. "We have to take advantage of this great window while it lasts."
Slim wants to put more money into energy, infrastructure and real estate, but added that telecommunications still remains a major focus of his business ventures, along with banking, mining and construction.
"The money available makes the projects we're working on viable, and we're investing in that," Slim said.
Follow us on twitter.com/foxnewslatino
Like us at facebook.com/foxnewslatino