Canada PM Trudeau's wife criticized for wanting extra staff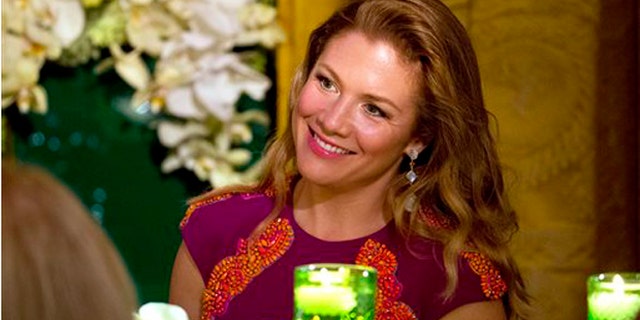 NEWYou can now listen to Fox News articles!
TORONTO – Canadian Prime Minister Justin Trudeau's wife is being attacked by opposition parties and on social media for wanting extra staff to help manage her official duties.
Sophie Gregoire was quoted last week in the Quebec City newspaper Le Soleil as saying she feels overwhelmed by the crush of requests from groups that either invite her to speak or ask her to help promote their causes.
Gregoire, 41, a former television host in Quebec, pointed out that she only has one aide to help manage her official duties, noting she must also find time to raise her three young children.
Conservative lawmaker Jason Kenney noted that Laureen Harper, the previous prime minister's wife, never complained about her duties. Conservative lawmaker Candice Bergen wondered how the government could hire more staff for Gregoire when there are Canadian families struggling to make ends meet. And Leftist New Democrat lawmaker Niki Ashton said in Parliament it shows how out of touch the governing Liberals are with the realities that working women face today.
The hashtags #PrayForSophie, #SophieStrong, and #JeSuisSophie are appearing on Twitter.
Trudeau spokesman Olivier Duchesneau said Monday that Gregoire receives an extraordinarily high volume of correspondence and invitations. He said they are looking at new ways to make sure she is supported at the official events she attends, "as well as making sure that correspondence fromCanadians across the country is triaged and answered in a timely manner."
It's been the tradition in Canada that the prime minister's wife gets support in performing official activities, Duchesneau said. He mentioned her involvement in anorexia and bulimia awareness events, the Canadian Arts and Fashion Awards Gala, and the Women's Festival, among other recent activities.
"She also participates in official events and international visits with the Prime Minister. In addition, she is the official spokesperson of Fillactive, a foundation that provides opportunities for girls between the ages of 12 to 17 to adopt a healthy and active lifestyle. On top of that, she is the Honorary Chair of the National Arts Center Gala. She promotes many other causes through public appearances, keynote speeches, and media opportunities," he said.
Gregoire also accompanied her husband in March to a White House State Dinner hosted by President Barack Obama.
Nelson Wiseman, a political science professor at the University of Toronto, said Gregoire "brought this attention on herself by posing provocatively with Justin in Vogue and by the interviews she has given. That is why she receives so many letters asking her to do this and that."
Wiseman said that unlike the U.S. first lady, the Canadian prime minister's wife has no official role or title. He noted many previous wives of prime ministers were more anonymous. He said they had aides, but didn't seek out a profile.
"She's drawing this attention. Now she's saying because I get all this attention I need this support," Wiseman said. "She just happens to be married to the prime minister."
The prime minister was previously criticized by opposition parties after taking office late last year for using taxpayer money to pay for two nannies who help care for his children. A spokeswoman for Trudeau said at the time that the nannies would be named as part of the household staff and that Trudeau would not expand the staff of the prime minister's residence.