Can US military shoot down a North Korean missile?
North Korean leader Kim Jong Un has already conducted 15 missile tests this year, the latest on Friday, without a single attempt by the United States to shoot down one of the strongman's rockets – and some experts say that's because the American military isn't capable of doing so.
When North Korea launched its KN-17 intermediate-range ballistic missile Friday, the rocket flew 480 miles over the Japanese island of Hokkaido, making it unreachable by Japanese or U.S. interceptors, a Defense One report stated. U.S. missile defense – the Aegis Ballistic Missile Defense system and Terminal High Altitude Area Defense system – can't reach a missile launched at that height without preparation.
"U.S. missile defense against North Korea are not postured to shoot down North Korean missile tests," Kingston Reif, director of Disarmament and Threat Reduction policy at the Arms Control Association, told Fox News on Monday. "Shooting down North Korean missiles that fall within the defended areas of these systems, such as the Japanese and U.S. homelands, would be challenging enough."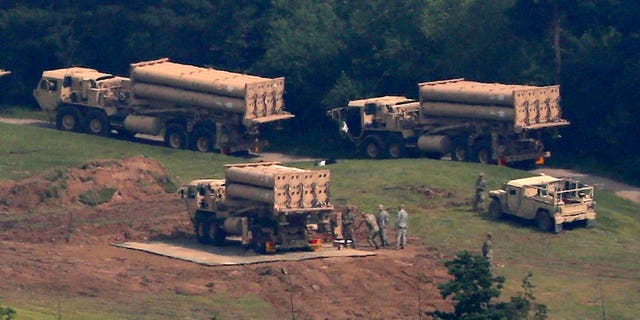 WHAT WOULD HAPPEN IF NORTH KOREA FIRES A MISSILE AT THE US
During a test, the missile needs to be intercepted in "a matter of minutes" after it is launched, Reif said. Thomas Karako, senior fellow and director of the Missile Defense Project at the Center for Strategic and International Studies, also previously told Fox News that shooting down a missile is "a game of minutes" and the initial missile detection "would be really in terms of seconds." On top of that, North Korea is developing missiles that would evade U.S. and allied missile defense systems, Reif said.
"The only system designed to defend the U.S. homeland, known as the Ground-Based Midcourse Defense system, has suffered from numerous technical and engineering problems, and testing in controlled conditions has not demonstrated that it can provide a reliable defense against even a small number of unsophisticated ICBMs," he said.
The U.S. military is projecting confidence in its arsenal.
NORTH KOREA EXPERT: 'NO WAY TO STOP' KIM JONG UN'S REGIME
The THAAD anti-ballistic missile system has been deployed to protect South Korea and the U.S. territory of Guam. Aegis destroyers, designed to shoot down ballistic missiles, sit in the Korean Peninsula along with Patriot missile systems. The Pentagon touts THAAD's 15-for-15 record in controlled tests to destroy short or medium range ballistic missiles.
But Reif said don't be fooled by the perfect record.
"Only one of those tests has been against an IRBM class target similar to the North's HS-12," Reif said.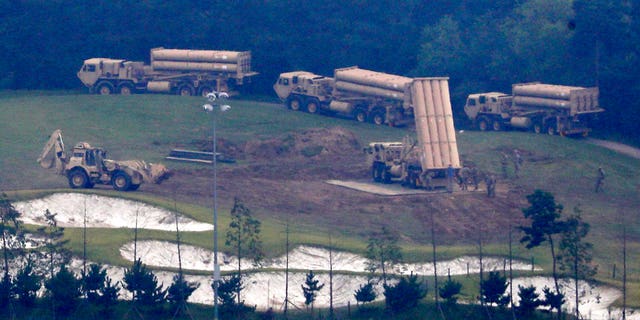 U.S. officials have repeatedly assured the public that the military has several options for dealing with North Korea, with President Trump tweeting in August that "military solutions are now fully in place, locked and loaded." Defense Secretary James Mattis said Monday that North Korea's missiles "are not directly threatening" the U.S. or its neighbors in the Korean Peninsula.
"Obviously, Japan's missile defenses are up and their radars are operating. Ours are," Mattis told Fox News' Jennifer Griffin. "And [the North Koreans] are intentionally doing provocations that press against the envelope for just how far they push without going over some kind of a line in their minds that would make them vulnerable, so they aim for the middle of the Pacific."
But Reif cautioned officials against becoming overconfident in America's defense capability in the face of a potential North Korean missile threat.
"Misplaced overconfidence in missile defense could prompt U.S. leaders to think that we can escalate in response to North Korean provocations without having to worry about a potential North Korean nuclear response," he said. "This would greatly increase the risk of conflict on the Korean Peninsula."
SOUTH KOREA CONDUCTS CRUISE MISSILE DRILL AS NORTH KOREA THREATENS ACTION
Kim vowed to complete his goal of developing a nuclear-capable ICBM, even as the United Nations recently imposed strict new sanctions. The volatile regime earlier this month conducted its sixth nuclear test, allegedly detonating a hydrogen bomb.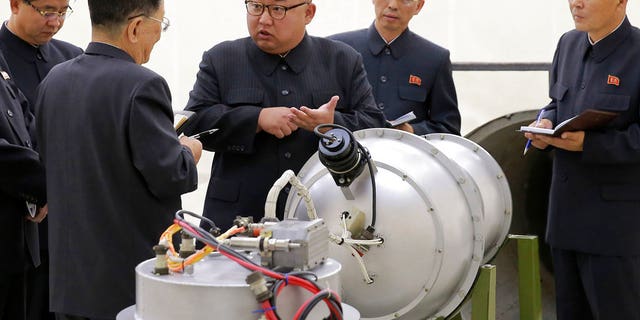 Trump, on Tuesday, stepped up the war of words between the two countries, threatening to "totally destroy North Korea" and said "Rocket Man [Kim Jong Un] is on a suicide mission for himself" during his address to the U.N. General Assembly.
Despite some experts' lack of confidence in the U.S. missile defense systems, officials contend they will provide protection. Karako said the THAAD battery deployed to South Korea will not protect 25 million people living in the country, but will buy time for a military counterstrike.
"North Korea has hundreds of missiles, the THAAD battery is not there to defend the entire peninsula," Karako told Fox News. "This is not about having a perfect shield and sitting there and playing catch."
Fox News' Lucas Tomlinson and Jennifer Griffin and The Associated Press contributed to this report.