Campaign to recall Venezuela president completes first phase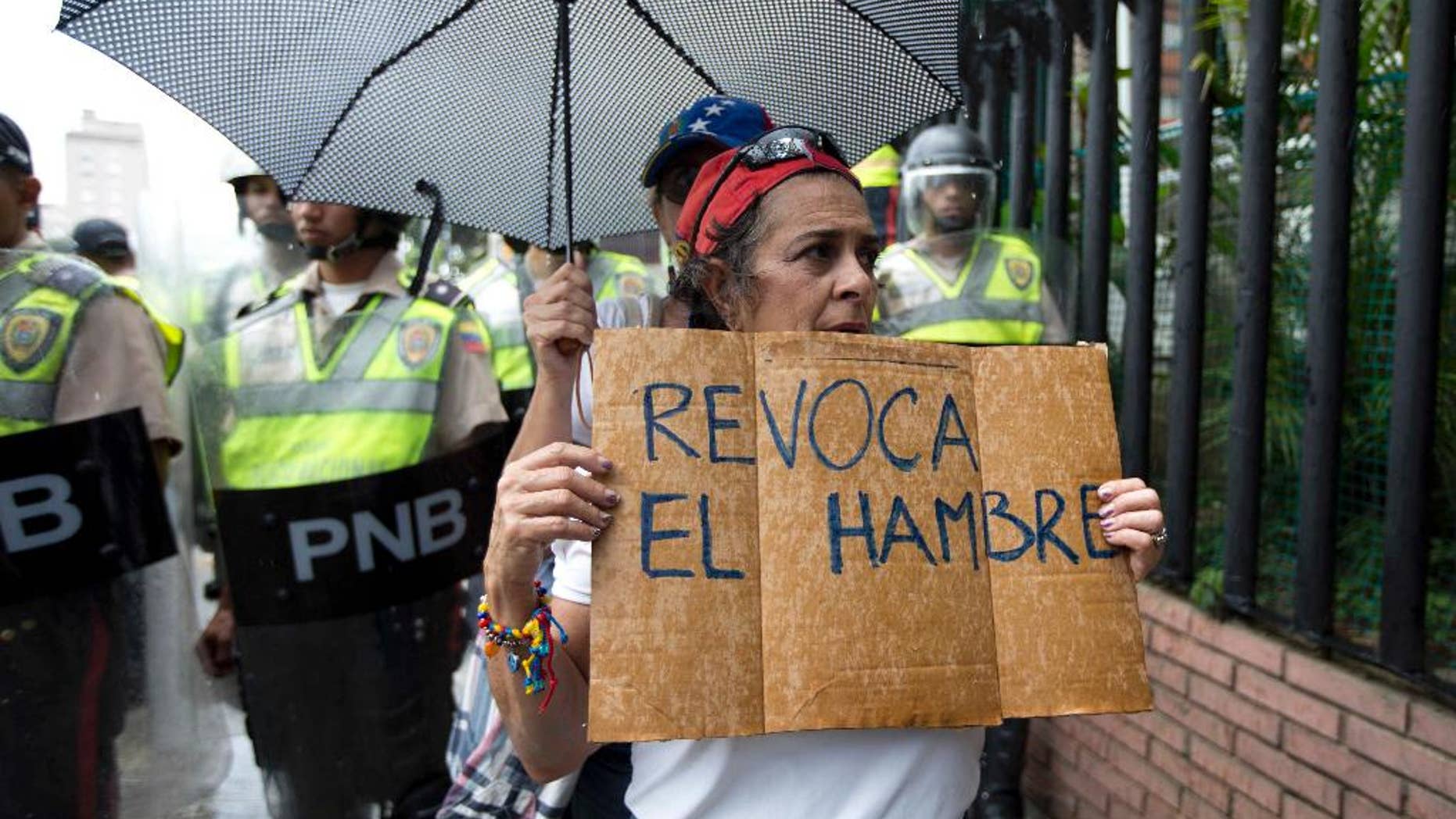 CARACAS, Venezuela – Venezuelan electoral authorities have certified that opponents of President Nicolas Maduro gathered enough signatures permitting them to conduct a second petition drive aimed at removing the socialist leader from office.
Officials said Monday that the opposition coalition successfully collected signatures from at least 1 percent of voters in each state — a requirement for pursuing a petition drive calling for a recall election.
The opposition now faces a much tougher challenge: It will need to gather signatures from 20 percent of Venezuela's voters to force a recall election. And it will have three days.
If Maduro's opponents should succeed in defeating him in a recall vote this year, Venezuela would hold an election for a new president. If it happened in 2017, Maduro would be replaced by his vice president.