CA pastor who praised Orlando shooting asked to move church somewhere else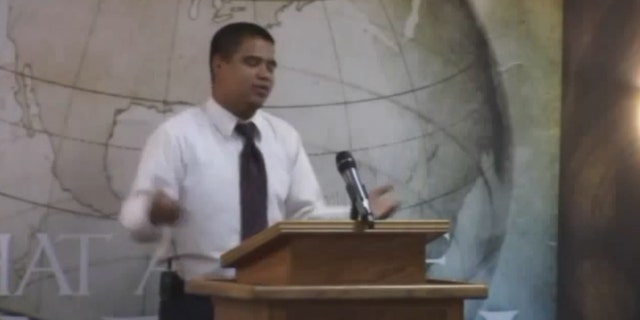 NEWYou can now listen to Fox News articles!
A Sacramento Baptist pastor whose sermon praising the massacre at an Orlando gay nightclub went viral online will soon have to look for a new home for his church.
According to KXTV, the property management company and owner of the building currently housing the Verity Baptist Church, which Pastor Roger Jimenez presides, has decided not to renew the church's lease.
Representatives with Harsh Investment Properties, owner of the Northgate Business Park where the church is located, said Tuesday they cannot tolerate "tenants who advocate hatred and the taking on innocent lives."
"We stand with those who make their voices heard: Intolerance and hate are not the values that have made our country great," company officials said in a statement.
However, they cannot legally evict the church under the terms of the lease.
"We have many places of worship and other religious organizations in the properties we manage," the statement continued. "Like all our tenants, their occupancy rights are protected in their leases, but we will not tolerate tenants who advocate hatred and the taking of innocent lives."
The church's lease does not expire until March 31, 2017, however the property managers have asked them to consider moving out of the business park. They said if the church does decide to move out, their lease would be canceled without any penalty, KXTV reported.
"Just as we respect the right of individuals to speak their views, as distasteful as they may be, we also respect the right of others to protest as a reflection of their values," property managers said.
Church officials have not commented.
Jimenez gave his controversial sermon just hours after Omar Mateen opened fire at Pulse nightclub in Orlando, killing 49 people and injuring 53 earlier this month. It was the worst mass shooting in American history.
"I'm kind of upset he didn't finish the job — because these people are predators," Jimenez said in his sermon. "Are you sad that 50 pedophiles were killed today? Um, no. I think that's great. I think that helps society. I think Orlando, Fla., is a little safer tonight."
A link on the church's Facebook page directed viewers to the sermon on YouTube, which has since been deleted.
"It is unnatural for a man to be attracted to another man," he said as he preached for more than an hour.
"The tragedy is that more of them didn't die," he said.
While Jimenez has received much criticism for his sermon from LGBT advocates, Texas Pastor Donnie Romero of Stedfast Baptist church in Fort Worth has voiced his "100 percent" support.
"These 50 sodomites are all perverts and pedophiles, and they are the scum of the earth, and the earth is a little bit better place now," Romero said in a sermon on Sunday, according to Raw Story. "And I'll take it a step further, because I heard on the news today that there are still several dozen of these queers in ICU and intensive care. And I will pray to God like I did this morning, I will do it tonight, I'll pray that God will finish the job that that man started, and he will end their life, and by tomorrow morning they will all be burning in hell, just like the rest of them, so that they don't get any more opportunity to go out and hurt little children."
Like us on Facebook
Follow us on Twitter & Instagram